Jackson Takes Game Three, Series with 8-1 Win
Birmingham drops first series as part of four-game skid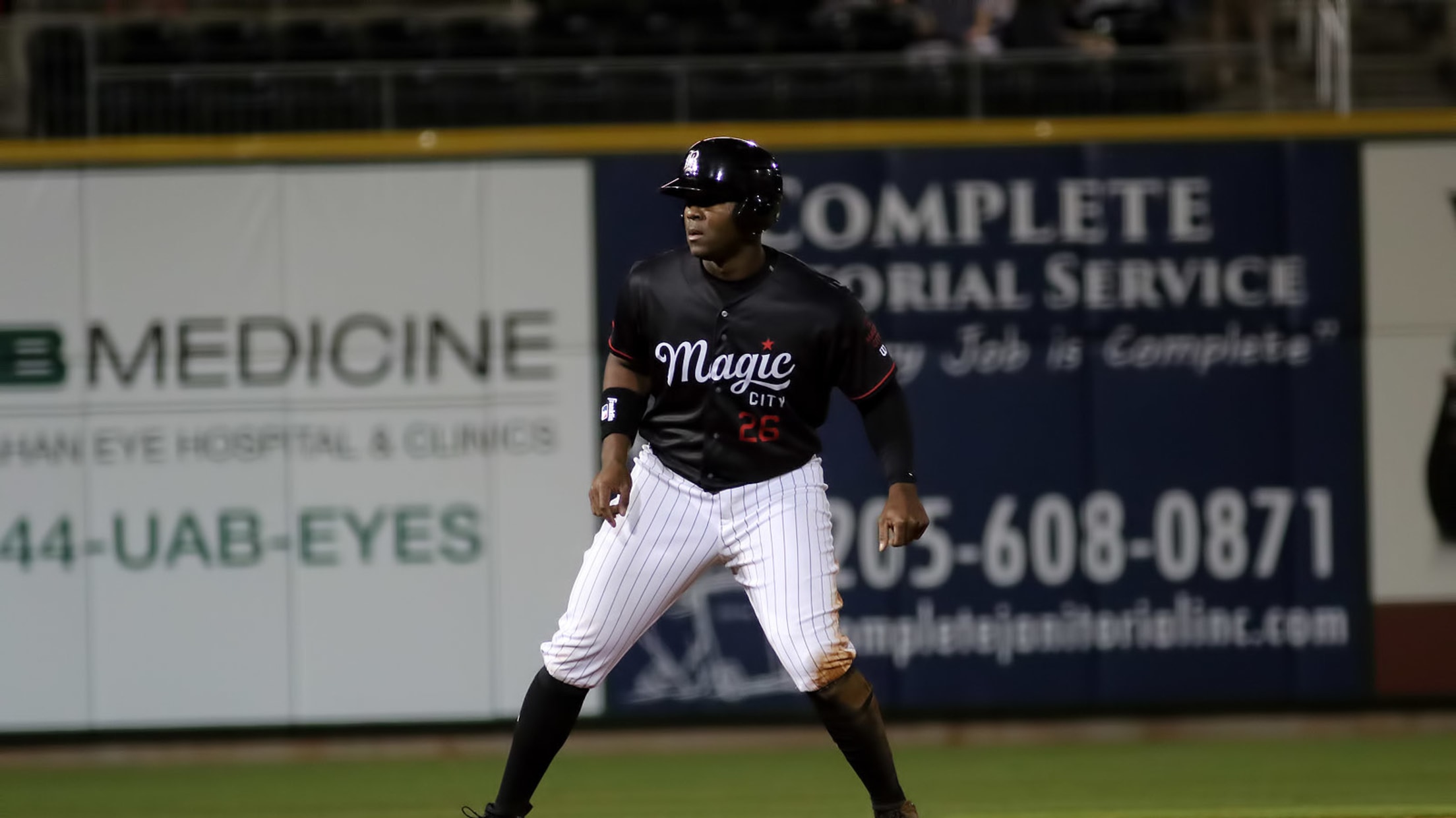 Keon Barnum picked up a hit in his sixth-consecutive game (Michael Wade)
The Jackson Generals (10-2) fended off a pair of middle-inning threats by the Birmingham Barons (6-7) before pulling away to the tune of an 8-1 win on Wednesday at the Ballpark in Jackson.  Moments That Mattered: With the bases loaded and the go-ahead run at the plate in the fifth, Bryant Flete
The Jackson Generals (10-2) fended off a pair of middle-inning threats by the Birmingham Barons (6-7) before pulling away to the tune of an 8-1 win on Wednesday at the Ballpark in Jackson.

Moments That Mattered:

With the bases loaded and the go-ahead run at the plate in the fifth, Bryant Flete doubled Keon Barnum home from third. However, Trey Michalczewski was thrown out at the plate. Generals starter Ryan Atkinson worked his way out the jam, leaving the bases loaded with minimal damage.

Turning Points:

Birmingham threatened again in the top of the sixth with runners on first and second and just one out. This time, middle reliever Anthony Vasquez denied the Barons the lead, stranding Seby Zavala and Barnum on the base paths.

By the Numbers:

After a slow start to the season, Barnum is currently riding a six-game hitting streak with a leadoff double in the fifth inning. Michalczewski extended his streak to five games with a single in the same frame while Zavala also notched his fifth-consecutive game with a hit, reaching on a single in the sixth. Barons' starter Jordan Stephens tied his season-high strikeout number, fanning seven and walking none through 6.0 innings on the rubber. He currently leads all Birmingham pitchers with 15 strikeouts on the season.

Facts and Figures:

Galli Cribbs put the Generals ahead 1-0 in the second inning after a fly ball placed between outfielders Ryan Brett and Jameson Fisher allowed the Jackson speedster to round the bases for an inside-the-park homer. The long play comes just one game after Barons center fielder Tito Polo was tagged out in a close play at the plate attempting one of his own on Tuesday night. Cribbs completed the cycle in reverse, following his second-inning homer with a triple in the fourth, a double in the sixth, and a single in the eighth.

Up Next:

The Barons remain in Jackson for the fourth game of the Southern League North divisional series on Thursday as southpaw Jordan Guerrero (1-0, 3.00 ERA) gets the start against right-hander Sam Lewis (1-1, 4.50 ERA). First pitch is slated for 6:05 p.m. Curt Bloom will have the call on 960 WERC News Radio and the iHeart Radio app.