Raptors' Camargo plates seven runs
Dodgers catching prospect clubs grand slam, three-RBI double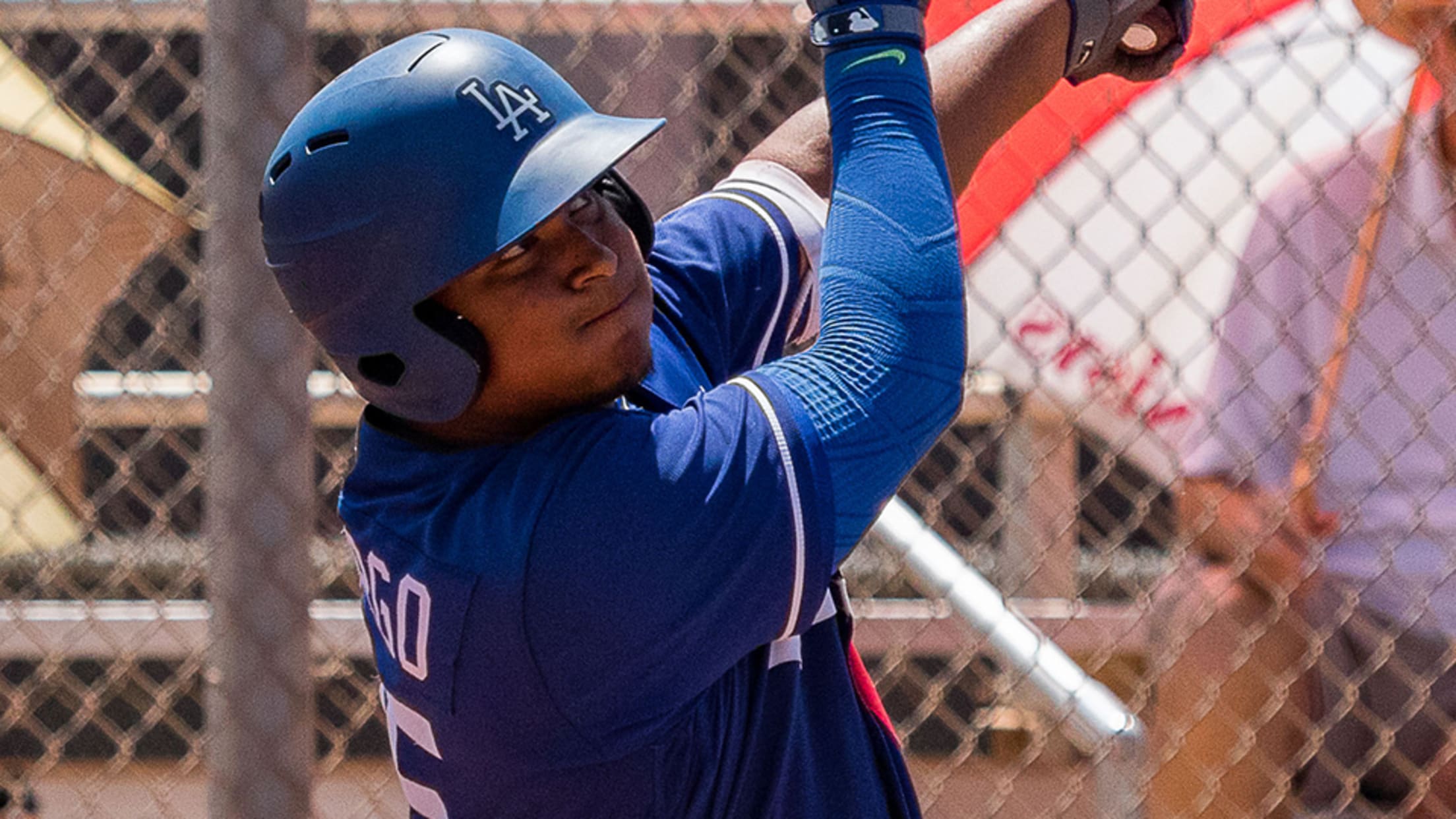 Jair Camargo has amassed a four-game multi-hit streak in the Pioneer League. (Freek Bouw/Phrake Photography)
Justin Turner has been at the forefront of the swing revolution that emphasizes launch angle and getting the ball in the air. One of his newest pupils put his own stamp on the method Thursday night. Dodgers catching prospect Jair Camargo, who learned from Turner while the big leaguer was rehabbing
Justin Turner has been at the forefront of the swing revolution that emphasizes launch angle and getting the ball in the air. One of his newest pupils put his own stamp on the method Thursday night.
Dodgers catching prospect Jair Camargo, who learned from Turner while the big leaguer was rehabbing a wrist fracture in Arizona during extended spring training, came to the plate with the bases loaded twice and delivered both times. He crushed a grand slam and lined a three-run double in Rookie-level Ogden's 14-5 win over Grand Junction at Sam Suplizio Field.
Ogden manager Jeremy Rodriguez watched the instruction in person at the Dodgers' facility and quickly realized the effect it had on the 19-year-old.
"It was nice having a big leaguer there," Rodriguez said. "I mess around with [Camargo] a little bit, because there's little things that he does that Justin does. It's kind of funny. He's letting the ball travel and he's not trying to do too much. That's the key with him. When he starts trying to do too much, that's when he gets in trouble."
Gameday box score
Camargo grounded out to third base in his first at-bat. But in the third with the bases loaded, he drove a shot to right-center field when southpaw Alfredo Garcia left a 1-2 pitch up in the zone for his second home run in three games.
"It was a huge momentum booster for us and kind of got us going again," Rodriguez said. "It was a close game until then. He did a great job of battling and seeing the ball up in the zone. Usually, his swing goes really good when he's [using] the middle or opposite field. As long as he stays with that approach, he's going to be a dangerous hitter to face."
Camargo struck out in the fifth and seventh, but had another opportunity with the bases juiced in the eighth. He went the other way again and roped an 0-1 offering from lefty Colton Harlow for a double that cleared the bases.
"He's definitely made some great adjustments at the plate," Rodriguez said. "They definitely worked on his swing and made some changes here and there. He's working with his preparation before the game. It's paying off for him."
The Colombia native has 10 hits -- including two long balls -- with 14 RBIs in his last 23 at-bats over the past five games. In 12 games this season, he's posted a .286/.308/.490 slash line.
"That being said, he's definitely going through his ups and his downs," his manager said. "He's definitely worked on his swing a lot with [assistant coach] Cordell Hipolito and [Raptors hitting coach] Dustin Kelly as well. He's been making in-game adjustments and he's seeing the ball well. It's definitely a big confidence booster for him and it helps him behind the plate as well."
Camargo signed with the Dodgers on July 10, 2015 -- 10 days after his 16th birthday. He spent the next year in the Dominican Summer League before heading to the Arizona League for 2017. There, the catcher hit .273/.307/.402 with two homers and 16 RBIs in 36 contests.
Rodriguez said the 5-foot-10 prospect has come a long way in perfecting his preparation. He wants him to stick with the routines and keep trusting the work he's invested in.
"With young guys, after one at-bat, they want to change everything," the 28-year-old skipper said. "He's a pretty confident kid. If he could just trust his work and trust his routine, he'll be in great shape."
Miguel Vargas went 3-for-6 with four RBIs and two runs for Ogden.
Coco Montes, the Rockies' 15th-round pick from this year, raised his average to .481 with three hits and an RBI.
Chris Bumbaca is a contributor for MiLB.com based in New York. Follow him on Twitter @BOOMbaca.