Jhailyn's July Boosts Fightins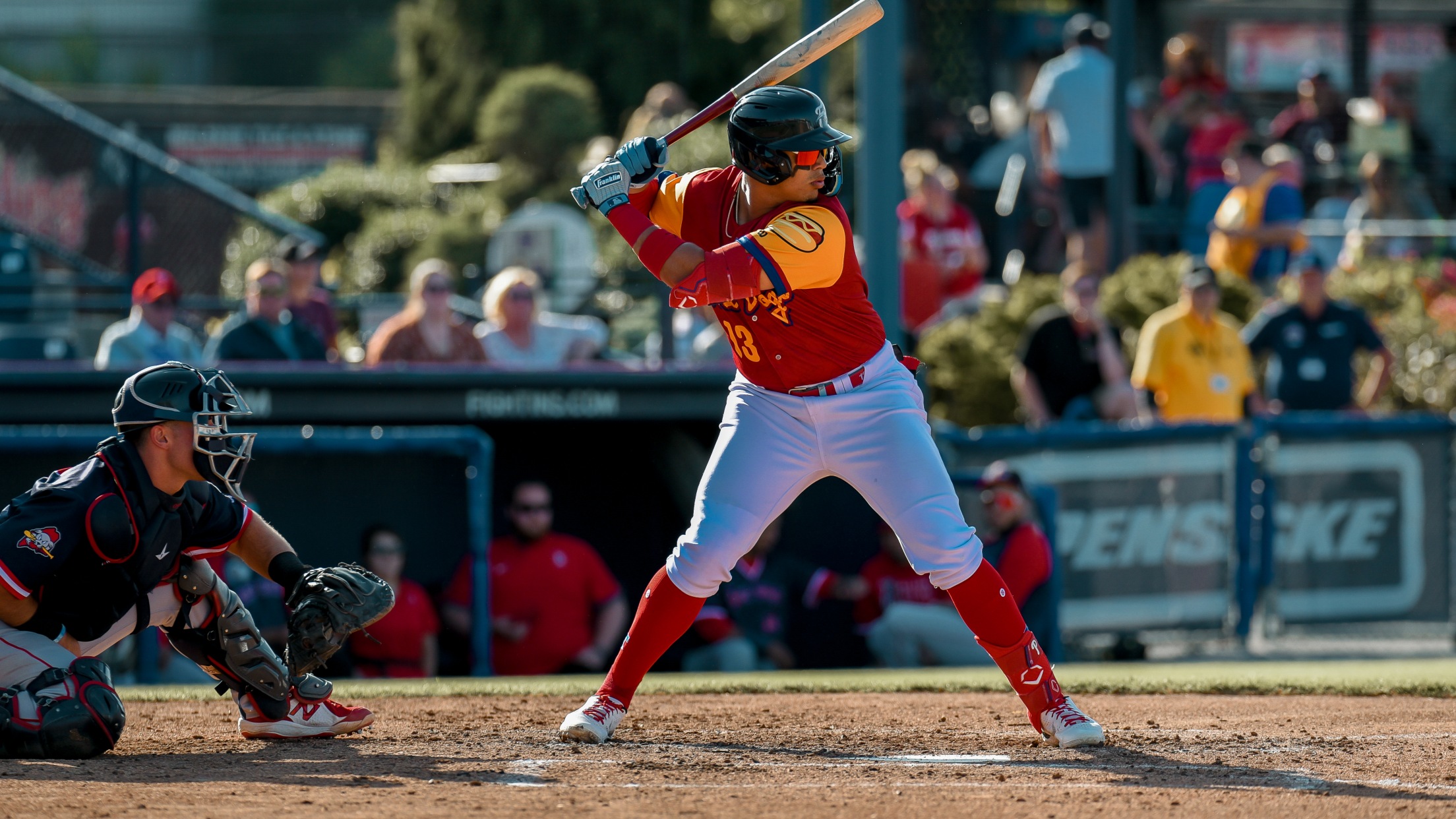 Jhailyn Ortiz, 23, put together an impressive campaign throughout the month of July for the Reading Fightin Phils. The Phillies now No. 10 prospect led the Double-A affiliate offensively. Ortiz notched 28 hits and a .341 batting average with a .980 on-base plus slugging percentage in that time frame. He
Jhailyn Ortiz, 23, put together an impressive campaign throughout the month of July for the Reading Fightin Phils. The Phillies now No. 10 prospect led the Double-A affiliate offensively. Ortiz notched 28 hits and a .341 batting average with a .980 on-base plus slugging percentage in that time frame. He led the Eastern League with nine doubles. Throughout July, Ortiz had eleven multi-hit games, including two with three hits. He went on a tear with six consecutive multi-hit games.
The strong righty tops the Fightins with 81 hits, 49 runs scored and 21 doubles in 2022 in 85 games. Ortiz has a .252 average with 37 RBI and 13 home runs. The outfielder showed off his strength in the outfield, playing in both center and right field. He has made four outfield assists with his strong arm. While he usually sees the grass, Ortiz has served as the designated hitter 12 times this season.
Jhailyn's had some pretty magical moments this summer. He had a two-homer game on April 15. He smacked a walk-off two-run single on June 13, the first of three straight walk-offs for the R-Phils. And, he slugged a grand slam on May 12. Arguably the most memorable, however, was his home run off of 8-time All-Star, 3-time Cy Young winner, and World Series Champion Max Scherzer who was rehabbing for the New York Mets in Binghamton on June 21.
The Eastern League named Ortiz the Player of the Week for his performance against the Bowie Baysox from May 10-15 2022. Over that stretch, he held a .417 batting average with 10 hits, including two doubles and three home runs. One of his homers was a grand slam, the team's first of the season. One of his hits was a two-run single to notch the first walk-off hit of his career.
This is Ortiz's second time the R-Phils. He played 21 games in Double-A towards the end of the season after spending most of his time in Jersey Shore (A+). He had 16 hits and seven runs scored in 2021 for the Fightins. In Jersey Shore, Ortiz had a .262 batting average and a .358 on-base percentage through 74 games. He posted 69 hits, 52 runs and 48 RBI.
He played in High-A for all of 2019. His 2018 and 2017 seasons were spent in A and Low-A, respectively, while he played with the Gulf Coast League Phillies in 2016. The Phillies signed the Jarabacoa, Dominican Republic native as an international free agent in 2015.