Trash Pandas Bullpen Falters In 7-6 Loss
Wilson, Hunter homer in defeat in Tennessee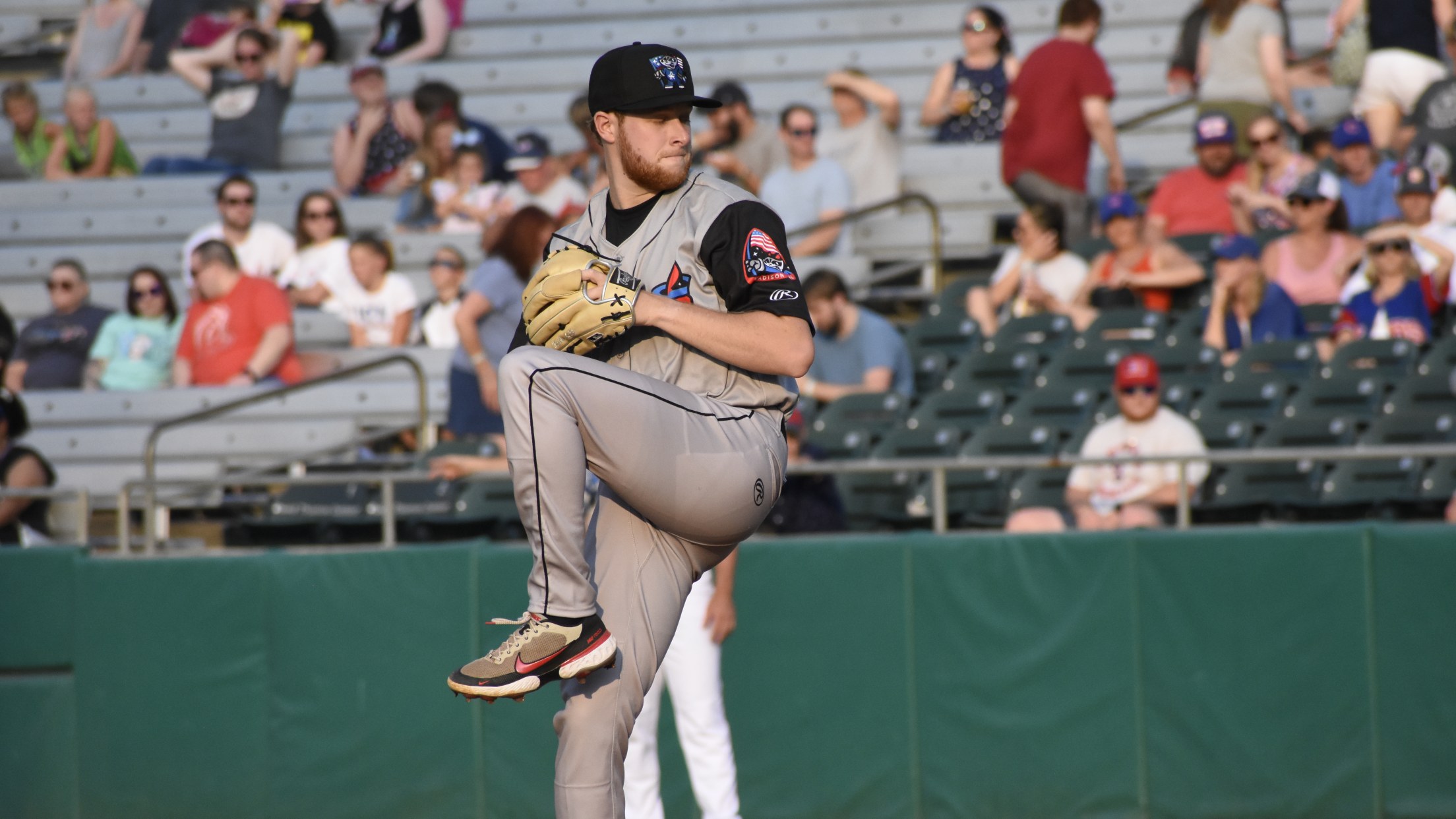 Davis Daniel gave up two runs in his Double-A debut on Sunday night. (Justin Hodge/Tennessee Smokies)
The Rocket City Trash Pandas let a five-run lead slip away in a 7-6 loss to the Tennessee Smokies in the finale of their six-game series in front of an Independence Day crowd of 6,841 at Smokies Stadium on Sunday night. With the score tied 6-6 in the bottom of
The Rocket City Trash Pandas let a five-run lead slip away in a 7-6 loss to the Tennessee Smokies in the finale of their six-game series in front of an Independence Day crowd of 6,841 at Smokies Stadium on Sunday night.
With the score tied 6-6 in the bottom of the eighth, the Smokies loaded the bases before a sacrifice fly from Tim Susnara plated Nelson Maldonado with the go-ahead run. In the ninth, Tennessee reliever Ethan Roberts (S, 2) retired the Trash Pandas in order to finish the win and earn the save.
The game began better than it ended for Rocket City as Izzy Wilson opened the scoring in the top of the first with a towering two-run home run, his 13th of the season to tie for the team lead.
Zach Davis got a run back for Tennessee with a sacrifice fly in the second before the Trash Pandas restored the two-run lead on an RBI single from David MacKinnon.
Torii Hunter Jr. doubled the Trash Pandas' run total with one monstrous swing, a towering three-run blast to straightaway center field for his fifth home run of the season and a 6-1 Rocket City advantage.
Tennessee began the comeback in the fourth on a solo homer from Brennen Davis off Trash Pandas starter Davis Daniel. In his Double-A debut, Daniel allowed two runs on five hits with two walks and three strikeouts over 3.1 innings.
In the sixth, the Smokies rallied for four runs to tie the game, capped by a run scoring double to center from Davis that scored Jared Young with the tying run.
The Trash Pandas couldn't retake the lead in the seventh or eighth, setting the stage for the home team to jump ahead for the first time in the bottom of the eighth.
In relief for the Trash Pandas, Oliver Ortega held the lead early with 1.2 scoreless innings. Adrian Almeida was responsible for all four runs that scored in the sixth. Nathan Bates kept it tied with 1.2 scoreless frames and Keith Rogalla (L, 0-1) allowed the run in the eighth to suffer his first loss of the season.
Offensively, three Trash Pandas recorded multi-hit games while Hunter Jr. led the way with three RBI.
The Trash Pandas (26-27) return home to begin a six-game set with the Montgomery Biscuits (25-27) on Tuesday night. First pitch at Toyota Field is set for 6:35 p.m. Josh Caray will be on the call for 103.9 FM THE UMP and 730 AM SportsRadio. The game will also be televised locally on WAAY-31.6, This TV.