Fukofuka's speed helps Idaho Falls soar
Royals prospect sets career highs with four steals, four runs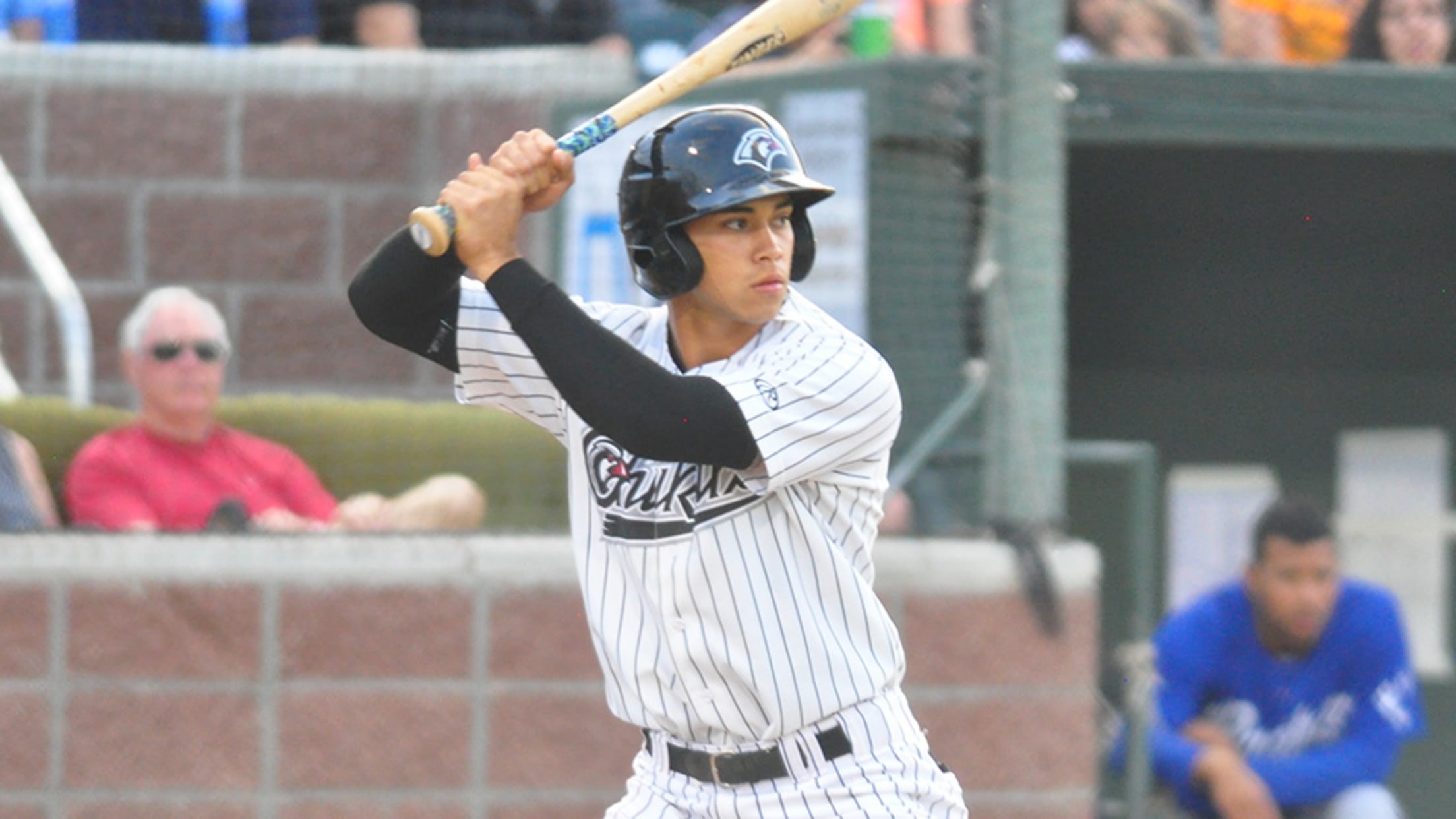 Amalani Fukofuka has 10 doubles among 16 extra-base hits with Idaho Falls this season. (Idaho Falls Chukars)
The art of stealing bases might not be as prevalent in baseball as it once was. Just don't tell that to Amalani Fukofuka or his teammates.Fukofuka set career highs with four stolen bases and four runs scored as Rookie-level Idaho Falls defeated Great Falls, 8-5, on Friday night at Centene
The art of stealing bases might not be as prevalent in baseball as it once was. Just don't tell that to Amalani Fukofuka or his teammates.
Fukofuka set career highs with four stolen bases and four runs scored as Rookie-level Idaho Falls defeated Great Falls, 8-5, on Friday night at Centene Stadium at Legion Park. The Royals outfield prospect collected three singles and a walk.
Fukofuka has hit safely in 32 of 37 games, batting .335 with 40 runs and 24 RBIs. The 21-year-old's 17 steals rank second in the Pioneer League, three behind Grand Junction's Shael Mendoza.
Gameday box score
Fukofuka singled to right, stole second and scored on Darrell Miller Jr.'s first-inning double. The 2013 fifth-round pick reached on a bunt single and scored in the third and lined his third consecutive hit to center in the fourth. Fukofuka swiped his second bag and scored on a sacrifice fly by Miller to give Idaho Falls a 7-4 lead.
After grounding out in the sixth, the Hayward, California, native walked in the eighth, swiped second and third, and scored on a throwing error by Great Falls catcher Carlos Perez.
"He hit some balls at the plate that he could do damage with tonight," Chukars hitting coach Damon Hollins said. "He looked really good out there tonight. He was aggressive on pitches that he could drive and it showed in the results."
The outfielder began the season with Class A Lexington, but was assigned to Idaho Falls on May 22 after hitting .208/.280/.274 in 33 games in the South Atlantic League. Fukofuka has 16 multi-hit efforts and stolen two or more bases in a game five times with the Chukars. The California high school product is a career .338 hitter in 104 games in the Pioneer League.
• Get tickets to a Chukars game »
Robby Rinn had three hits and drove in a run for Idaho Falls, which stole eight bases to push its league-leading total to 67.
Anthony Villa went 3-for-4 with a double, a walk and an RBI for Great Falls.