Royals' Russell taking 'mental break' from game
2015 first-rounder is not quitting, according to agent's statement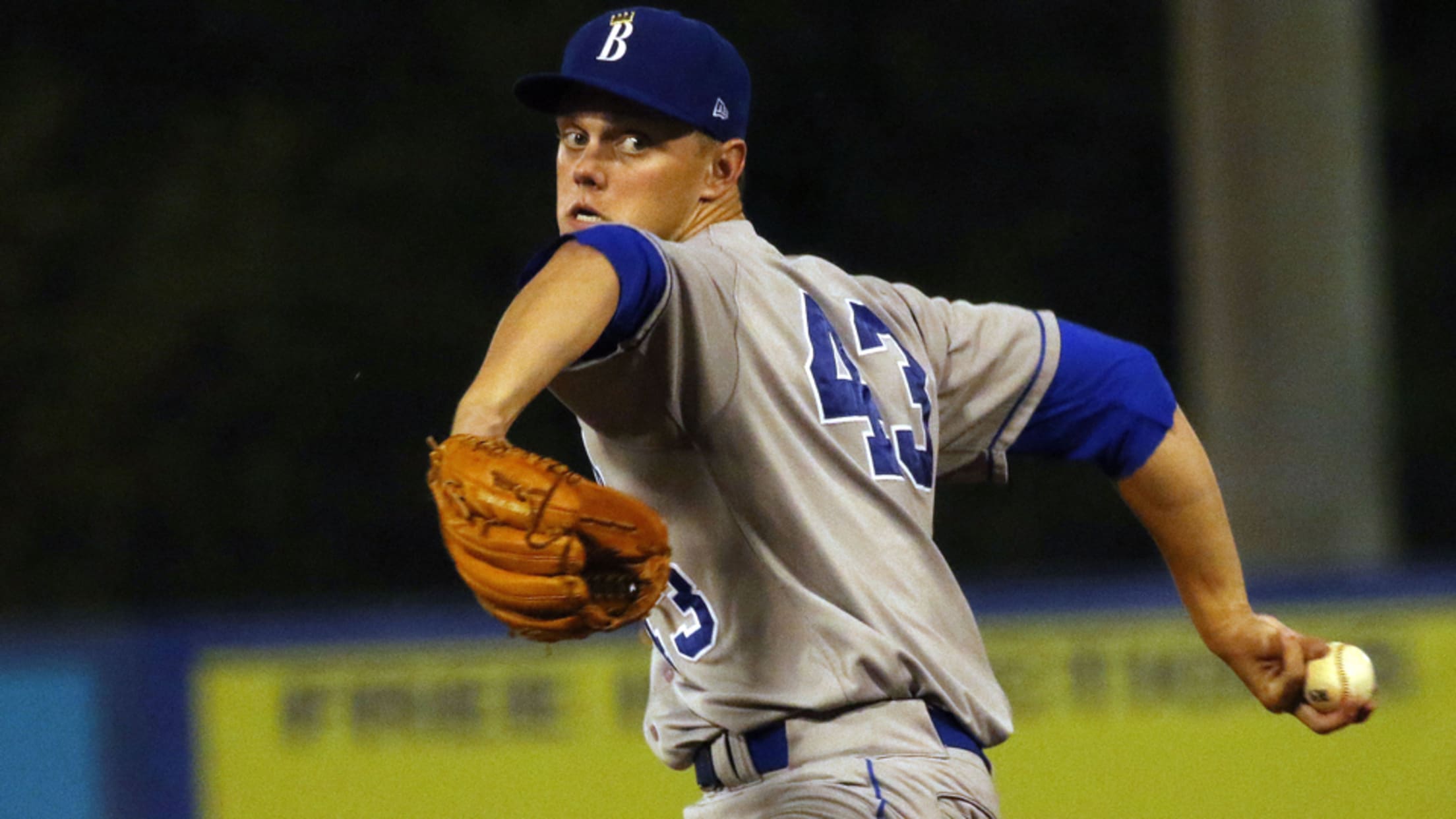 Ashe Russell is 0-4 with a 4.46 ERA and 25 strikeouts over 38 1/3 innings across 13 starts in professional baseball. (Burlington Royals)
Ashe Russell may not play pro baseball again this year, but the Royals' No 25 prospect is not quitting the game.The Kansas City Star reported on Friday that the 20-year-old right-hander took a leave of absence from the organization last month in what assistant general manager J.J. Picollo called a
Ashe Russell may not play pro baseball again this year, but the Royals' No 25 prospect is not quitting the game.
The Kansas City Star reported on Friday that the 20-year-old right-hander took a leave of absence from the organization last month in what assistant general manager J.J. Picollo called a "mental break." In a statement released Saturday, agent Steve Canter clarified that Russell has not walked away.
"Ashe Russell hasn't quit baseball," the statement said. "He's having trouble with his pitching mechanics. He's made tons of progress but needed a change of scenery away from the complex in Surprise [Arizona]."
Drafted out of an Indianapolis high school, the 21st overall pick in 2015 features a fastball that's been clocked at 97 mph. He debuted in the Rookie-level Appalachian League with 11 starts that summer, going 0-3 with a 4.21 ERA. Last year, Kansas City kept him in extended spring training before he was shut down June 29 after encountering mechanical difficulties. He totaled two innings in two games in the Rookie-level Arizona League, going 0-1 with a 9.00 ERA.
This season, the 6-foot-4, 201-pound hurler had yet to appear in a game at any level and there is no timetable for his return. The Star reported he's batting "a combination of physical and mental issues," including trouble enjoying the game.
"I don't think he was having as much enjoyment with what he was doing the last year and a half or so," Picollo told the newspaper. "When you see players get to that point, you just want to help them. And sometimes the thing they need to do is take a step back and get away."
Canter's statement did not go into the details of Russell's struggle.
"Right now it's important for everybody to respect Ashe's privacy," it read. "He's working diligently with [the Royals] and greatly appreciates all the love and support he's receiving from his friends and family. And he absolutely loves the game."
Josh Jackson is a contributor to MiLB.com. Follow and interact with him on Twitter, @JoshJacksonMiLB.