Kendall Blasts Raptors to Win
First-rounder's first pro dinger helps Ogden to 5-1 win at Helena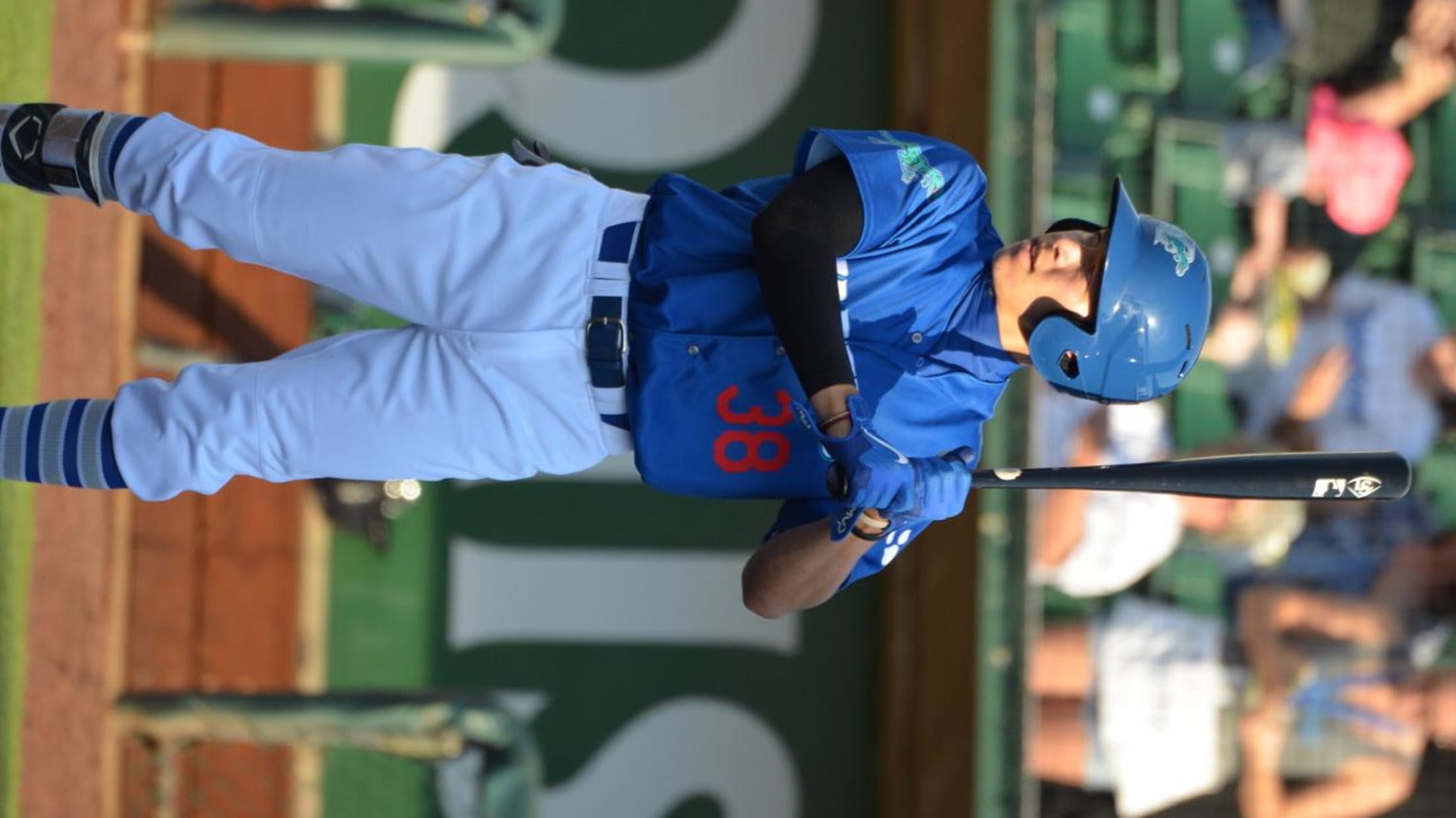 Jeren Kendall wielded the bat to the tune of three hits, including his first professional double and home run, Monday night (Bayleigh Schroeder)
The Ogden Raptors have been eliminated from Pioneer League South division first-half title contention, but they are still in position to play spoiler.The Raptors landed the first punch in hampering the playoff push of the North division's Helena Brewers, going in front in the second inning and holding off an
The Ogden Raptors have been eliminated from Pioneer League South division first-half title contention, but they are still in position to play spoiler.
The Raptors landed the first punch in hampering the playoff push of the North division's Helena Brewers, going in front in the second inning and holding off an offense that scored 10 runs the night before for a 5-1 win.
The big swing in the Ogden win came in the fifth inning. After Brayan Morales took a walk and Kevin LaChance was hit by a pitch to put two on with no one out, Jeren Kendall lined a pitch over the wall to the opposite field. It was the first professional home run for the Los Angeles Dodgers' 2017 first-round selection. He also laced his first double leading off the game. Later in the same inning, Moises Perez scored on a Luis Paz sacrifice fly for a 5-0 lead.
The Raptors went ahead in the second when Ronny Brito and Morales executed a double steal to bring Morales in from third.
A night after giving up a late lead, the Ogden pitching staff was back to its stingy ways with help from the defense, notably third baseman Gersel Pitre. Christian Stolo, in a spot start, hurled three innings of two-hit ball with two strikeouts. Justin Lewis walked the first batter he faced before Pitre made an acrobatic snag of a smash to third to start a double play. Patrick Duester earned his first win with Ogden by striking out four in two and a third innings, allowing only a one-out single in the sixth. Finally, James Carter finished it out with two shutout innings, including striking out the side in the ninth.
Helena entered the night one game back of Billings and Missoula for first place in the North with five games to play in the first half, but thanks to the Raptors win and a Mustangs victory over Orem dropped the Brewers two games out with four left. Ogden is also guaranteed at least a .500 record in the first half thanks to Monday's result.
The Raptors and Brewers take the field in the second of their three-game set Tuesday night at 7:05. Ogden returns home Thursday to host the Grand Junction Rockies in a four-game series leading into the Pioneer League All-Star break.