Kernels blank Lugnuts to win series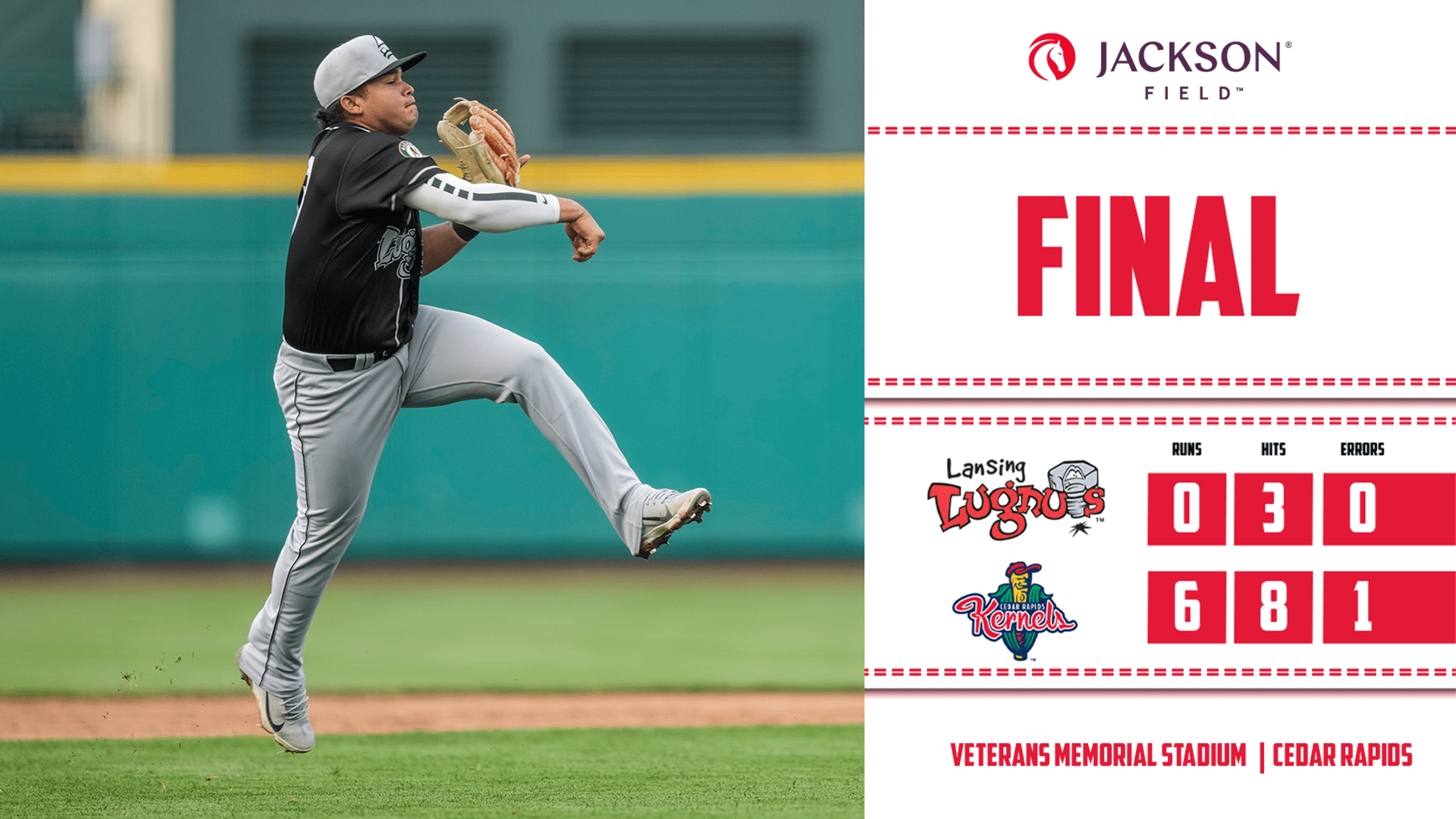 CEDAR RAPIDS, IA – Five Cedar Rapids Kernels (26-22) pitchers combined on a three-hitter in a 6-0 victory over the Lansing Lugnuts (22-26) on Sunday afternoon at Veterans Memorial Stadium. The Kernels took four of six in the series, three by shutout. Lansing starter Bryce Nightengale departed due to injury
CEDAR RAPIDS, IA – Five Cedar Rapids Kernels (26-22) pitchers combined on a three-hitter in a 6-0 victory over the Lansing Lugnuts (22-26) on Sunday afternoon at Veterans Memorial Stadium.
The Kernels took four of six in the series, three by shutout.
Lansing starter Bryce Nightengale departed due to injury precaution in the first inning after hitting Spencer Steer and throwing three balls to Seth Gray. Brandon Withers finished the walk to Gray and then coaxed a Wander Javier grounder to third baseman Jordan Díaz , who fielded the ball but stumbled and did not make a throw, loading the bases. Trey Cabbage followed with a two-run single. Three batters later, DeShawn Keirsey, Jr., hit a three-run inside-the-park homer to center field and the Kernels led 5-0 and were on their way.
Jair Camargo homered off Dalton Sawyer in the third inning to close out the scoring.
With Nightengale's unexpected early departure, the Lugnuts received two innings apiece from relievers Withers, Sawyer, Zach Rafuse and Brock Whittlesey.
Cedar Rapids starter Kody Funderburk walked six in four hitless innings before yielding to the Kernels' own parade of relievers: Derek Molina, Ryan Shreve, Jonathan Cheshire (who also exited early due to injury precaution) and Melvi Acosta. That quintet limited the Lugnuts to a pair of Díaz singles and an Elvis Peralta, Jr. single.
Shane Selman drew three walks and William Simoneit worked two walks in the loss.
Now the Lugnuts make the seven-hour ride back to Lansing, enjoying a day off on Monday before welcoming in the Dayton Dragons for a six-game series beginning Tuesday at 7:05 p.m. and running through Independence Day, July 4th. To purchase tickets, visit lansinglugnuts.com or call (517) 485-4500.
# # #