Kessinger, Pitching Key in Hooks Win
CC splits series with league-leading Frisco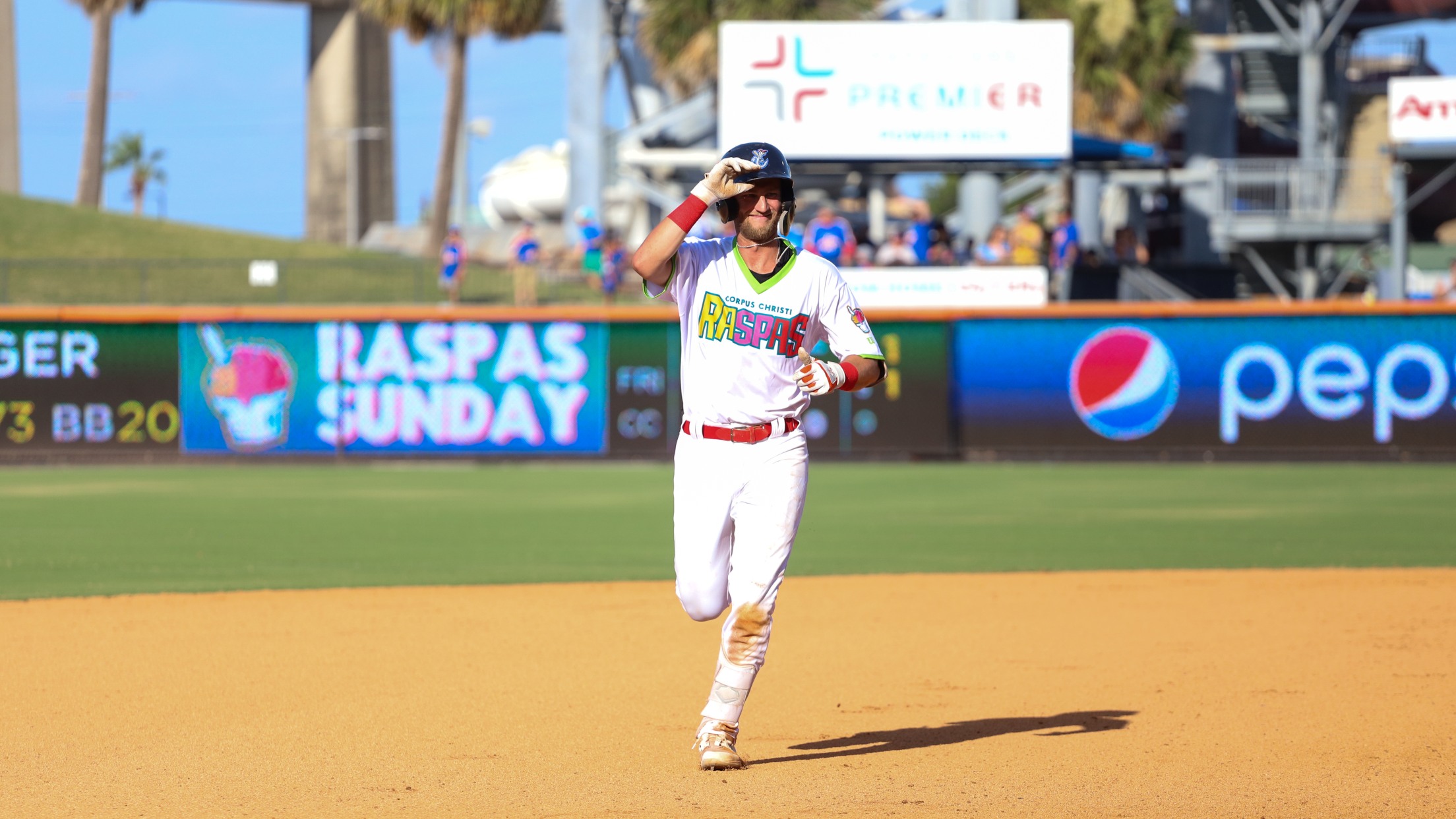 Grae Kessinger hit a two-run home run Sunday. (Credit: Dan Reiner/Corpus Christi Hooks)
CORPUS CHRISTI - The combination of Brett Daniels and Jonathan Bermudez held the league-leading Frisco RoughRiders to just one run in a 4-1 win to split the series Sunday at Whataburger Field. Daniels dealt five strikeouts without allowing a free pass over 5.0 innings to pick up his second Double-A
CORPUS CHRISTI - The combination of Brett Daniels and Jonathan Bermudez held the league-leading Frisco RoughRiders to just one run in a 4-1 win to split the series Sunday at Whataburger Field.
Daniels dealt five strikeouts without allowing a free pass over 5.0 innings to pick up his second Double-A win.
Bermudez was equally as impressive, tossing 4.0 shutout innings with six punch outs, a walk and five hits to earn his first save of the year.
A highlight in the game came with the bases loaded in the top of the seventh with the Hooks preserving a three-run lead. Bermudez induced a Josh Stowers popup that required Marty Costes to race in from right field. Costes made a last-second diving catch to save multiple runs from scoring.
GRAE TANK! 🚛@Swagulater15 goes deep for a 4-0 lead! pic.twitter.com/ktt7RUWvsU

— Corpus Christi Hooks (@cchooks) August 1, 2021
The Hooks got most of their offense from Grae Kessinger, who hit an RBI single off Cole Ragans in the second inning. Then in the fourth, he cleared the fence (7) against Sal Mendez for his second and third RBIs of the day.
After a day off Monday, the Hooks head to San Antonio to begin a six-game series at Wolff Stadium.