Kevin Cron Looks to Bring Trademark Power with Him in Japanese Career
Slugger Owns the Aces record for career home runs with 60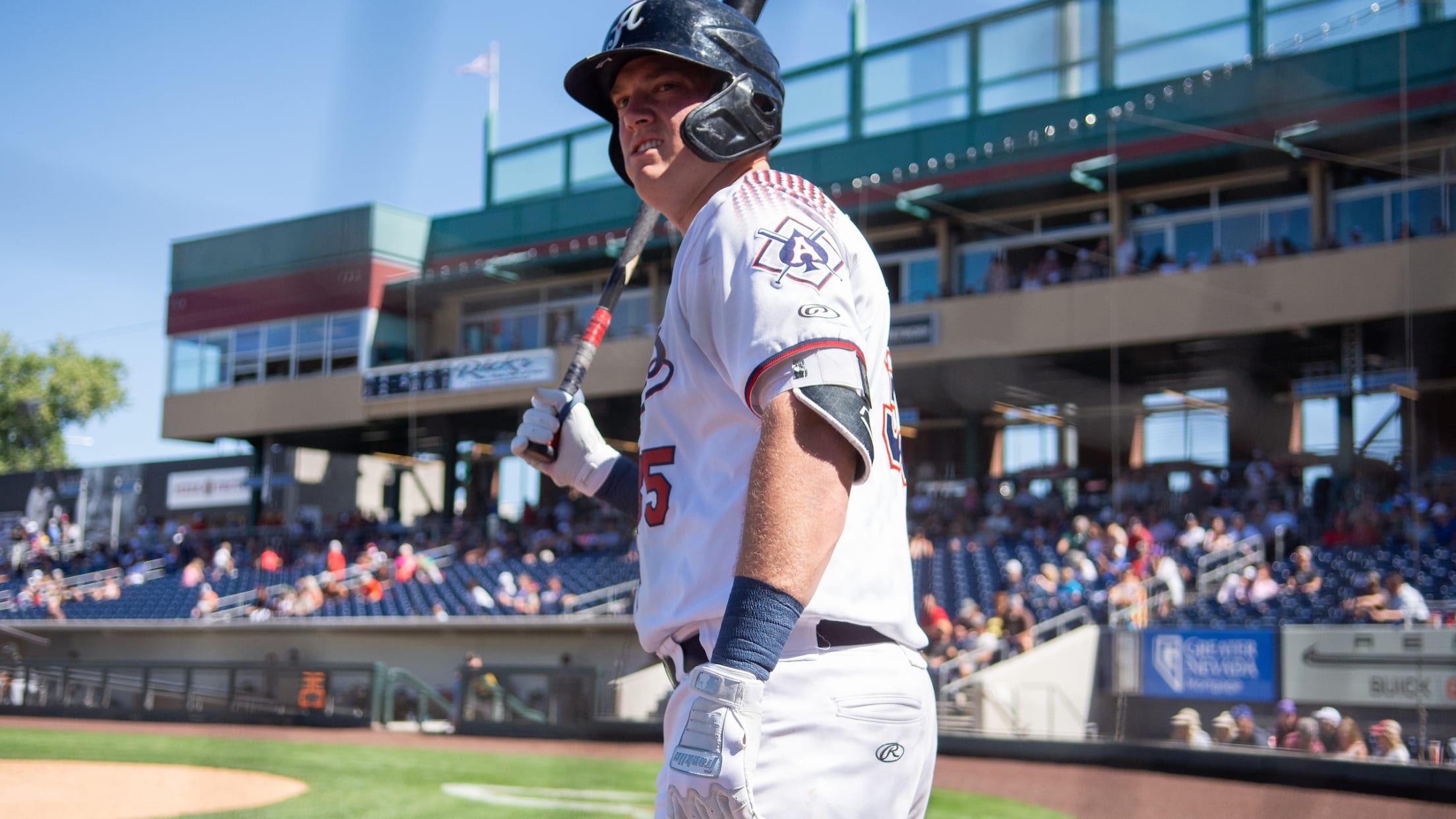 Home runs are pretty simple in concept. Harder in practice, but in concept it's simple. Hit ball, ball flies far. At least, for Kevin Cron it's that simple. The Reno Aces all-time leader in long balls will be heading across the pacific to play in Japan, and his power from
Home runs are pretty simple in concept. Harder in practice, but in concept it's simple. Hit ball, ball flies far. At least, for Kevin Cron it's that simple. The Reno Aces all-time leader in long balls will be heading across the pacific to play in Japan, and his power from the plate is one of the few things he won't need to translate.
In 186 career games with Reno, Cron smacked 60 home runs to set a franchise record. Only two other players have hit more than 50 with the Aces – Brandon Allen and Mike Jacobs are tied with 55 each. Jacobs' 55 homers came in 318 games with Reno, the second most all time and over 100 more than Cron's total. Allen accomplished the feat in 200 games.
Cron's 202 RBIs are the third-most all time as well, trailing only Jacobs and Cole Gillespie. Gillespie's 374 games with Reno are the most all-time, and more than double the amount of games Cron has played for Reno.
The slugger has simply smashed the ball at a stupendous pace throughout his career. In 644 career MiLB games, Cron has hit a whopping 151 home runs which is good for one every 4.26 games or just about every 16 at bats. In 2019 when Cron made his MLB debut with the Diamondbacks, Cron hit six homers in just 39 games.
The power is not a new development for Cron, in college at TCU he hit 14 bombs in three season. In 2015, he led the team with six and in 2012 as a freshman his six homers were tied for the second most on the team.
Cron will play in Nippon Professional Baseball, the top league in Japan. Ichiro Suzuki, Yu Darvish, Shohei Ohtani, Kenta Maeda and Matsahiro Tanaka are just a few of the successful MLB players to come out of the league.
There are successful MLB players to make the trip to Japan as well, with Matt Moore and Adam Jones the two biggest American stars there currently. The duo has a combined six all star appearances, with Moore earning votes for the AL Cy Young in 2013. Jones and Cron spent time together in Arizona last season as well.
Cron's power and personality should quickly make him a star in the NPB, with plenty of fans in Reno and Arizona cheering him on from the other side of the world