Kirby Hurls Quality Start on Saturday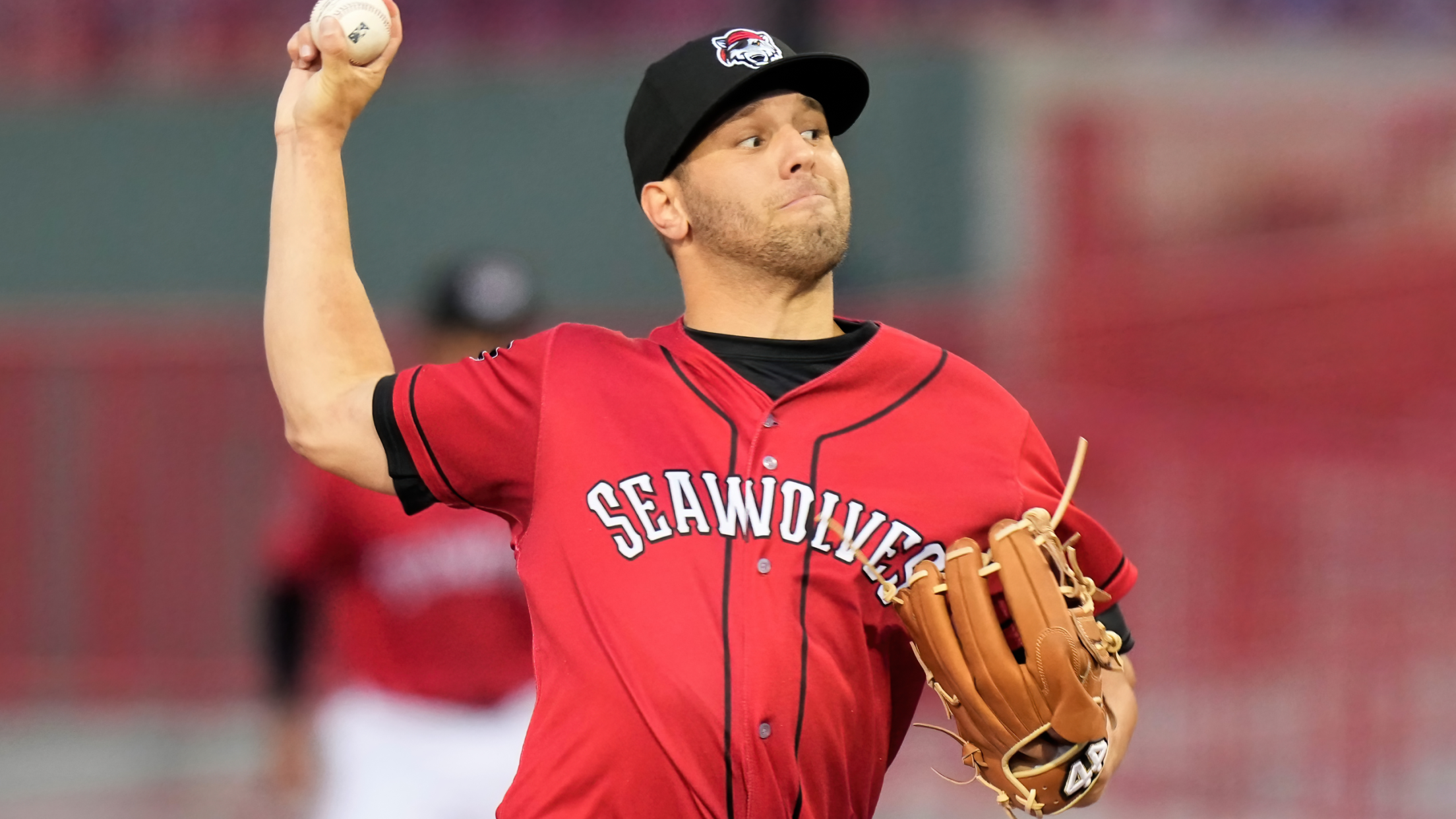 (Mike Godlewski Photography)
The Erie SeaWolves fell 2-1 in a pitcher's duel with the Bowie Baysox on Saturday at UPMC Park. Bowie got on the board in the third. Christopher Cespedes cranked a solo homer over the left-field fence against Chance Kirby to give the Baysox a 1-0 lead. Erie tied up the
The Erie SeaWolves fell 2-1 in a pitcher's duel with the Bowie Baysox on Saturday at UPMC Park.
Bowie got on the board in the third. Christopher Cespedes cranked a solo homer over the left-field fence against Chance Kirby to give the Baysox a 1-0 lead.
Erie tied up the game 1-1 in the fifth. Eric De La Rosa reached on an error from Baysox shortstop Joey Ortiz. Luis Carpio singled off of Bowie starter Zach Peek to advance De La Rosa to third. Wenceel Perez followed suit with a sac fly to cash in on his fifth RBI with the SeaWolves.
Kirby received the no-decision tonight after tossing his third quality start of the season. The right-hander threw six innings of one-run ball, allowing six hits and no walks while striking out three batters.
Bowie scratched across a run in the ninth. Zac Houston hit Adam Hall to lead off the inning. Andrew Daschbach singled to move Hall to second. Two batters later, both runners advanced 90 feet on a double steal. Hall was then brought home by an RBI groundout from Zach Watson to pull the Baysox ahead, 2-1.
Easton Lucas (1-0) earned the win after throwing two perfect frames.
Houston (0-3) was tagged with the loss. He gave up a run on one hit and struck out a batter in an inning of work.
Griffin McLarty received his first career save after pitching a 1-2-3 ninth inning.