Knights Beat the Jumbo Shrimp 3-2 on Tuesday
Wright Tossed Six Solid Innings & Sheets Homered & Drove In Two
(JACKSONVILLE, FL) -- On Monday, first baseman/outfielder Gavin Sheets was optioned to the Charlotte Knights from the Chicago White Sox. On Tuesday, his home run and RBI double came up big for the Knights. Sheets had two key RBIs and RHP Mike Wright (7-5, 3.40) tossed six strong innings to
(JACKSONVILLE, FL) -- On Monday, first baseman/outfielder Gavin Sheets was optioned to the Charlotte Knights from the Chicago White Sox. On Tuesday, his home run and RBI double came up big for the Knights.
Sheets had two key RBIs and RHP Mike Wright (7-5, 3.40) tossed six strong innings to lead the Charlotte Knights past the Jacksonville Jumbo Shrimp by a score of 3-2 on Tuesday night in the opening game of the six-game series.
Appearing in his first game with the Knights since June 26, Sheets launched his eighth home run of the year with Charlotte in the second inning of Tuesday's contest to give the Knights a 1-0 lead.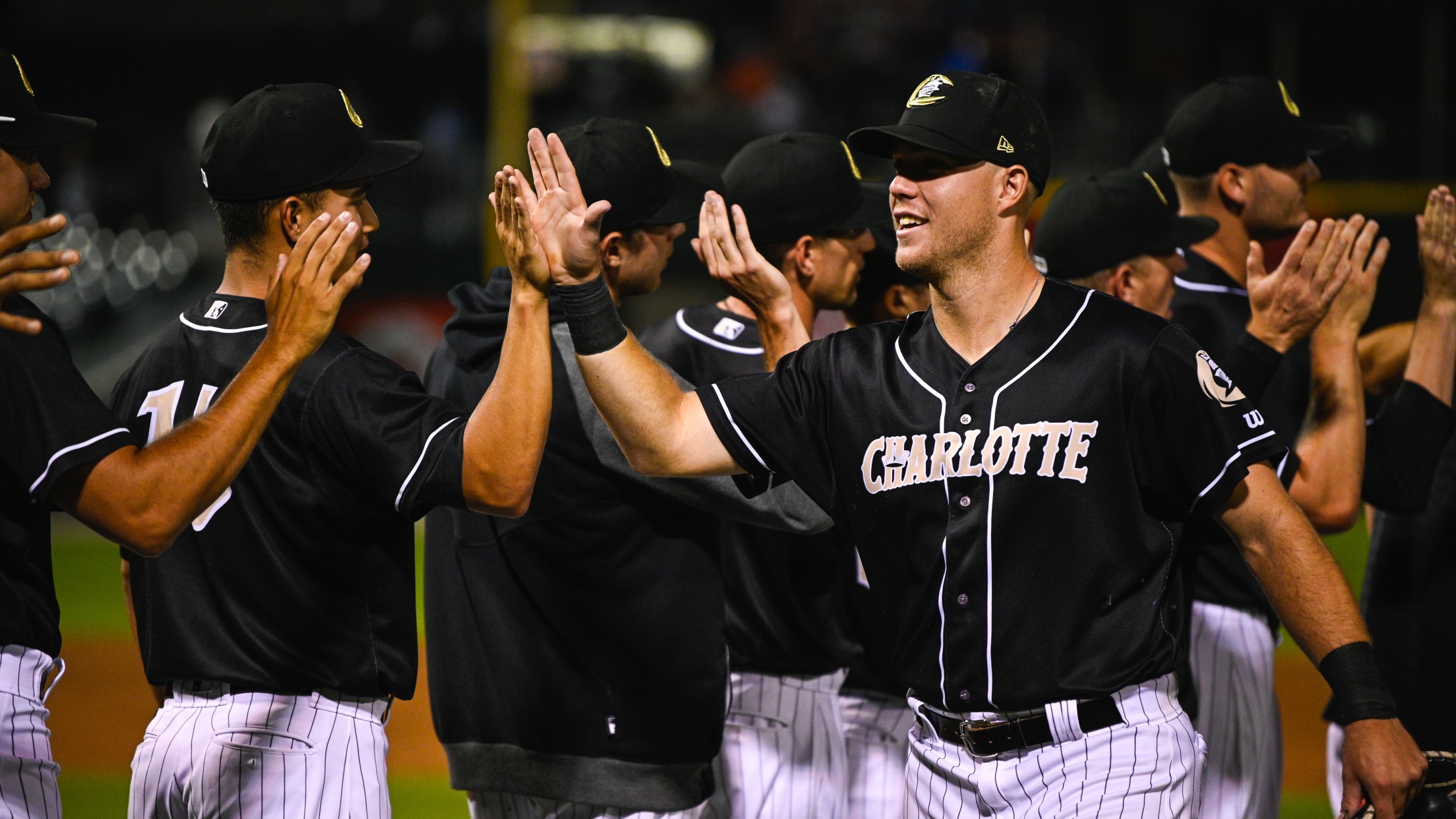 #HOLYSHEETS IS BACK BABY!

This ball was absolutely CRUSHED! His first at bat since being optioned back down to the Knights is a solo home run!

Knights lead the Jumbo Shrimp 1-0 in the second! #FunKnights | #ArmorUp pic.twitter.com/wIsO7GAmBr

— Charlotte Knights (@KnightsBaseball) August 10, 2021
In the seventh inning with the Knights down by a score of 2-1, Sheets came through again. This time, the Wake Forest University product hit an RBI double to tie the game at 2-2. One batter later, left fielder Mikie Mahtook, the team leader in home runs, hit a sacrifice fly to score designated hitter Yermín Mercedes from third base for the go-ahead run. That proved to be the difference.
Wright allowed two runs on six hits over six innings to earn his team-high seventh win of the season. Wright, who lowered his Triple-A East-leading ERA to 3.40 on the season, also struck-out six batters on the night. Relievers Jace Fry (1.2 IP) and Zack Burdi (1.1 IP) were sharp over the final three innings of the night to hold the Jumbo Shrimp scoreless the rest of the way.
The Knights will continue the six game series on Wednesday night with game two starting at 7:05 p.m. from Jacksonville, FL. The game will be broadcast live beginning at 7:00 p.m. on 730 The Game ESPN Charlotte and www.CharlotteKnights.com on Tuesday.