McPherson, Giants pull even in AZL Finals
Second baseman plates two, scores go-ahead run in ninth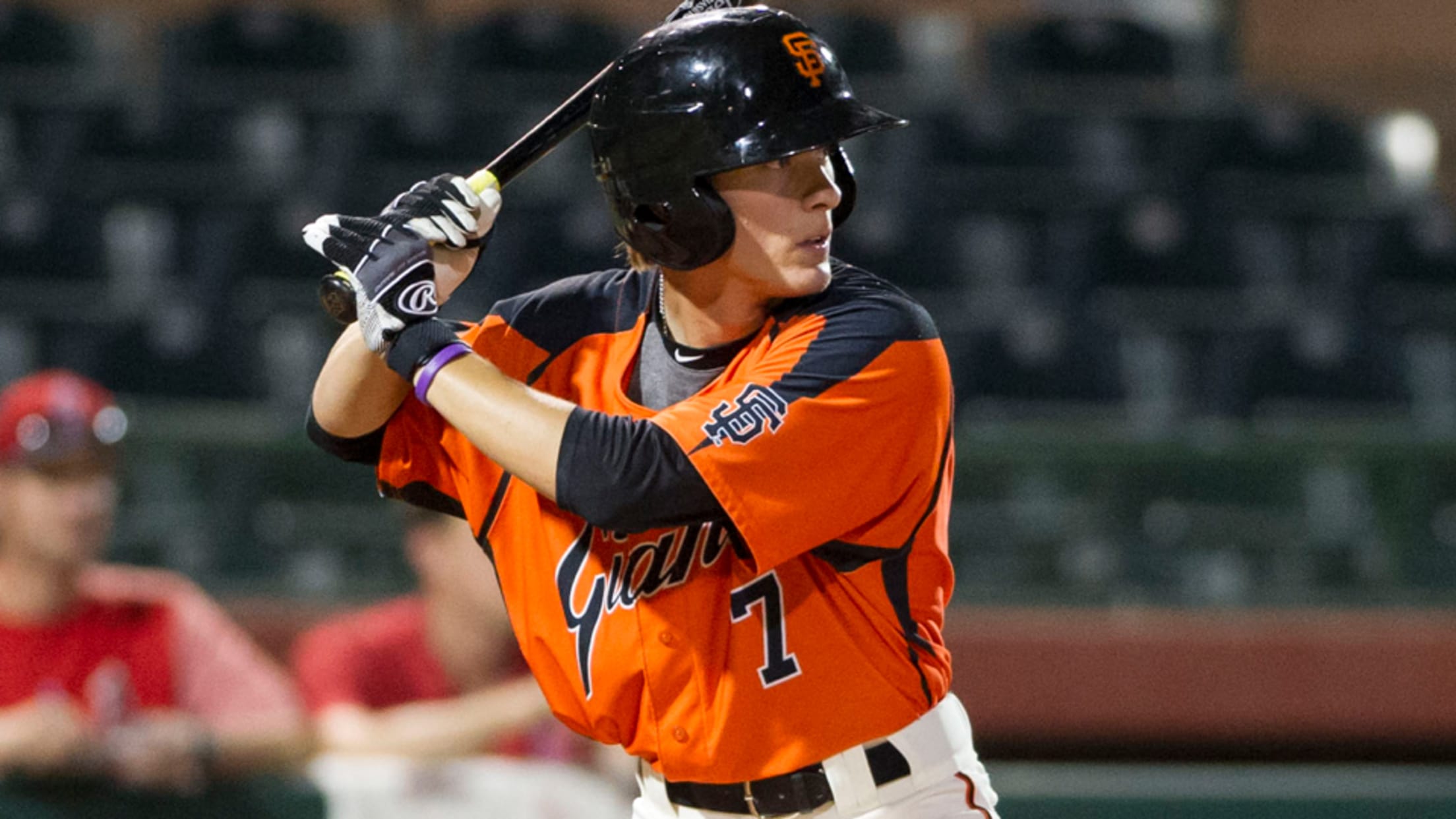 Kyle McPherson batted .236/283/.364 with two triples and three doubles in 29 regular-season games. (Zachary Lucy/Four Seam Images)
When Kyle McPherson reached second base with one out in the ninth inning on Wednesday night, he was sure he was bound to score."With our lineup, so many guys execute," he said. "You look down our bench, you know every guy can get it done. There was no doubt."San Francisco's
When Kyle McPherson reached second base with one out in the ninth inning on Wednesday night, he was sure he was bound to score.
"With our lineup, so many guys execute," he said. "You look down our bench, you know every guy can get it done. There was no doubt."
San Francisco's 26th-round pick in this year's Draft was right, as he crossed the plate with the go-ahead run that gave the Giants a 6-5 win over the Cubs in Game 2 of the Arizona League Finals on Wednesday in Mesa. McPherson delivered a two-run single and walked as the Giants forced a decisive third game.
Box score
"We were excited. With the Cubs, they're a good team and they're never out of it. They're always grinding out at-bats," McPherson said. "We weren't that tense because we had faith in our pitching, and if we make the routine plays, we'd be fine. But there is a little tension when you're one swing away from possibly ending it."
The James Madison University product capped a four-run fourth inning by plating a pair with a single up the middle on a 2-2 pitch from starter Brailyn Marquez.
"He had thrown his curveball a couple times early and I knew he couldn't throw it for strikes because both balls were curves," McPherson said. "I knew he'd be coming with the fastball, and I put a good swing on it."
McPherson walked against Fauris Guerrero (0-1) to open the ninth and moved into scoring position on a sacrifice by Andres Angulo. Robert Antunez put him on third with a groundout to the right side, and McPherson scored when first baseman Cam Balego misplayed a ball off the bat of Ismael Munguia.
Giants No. 15 prospect Jacob Gonzalez doubled and scored twice.
Complete playoff coverage
Miguel Figueroa (1-0) allowed two hits and a walk while striking out two over 3 2/3 scoreless for the win. John Russell worked around a hit and fanned two in the ninth to record the save.
Jose Gutierrez homered and Nelson Velazquez delivered a bases-loaded triple for the Cubs.
Game 3 is Thursday in Scottsdale.
Josh Jackson is a contributor to MiLB.com. Follow and interact with him on Twitter, @JoshJacksonMiLB.