Lake Elsinore Drop Second Straight Game on Marvel Day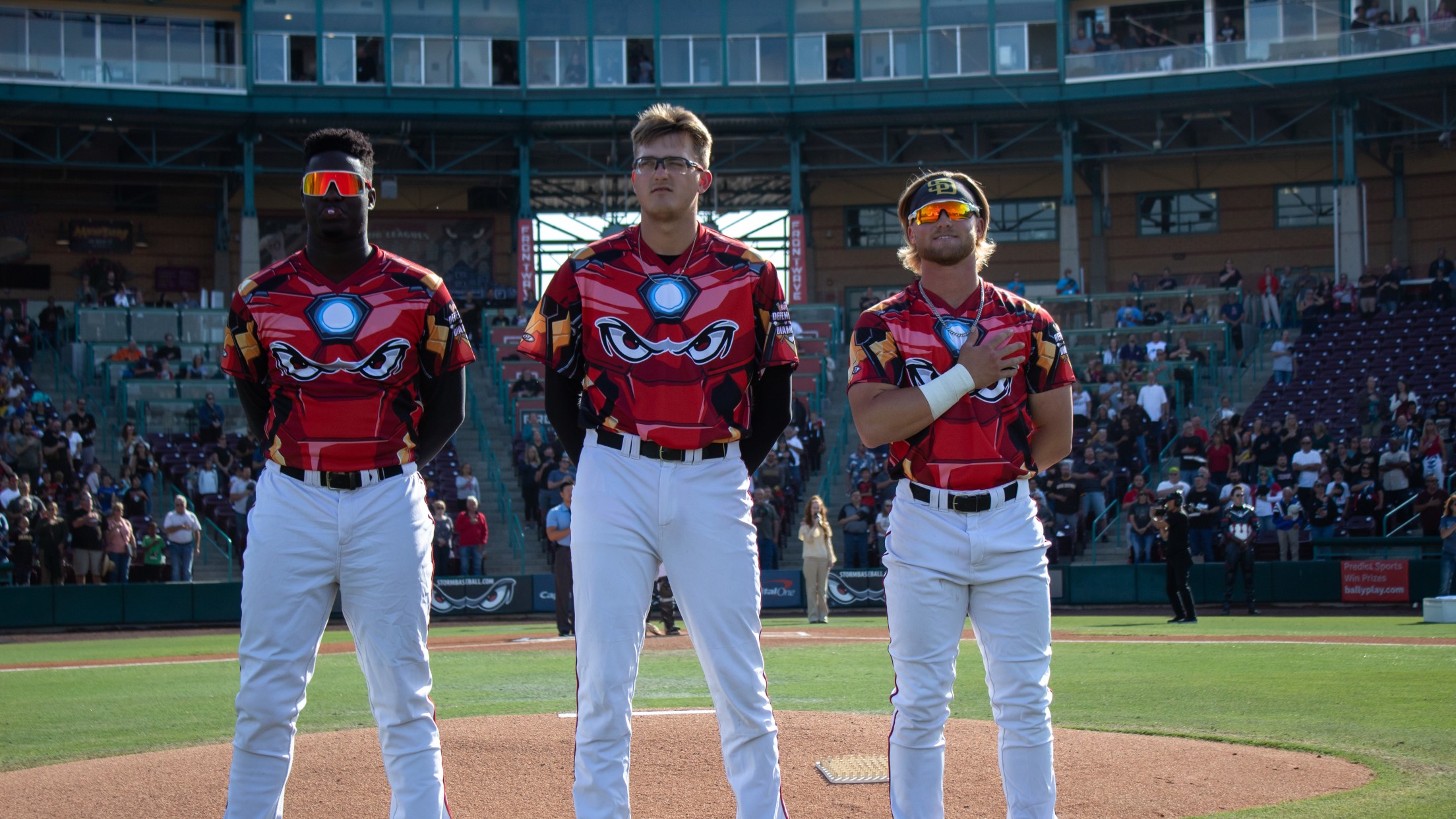 Tonight, the Lake Elsinore Storm found themselves trailing by 2 runs after the first 8 pitches of the game. They would never again get closer than 2 runs behind as they would trail by twice that number by the time the top of the 1st inning would end. The typically
Tonight, the Lake Elsinore Storm found themselves trailing by 2 runs after the first 8 pitches of the game. They would never again get closer than 2 runs behind as they would trail by twice that number by the time the top of the 1st inning would end.
The typically steady Garrett Hawkins was the recipient of these first-inning earned runs, however, many of the hits he gave up were on perfectly placed grounders and defensive misplays. In the end, Hawkins would go just 3 innings, giving up 8 hits, 5 earned runs, and striking out 4.
Much like the Storm's typically solid starting pitching, their defense was abnormally nonchalant. Multiple misplays saw the 66er's lead continuously grow right along with their error count. The Storm would offer some fight as Justin Farmer would send a sac fly to centerfield. Carlos Luis would follow him in the second inning with yet another home run over the right field wall. Kervin Pichardo would then hit a double and bring Jared Alvarez-Lopez across the plate.
The 66er's would find ways to keep the lead just out of reach throughout the night but the Storm refused to go away. Twice the team would load the bases with 1 or fewer runs but they could not bring enough runs home to ever get within striking distance.
The Storm would ultimately drop tonight's game by a score of 9-6 and now will look to take the series win tomorrow morning for a Vintage Day doubleheader.
-Written by Justin Jett