Lake Elsinore Storm Drop Second Straight Game to Inland Empire 66ers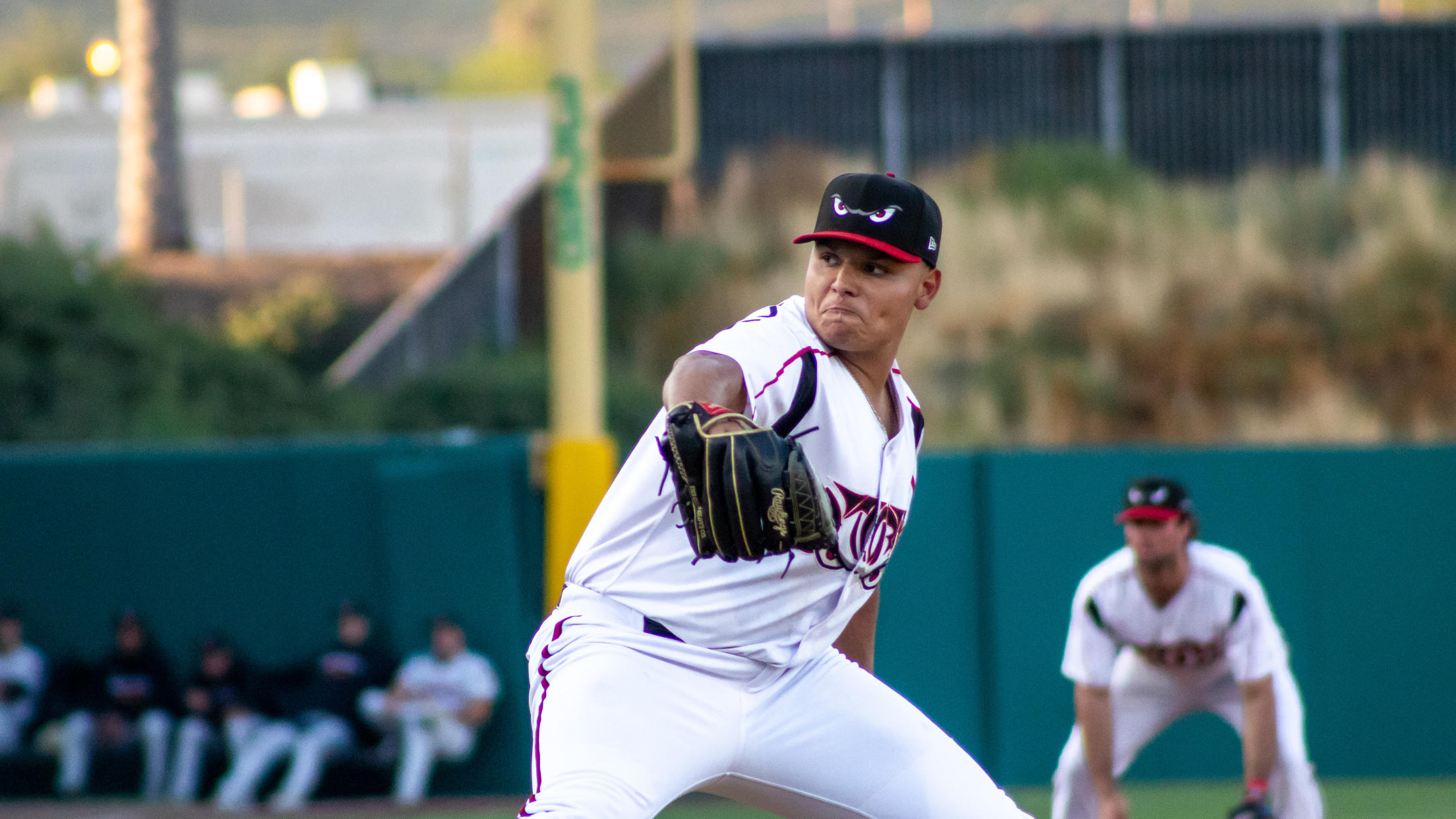 After winning the first game of the series, the Storm have now dropped consecutive games at home as they continue to struggle through the month of May. Having won just four out of 15 possible games, their California League-best record of 16-5 to a nearly mediocre 20-16. Tonight began positively
After winning the first game of the series, the Storm have now dropped consecutive games at home as they continue to struggle through the month of May. Having won just four out of 15 possible games, their California League-best record of 16-5 to a nearly mediocre 20-16.
Tonight began positively as many Storm games do. Henry Williams, an exciting prospect for the San Diego Padres, was the starter and went two clean innings, allowing just one hit, one walk, and striking out four batters. In this time, Samuel Zavala sent his fourth home run of the season over the centerfield wall to take the early 1-0 lead and Lake Elsinore's only lead of the night.
Fernando Sanchez would step on the mound in relief and after two quality frames, he ran into serious trouble in the fifth inning. He would hit the first batter he faced, allow a single that scored the baserunner, and give the 66ers the lead. He would then allow two more hits, two wild pitches, and four total runs in the inning.
The Storm would score just one additional run in the game while the 66ers would combine for eight. They now sit 4.5 games back of the Rancho Cucamonga Quakes with 32 games remaining before the first-half winners are set in stone and the playoff tickets punched.
The Storm will look to punch back and nab a win tomorrow for Halfway to Halloween at The Diamond.
-Written by Justin Jett