Lara Launches Suns to First Win
Three-Run Blast in 8th Gives Team 6-5 Edge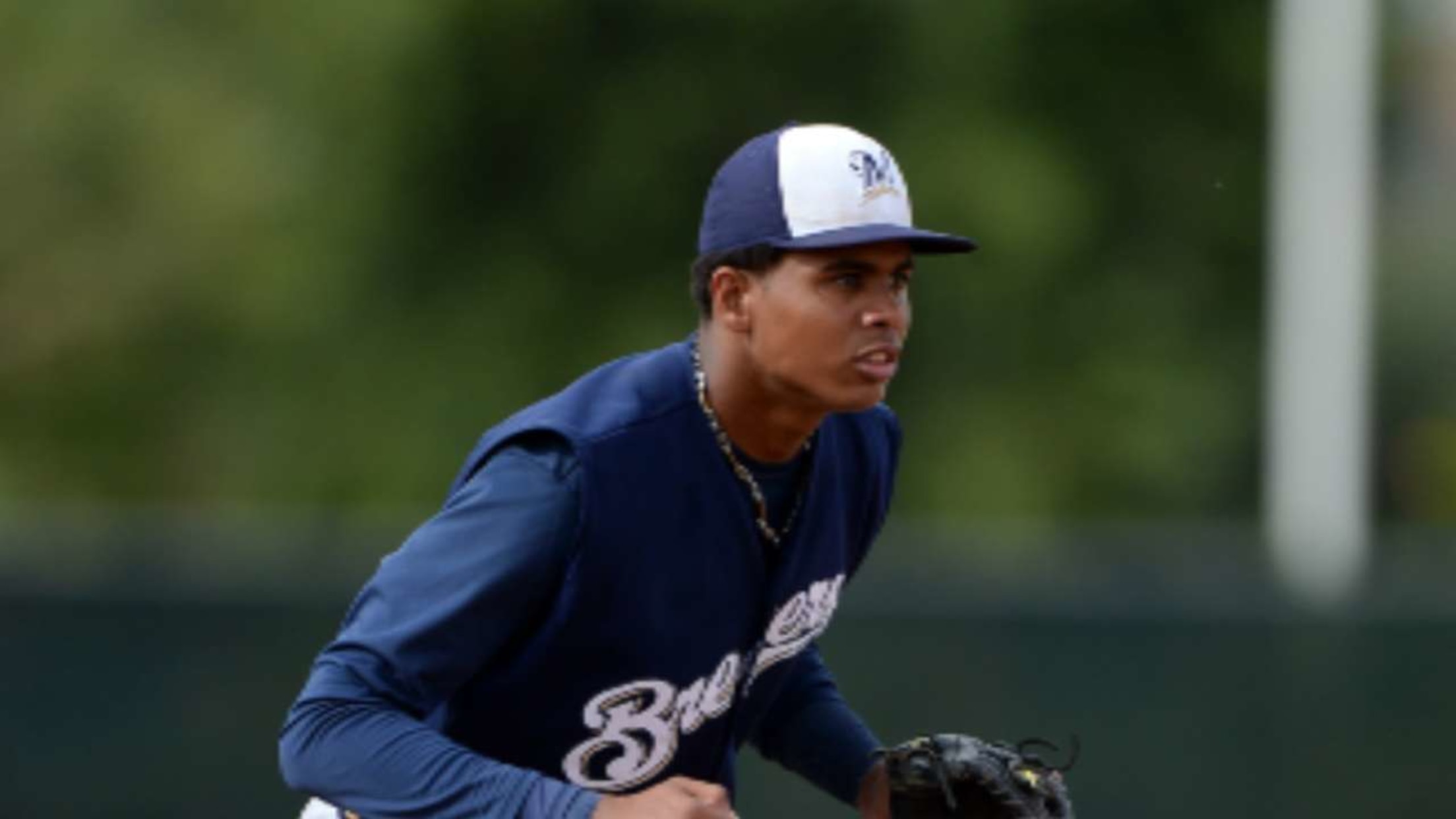 Photo courtesy of MLB.com
GREENSBORO, N.C. (April 6, 2019) - After knocking on the door for much of the game, Gilbert Lara launched his second homer of the season beyond the right field fence to push the Suns to their first win of the year, 6-5 over the Greensboro Grasshoppers, at First National Bank Field Saturday night.After Nick
GREENSBORO, N.C. (April 6, 2019) - After knocking on the door for much of the game, Gilbert Lara launched his second homer of the season beyond the right field fence to push the Suns to their first win of the year, 6-5 over the Greensboro Grasshoppers, at First National Bank Field Saturday night.
After Nick Mears (L, 0-1) walked both Gage Canning and Jacob Rhinesmith, Lara came up to the dish with two outs and blasted his team-leading home run to give Hagerstown (1-2) their first lead of the game.
That wasn't the only damage the third baseman did to the Grasshoppers (2-1). He finished the night 3-4 with three RBI and two runs scored.
The offense first found their stroke while trailing 4-0 in the top of the fifth inning. Lara opened up the frame with a single down the third base line. KJ Harrison followed it up golfing a base knock to center field. Nic Perkins grounded out to advance the runners to second and third before Juan Pascal drove one to left field to score Lara. Next, Jose Sanchez singled to load the bases.
With two outs in the frame, Canning stepped up to the plate and snuck one up the middle to drive home Harrison and Perkins. The single cut the Grasshoppers lead to 4-3.
The Suns pitching kept them close all evening long. Jake Irvin received a no-decision in his first South Atlantic League start. The righty finished with a career-high 5 innings of work while allowing five runs, four of which were earned.
Aaron Fletcher (1-0) was the first Suns reliever to end the game. The University of Houston graduate worked two perfect innings, fanning three batters before giving way to Jhonatan German (S, 1). German matched Fletcher's two innings pitched, while allowing just one walk and striking out a trio of batters.
Greensboro jumped out to a quick lead behind the bat of Lolo Sanchez. The left fielder smashed a second inning homer to score Brett Kinneman and Rodolfo Castro. They received a run of insurance in the fourth when Raul Siri lifted a sacrifice fly to score Castro.
After Hagerstown's first score, Greensboro struck back in the fifth with a Kinneman single that plated Fabricio Macias .
The Suns will be back in action tomorrow against the Grasshoppers at First National Bank Field with first pitch set for 2:00 p.m. RHP Francys Peguero (0-0, 0.00 ERA) takes the hill for Hagerstown, while Greensboro sends RHP Brad Case (0-0, 0.00 ERA) out.
Hagerstown opens their home schedule Thursday, April 11 against the Asheville Tourists at 6:05 p.m. The first 1,000 fans will receive a magnet schedule giveaway. For tickets or more information, visit hagerstownsuns.com or call 301-791-6266.