Late Offensive Explosion Give Scrappers Sweep Over Muckdogs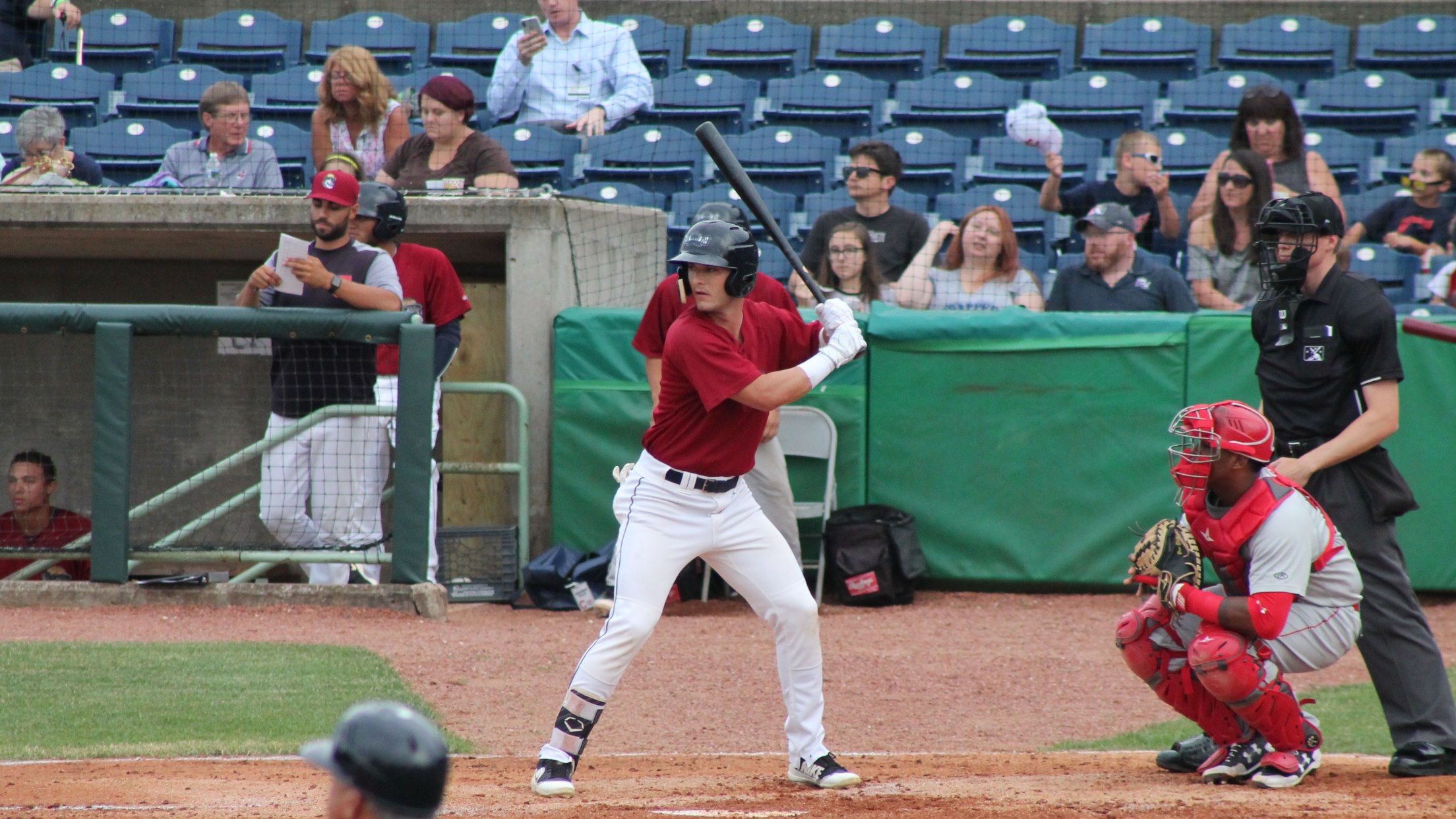 BATAVIA, N.Y. - Thirteen runs scored between the seventh and ninth innings enabled the Mahoning Valley Scrappers (22-12) to double up on the Batavia Muckdogs (15-20) at Dwyer Stadium on Sunday. With their 16-8 win, the Scrappers earned the sweep of Batavia and remained percentage points away from the best
BATAVIA, N.Y. - Thirteen runs scored between the seventh and ninth innings enabled the Mahoning Valley Scrappers (22-12) to double up on the Batavia Muckdogs (15-20) at Dwyer Stadium on Sunday. With their 16-8 win, the Scrappers earned the sweep of Batavia and remained percentage points away from the best record in the New York-Penn League. Six of nine Scrappers hitters had a multi-hit game, including three hits apiece from Michael Tinsley (3-for-6), Hosea Nelson (3-for-5), and Simeon Lucas (3-for-5).
The Scrappers were trailing 7-3 into the top of the seventh inning, but they finished that top half with the lead. Mahoning Valley scored five runs on seven hits in the inning. Jhan Rodriguez, Jose Fermin, and Tinsley knocked consecutive singles to load the bases with no out. After Mitch Reeves flew out to shallow right field, Nelson stepped in and brought in two runs with a double, cutting Batavia's lead to 7-5 with one out. Tinsley scored on a wild pitch to shorten the lead to one. Clark Scolamiero took the next pitch from Eli Villalobos to left field to bring Nelson in, tying the game at 7-7.
Back-to-back singles from Jason Rodriguez and Simeon Lucas brought in the go-ahead run with one out. Henry Pujols popped out and Jhan Rodriguez struck out to end the inning.
It took two Luis Valdez pitches for Batavia to tie the game back up at 8-8 in the bottom of the seventh. Sean Reynolds blasted his league leading eighth home run to right field. After allowing a single to J.D. Osborne, Valdez settled down to induce a fly out and record two swinging strikeouts.
The Scrappers regained a 9-8 lead in the top of the eighth inning on an RBI groundout by Clark Scolamiero. After Batavia was shut down in the bottom of the eighth, the Scrappers offense went to work again in the ninth.
Mahoning Valley plated seven runs on three hits. Batavia helped Mahoning Valley's cause with three walked batters, one hit-by-pitch, and two fielding errors in the inning. Simeon Lucas walked and Henry Pujols sacrificed him to second base. Jhan Rodriguez then doubled in Lucas to give Mahoning Valley a 10-8 lead. After Jose Fermin walked, Michael Tinsley singled in Rodriguez to give the Scrappers an 11-8 lead. Fermin scored on a Evan Estes wild pitch for run No. 12 for the Scrappers. Run No. 13 was scored by Tinsley as Hosea Nelson reached on a fielding error.
After Clark Scolamiero was hit by a pitch, Jason Rodriguez reached on a fielding error, allowing Mitch Reeves, who walked three batters prior, to score. Lucas delivered the final blow with a two-run double to score Nelson and Scolamiero, giving the Scrappers a 16-8 lead and capping off the big inning.
The Scrappers return home on Tuesday to face the Brooklyn Cyclones (19-16). Tuesday is $2 Pizza Slice Night presented by Marco's Pizza and The Sports Animal 1390 AM. It is also Boardman Community Day and Peanut Free Night presented by Auvi-Q. For tickets, call or visit the Chevy All Stars Box Office at Eastwood Field, at 330-505-0000, or click here.