Late rally comes up short, M-Braves fall 6-5
No. 7 prospect Ronald Acuna shines bright in loss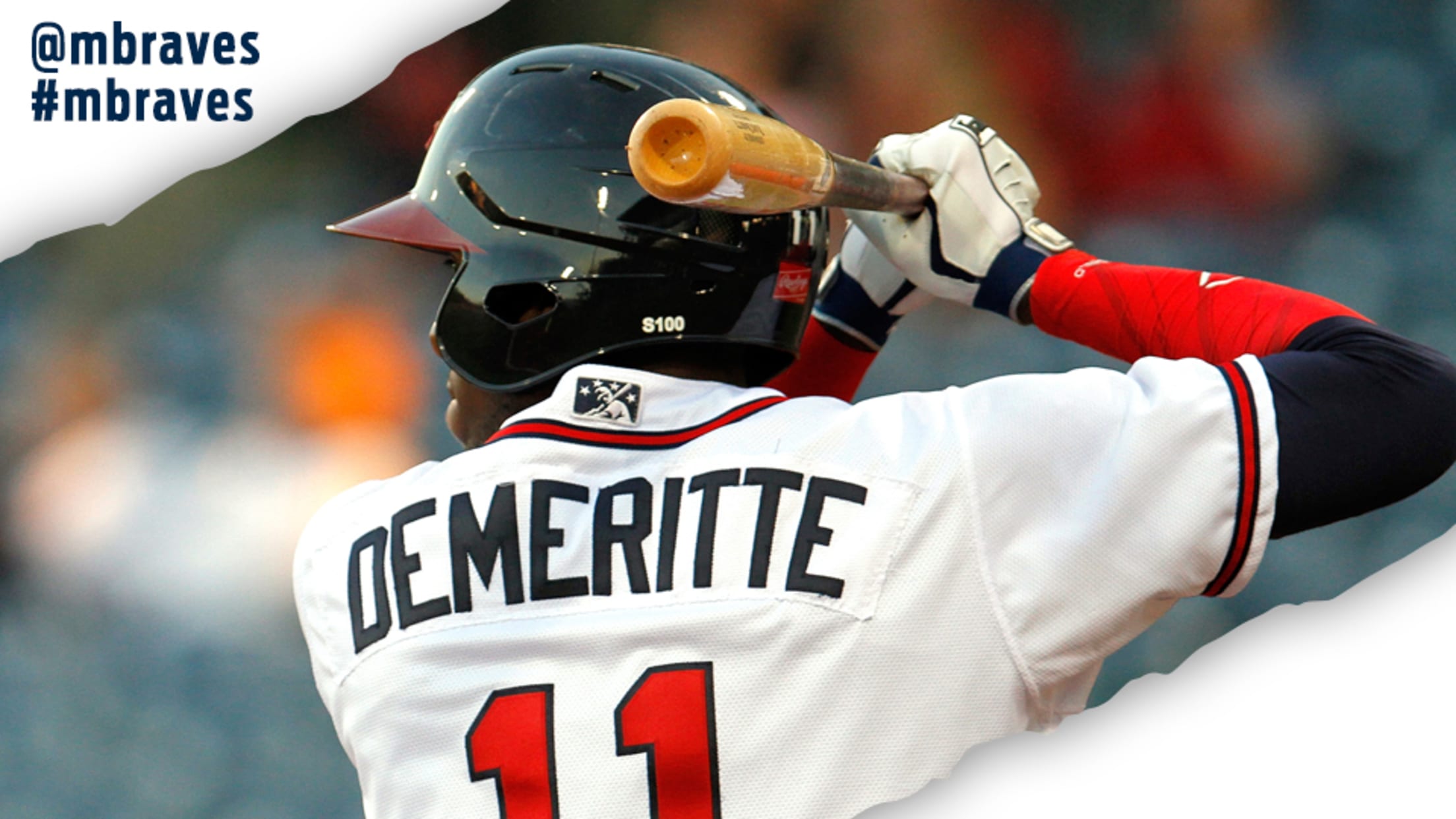 PEARL, MS -- After exploding for eighteen runs on twenty-five hits in the first two games of the series, the Mississippi Braves (17-16) came up one run short of clinching the series against the Mobile BayBears (13-20) in the first three games at Trustmark Park. In the final home school day
PEARL, MS -- After exploding for eighteen runs on twenty-five hits in the first two games of the series, the Mississippi Braves (17-16) came up one run short of clinching the series against the Mobile BayBears (13-20) in the first three games at Trustmark Park. In the final home school day matinee of the season, a crowd of 5,456 saw a furious comeback fall short, as the BayBears escaped with a 6-5 victory.
Coming off back-to-back losses, Mobile woke the bats early and plated three runs in the first off starter Matt Withrow (1-1), who took his first loss of the season. The right-hander did not make it out of the fifth, allowing six runs on nine hits and walking four. Despite struggling most of the day, Withrow was able to keep the M-Braves within striking distance before being pulled in the fifth after a solo shot by Wade Wass made it 6-2.
In the first, David Fletcher smoked a double down the left-field line to keep the inning alive. That's when things began to unravel, as Withrow walked Forrestt Allday and Zach Houchins on eight straight balls to load the bases before hitting Wass on an 0-2 count to score the first run of the game. Luis Tejada singled in two more runs, and Mobile took an early 3-0 lead.
With the bottom of the BayBears order up in the fourth and one out, Andrew Daniel and Alberto Triunfel reached on singles. After getting Michael Hermosillo to pop up, a walk loaded the bases for Fletcher, who responded with a two-run single, his third hit of the game, to make it 5-2.
Wass picked up a solo home run, his fourth, in the fifth to score the final Mobile run of the game.
Jessie Biddle worked 3.2 innings of scoreless relief to keep the home team within striking distance before turning it over to Bradley Roney, who worked a scoreless ninth.
Offensively, the M-Braves started slowly. Down 3-0 in the first, Ronald Acuña Jr. hit his second homer in as many Double-A games to put the Braves on the board. Mississippi scored another run in the second on a Sal Giardina RBI single, but were held to one more hit until the eighth inning.
In the eighth, Acuna reached on a lead off single and stole second. With two out, relief pitcher Justin Anderson walked Meneses and Keith Curcio to load the bases. Moore delivered a 2-run single to cut the lead to 6-4.
The M-Braves continued the rally in the ninth with singles by Giardina and Acuna, putting runners on the corners with two outs. Carlos Franco ripped a single to right, scoring Giardina and putting runners back at the corners with the Braves down by one. On a 3-2 pitch, Meneses was then controversially called out on strikes to end the game.
On the afternoon, the M-Braves were led by Acuna's second three-hit night in as many games. The 19-year-old was 3-for-4 with a homer, RBI, a walk and two runs scored. Giardina added two hits and an RBI in his second game back since returning from the DL.
Game four of the series is set for 7:05 PM Thursday at Trustmark Park.
Mobile: 6-12-0
Mississippi: 5-10-1
WP: Long (1-2)
LP: Withrow (1-1)
SV: Hofacket (1)
Att: 5,456
Time: 2:59