Leal mesmerizes in Nuts' slim 3-1 win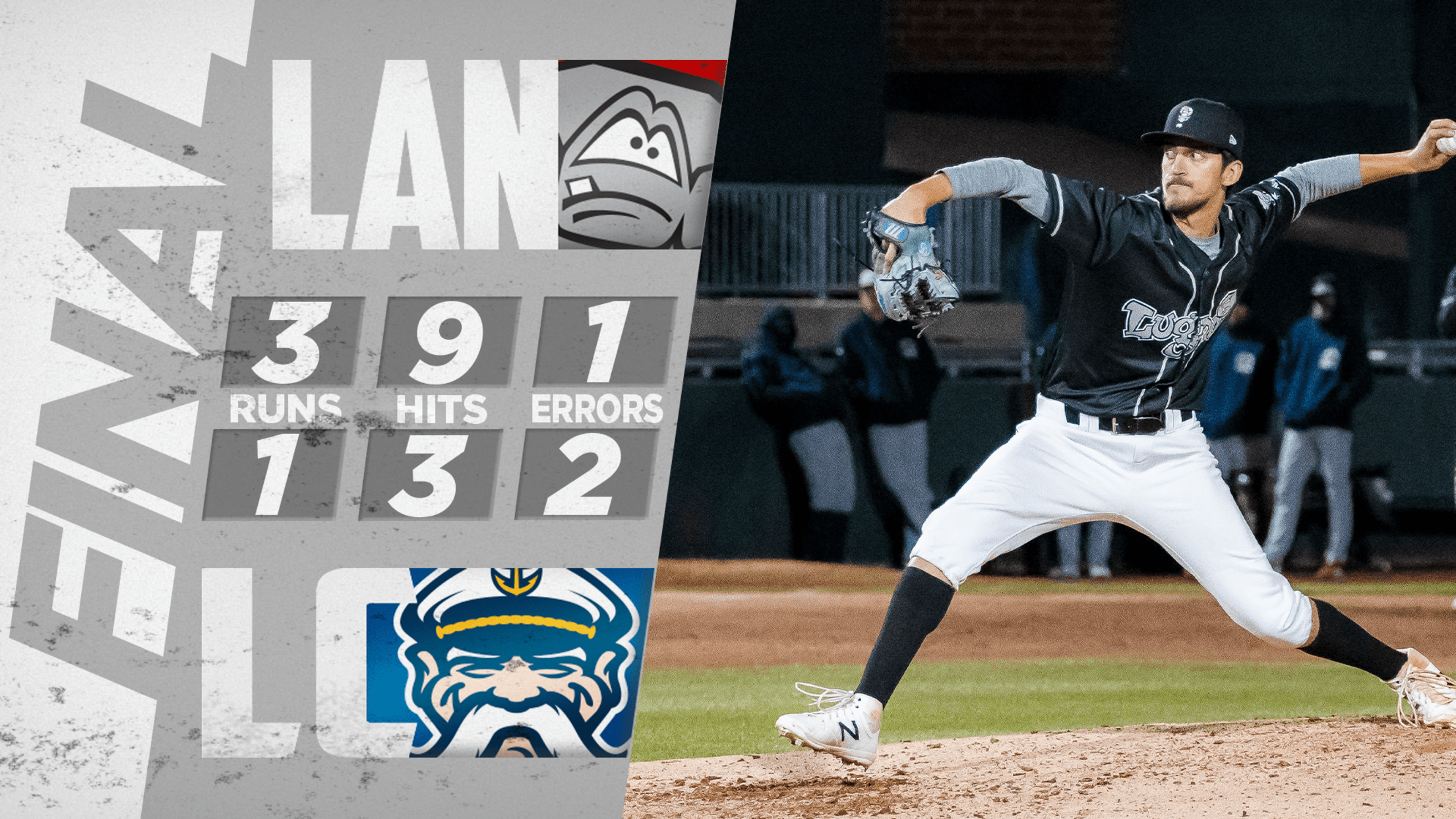 EASTLAKE, OH – Command expert David Leal struck out seven in six masterful innings and Brett Harris broke a late tie with an RBI double, leading the Lansing Lugnuts (5-11) to a series-opening 3-1 victory over the Lake County Captains (7-9) on Tuesday night at Classic Park. The Lugnuts had
EASTLAKE, OH – Command expert David Leal struck out seven in six masterful innings and Brett Harris broke a late tie with an RBI double, leading the Lansing Lugnuts (5-11) to a series-opening 3-1 victory over the Lake County Captains (7-9) on Tuesday night at Classic Park.
The Lugnuts had allowed 51 runs in losing five of six games to Fort Wayne at home over the past week, but rebounded behind Leal and a pair of relievers.
Leal, the Athletics' 38th-round selection in 2019 from Louisiana Tech, required only 71 pitches, 54 strikes, to record his 18 outs. He allowed just two hits, both by Micael Ramírez: a double in the third and a single in the fifth, when Lake County scored its only run – unearned due to a fielding error committed by shortstop Euribiel Ángeles – and did not walk a batter.
In 126 2/3 innings now as a pro, Leal has recorded 148 strikeouts while walking only 13 batters, including two intentional walks.
Despite Leal's efforts, however, the game was tied at 1 after seven innings. Austin Beck led off the eighth against Lake County left-hander Raymond Burgos with an infield single. Harris followed, briefly showing bunt before rapping a grounder inside the third-base line toward the Lugnuts' bullpen. Beck raced all the way home without a throw to put the Lugnuts on top. Patrick McColl then singled Harris to third base, where he scored on a Joshwan Wright sacrifice fly.
Second baseman Wright played a significant role defensively as well, making a diving play on a Joe Naranjo grounder in the bottom of the eighth to help Trayson Kubo toss a perfect inning.
Kubo worked both the seventh and eighth innings in relief of Leal, notching three strikeouts, before Angello Infante delivered a 1-2-3 ninth for his third save.
Lake County finished the game with only three hits and one walk against the trio of Nuts hurlers. That strong pitching performance compensated for a Lugnuts lineup that collected nine hits and three walks, but went 1-for-12 with runners in scoring position and stranded 10.
Beck, Harris and McColl each collected two-hit games in the win.
The second game of the six-game series will see Lansing right-hander Joey Estes (7.00 ERA) face Captains northpaw Aaron Davenport (1.35 ERA) at 6:35 p.m. Wednesday. The Lugnuts play the Caps through Sunday before returning home for 12 games in 13 days played at Jackson® Field™ from May 3-15. For more information or to purchase tickets, visit lansinglugnuts.com or call (517) 485-4500.
# # #