Legends' Own Nick Pratto Named South Atlantic League All-Star Game MVP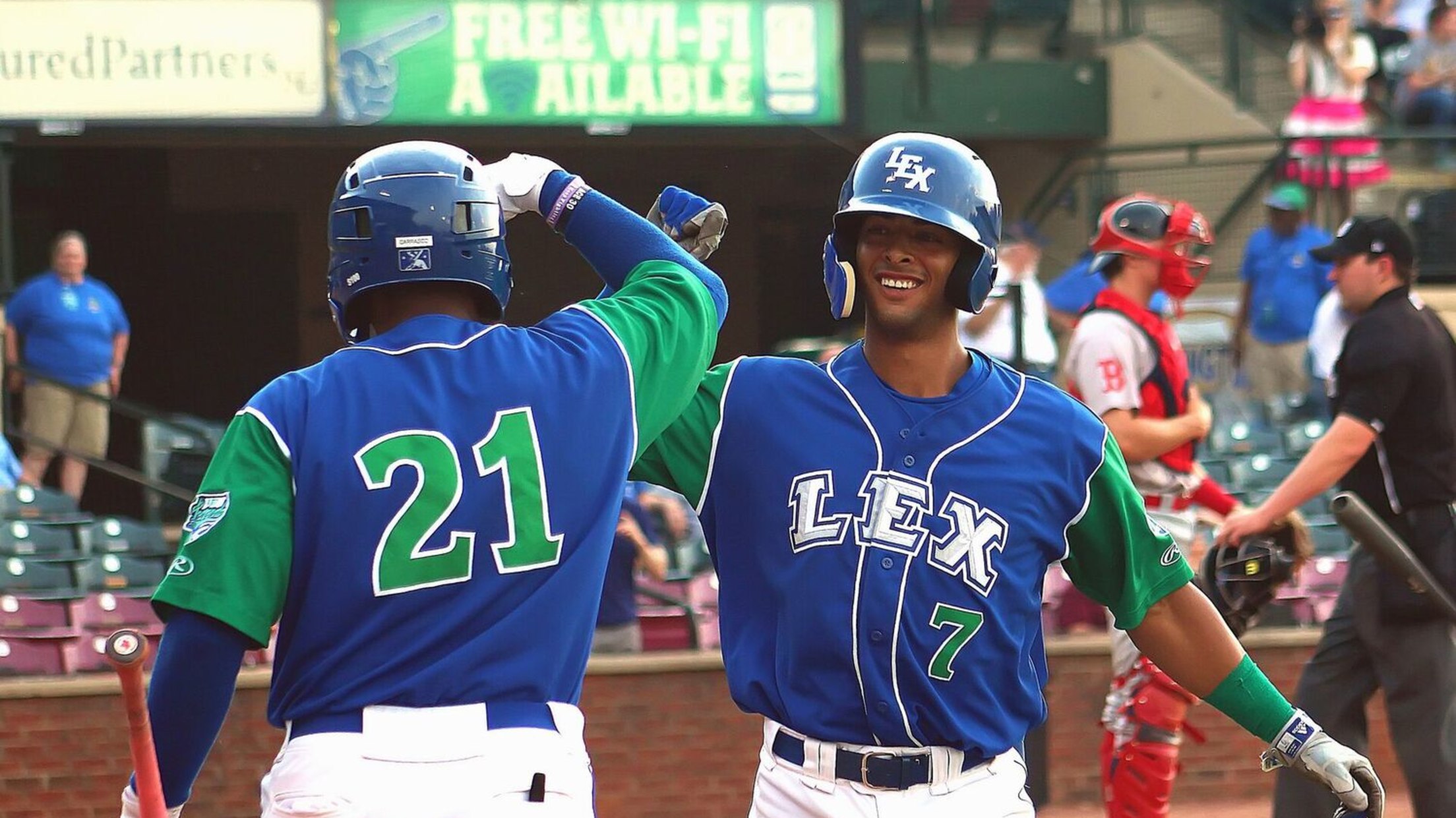 FIRST NATIONAL BANK FIELD (Greensboro, NC) - Four Lexington Legends participated in the 59th Annual South Atlantic All-Star Game on Tuesday night representing the Southern Division with Nick Pratto named as the MVP. Pratto, Seuly Matias, MJ Melendez and Sebastian Rivero combined to go 3-for-9 with 4 RBI, two runs
FIRST NATIONAL BANK FIELD (Greensboro, NC) - Four Lexington Legends participated in the 59th Annual South Atlantic All-Star Game on Tuesday night representing the Southern Division with Nick Pratto named as the MVP. Pratto, Seuly Matias, MJ Melendez and Sebastian Rivero combined to go 3-for-9 with 4 RBI, two runs and a home run. The South All-Stars beat the North 9-5.
Nick Pratto went 2-for-5 with 4 RBI and one run. Pratto recorded his first hit in the top of the third inning. He lined a two-run single to right field. Pratto then smashed a two-run homer to centerfield in the top of the fifth inning.
MJ Melendez went 1-for-2 with one run scored. He singled in the top of the third inning, then advanced to second on a fielding error. Sebastian Rivero caught the final three inning of the ballgame, but did not have a plate appearance. Seuly Matias went 0-for-2, and blasted 10 home runs in the Home Run Derby.
The Legends are back at Whitaker Bank Ballpark tomorrow, June 21 at 7:05 p.m. to face the Charleston RiverDogs.
The Legends, a Class A affiliate of the Kansas City Royals and member of the South Atlantic League, play all home games at Whitaker Bank Ballpark in Lexington, Kentucky. For ticket information, call (859) 422-7867 or visit LexingtonLegends.com.