Pioneer notes: Sowers not slowing down
Indiana product providing steady bat for playoff-bound Voyagers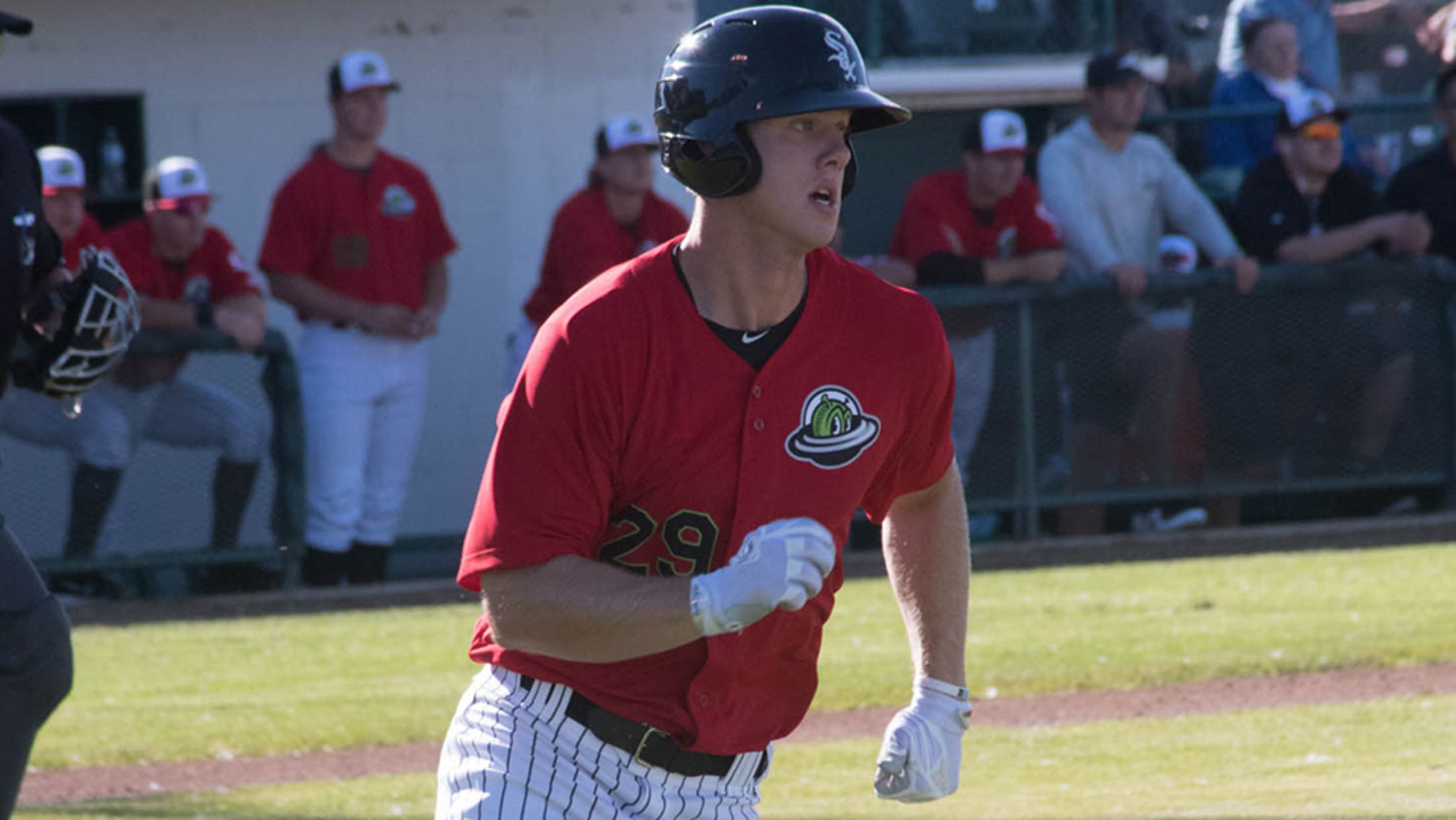 Logan Sowers is batting .318/.518/.929 with seven homers and 26 RBIs in 47 games for Great Falls. (Tianna Stevens)
Logan Sowers was on a loaded baseball team his senior year at Indiana, and for a time his first professional team looked every bit as stacked.These days, the 6-foot-5 right fielder is a welcome and familiar face on the Great Falls Voyagers. The parent Chicago White Sox promoted seven players
Logan Sowers was on a loaded baseball team his senior year at Indiana, and for a time his first professional team looked every bit as stacked.
These days, the 6-foot-5 right fielder is a welcome and familiar face on the Great Falls Voyagers. The parent Chicago White Sox promoted seven players from the club, which won the first-half title for the Pioneer League's Northern Division.
Now Sowers, a 28th-round pick in June's Draft, stands as the Voyagers' mainstay. His slash line of .318/.518/.929 shines on a team that saw leadoff hitter Ian Dawkins, third baseman Ramon Beltre and slugger Corey Zangari, among others, promoted to Class A Kannapolis over the past month.
"Playing every day, I think, actually has really helped me," said Sowers, who has seven homers and 26 RBIs. "It's brought consistency to my play. If you have a so-so game, it's awesome to be able to come out the next day and have another shot at it."
Sowers was a standout high school player in Royal Oak, Michigan, who drew interest from Major League teams, including the San Diego Padres. Though he warned scouts he intended to go to Indiana, the Padres still spent a just-in-case pick on him in the 31st round.
Surprised but undaunted, Sowers proceeded to start every game for Indiana for four years, compiling a .281 career average and 37 homers. The only down point in that span came after his junior year, when he was Draft-eligible but his phone didn't ring.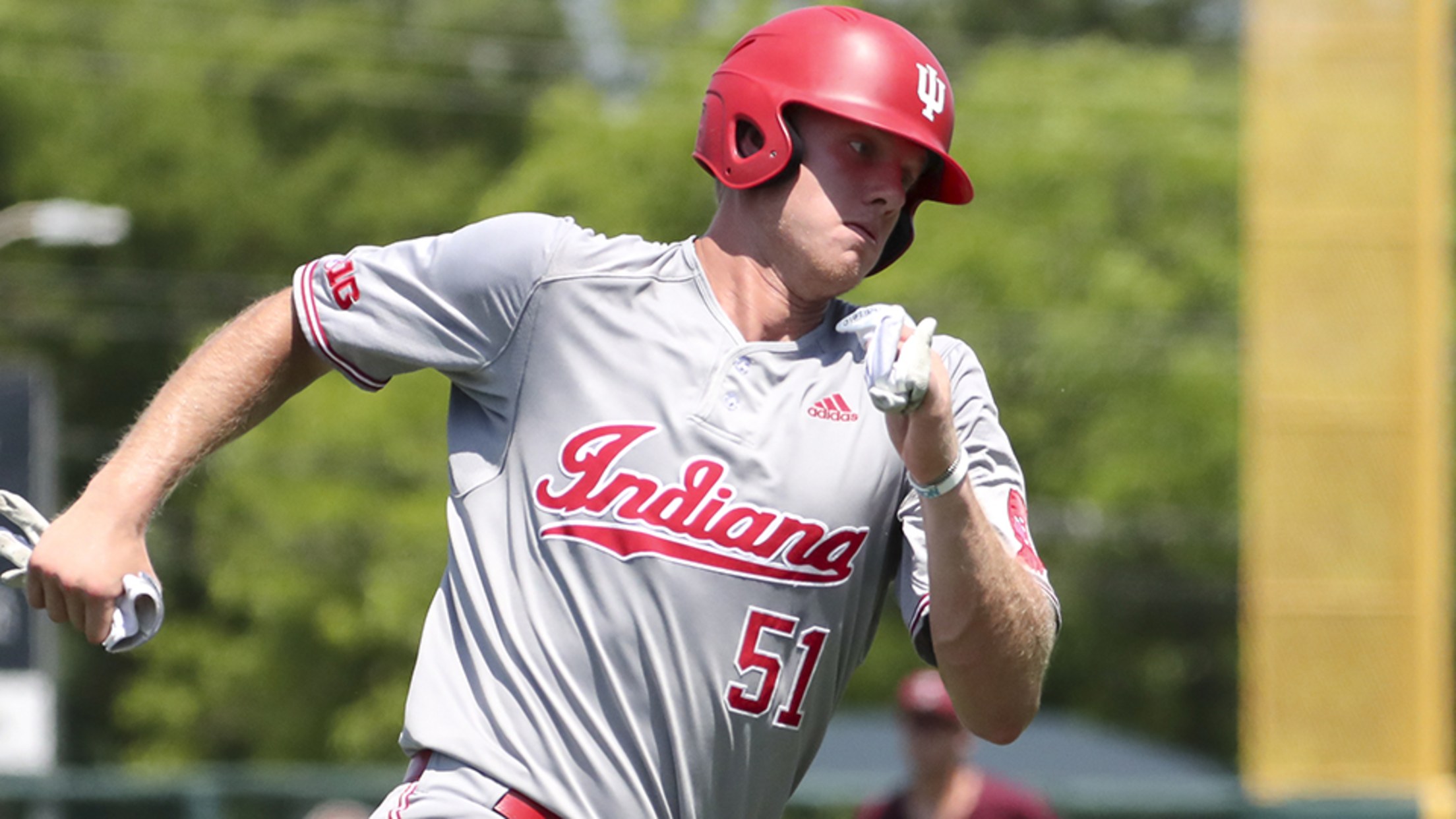 Sowers started every game during his four years at Indiana. (Craig Bisacre/Indiana Athletics)
"I didn't get a call," he said. "It really was a surprise. And it was tough for a little while, but then I got my head on straight and decided to go out have a good senior year, and try my luck after that."
This past spring he hit .299 with 10 homers, four coming in a nine-game stretch in May. Indiana made the NCAA tournament, though the Hoosiers didn't advance to the College World Series.
Sowers' squad included Great Falls pitcher Jonathan Stiever, who was taken by the White Sox in the fifth round of the Draft. Another Voyagers teammate, shortstop Micah Coffey, played for Big Ten foe Michigan.
For a while it all clicked -- Great Falls had a seven-game winning streak early and won 11 of 15 in July. The Voyagers are 3-15 since.
There's only so much Sowers can do besides lace them up and head out to right field, though he has been called on to play center a few times. The wins haven't piled up like they did in the spring.
"The team played really well, and I played well," Sowers said. "Thankfully the White Sox gave me another chance to keep playing."

In brief
Short but sweet:
The White Sox have Jonathan Stiever, Sowers' teammate at Indiana, on an innings restriction with the Voyagers. None of the right-hander's starts have gone more than three frames, but he's managed 31 strikeouts in 21 innings. He is 0-1 with a 4.29 ERA.
Picked late, but fierce:
A pair of 35th-round 2017 Draft picks are lighting up the offensive columns of the Pioneer League. Missoula catcher
Zachery Almond
(D-backs) is tied for the league lead in homers with nine and is hitting .350, good for third. Idaho Falls first baseman
Reed Rohlman
(Royals) leads the circuit with 51 RBIs. He's hitting .324 with five homers.
Fritz Neighbor is a contributor to MiLB.com.