Long Ball Lifts Braves over Barons
Franco, Walker homer to give Mississippi fourth-straight win over Birmingham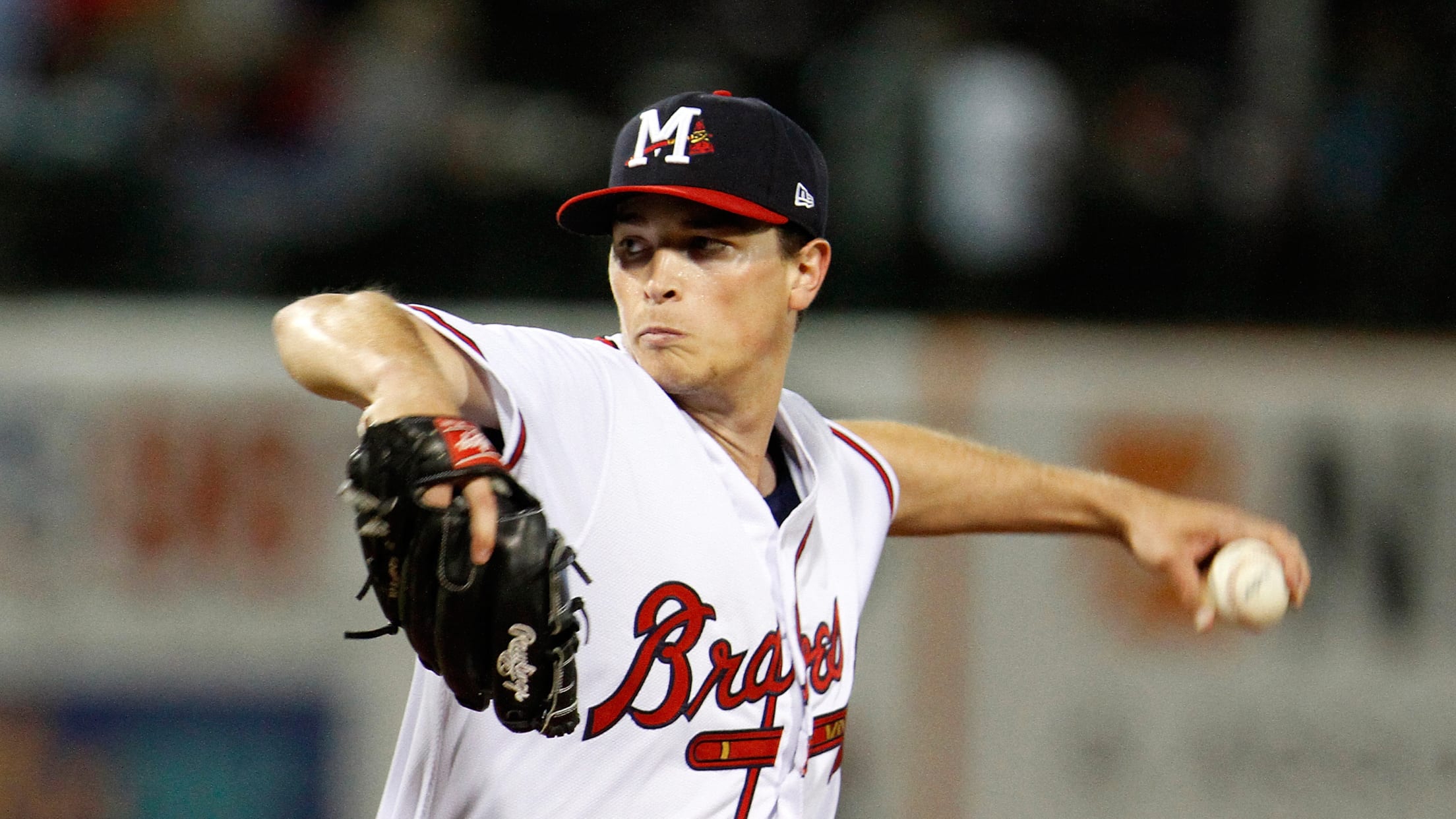 BIRMINGHAM, AL -- The Mississippi Braves got great pitching from Max Fried and Michael Mader along with home runs from Carlos Franco and Adam Brett Walker to win their fourth game in a row against the Birmingham Barons by a score of 5-3 Saturday night at Regions Field.Mississippi (15-14) wasted no
BIRMINGHAM, AL -- The Mississippi Braves got great pitching from Max Fried and Michael Mader along with home runs from Carlos Franco and Adam Brett Walker to win their fourth game in a row against the Birmingham Barons by a score of 5-3 Saturday night at Regions Field.
Mississippi (15-14) wasted no time getting on the scoreboard in game four of the series, putting up two runs in the top of the first. Luis Valenzuela lifted a one out single to right field. Then with two outs, Franco hit his fifth home run of the season, a towering fly ball onto the concourse level above the Barons (10-19) bullpen in right-center, giving the Braves a 2-0 lead.
The Barons got to Fried in the fourth with back-to-back singles from Trey Michalczewski and Nick Basto. Fried recorded a strikeout and a ground out before Hunter Jones hit his third home run of the season over the Braves bullpen to give Birmingham a 3-2 lead after four.
The Braves regained the lead via a three-run homer from Walker in the top of the seventh. Joey Meneses led off the inning with a single, and Jared James followed with a double to deep left-center, putting runners at second and third. Walker then hit the bomb into the Braves bullpen to put Mississippi back out front 5-3.
Braves catcher Sal Giardina saw his first action of the season since being activated off the disabled list, going 3-for-3 at the plate along with a stolen base. Giardina also threw out a runner attempting to steal second to end the second inning.
Fried (2-3) recorded another quality start for Mississippi, pitching six and one-third innings. He gave up three earned runs on six hits, one walk and 10 strikeouts. Michael Mader (S, 1) relieved Fried with one out in the seventh and picked up his first save of the season, going two and two-thirds innings and allowing no hits or runs on three walks and two strikeouts.
Mississippi sends RHP Mike Soroka (2-2, 3.42) to the hill Sunday to face RHP Thaddius Lowry (1-1, 6.41) for Birmingham as the Braves try to sweep the Barons. First pitch is at 3:00 PM (CT).
Mississippi (15-14) 5R 10H 1E
Birmingham (10-19) 3R 6H 0E
Win: Max Fried (2-3, 5.79)
Loss: Spencer Adams (1-5, 3.65)
Save: Michael Mader (1)
Attendance: 7,768
Time: 2:40