Lookouts score late, take series finale 3-1
Two-run eighth leads Lookouts past Braves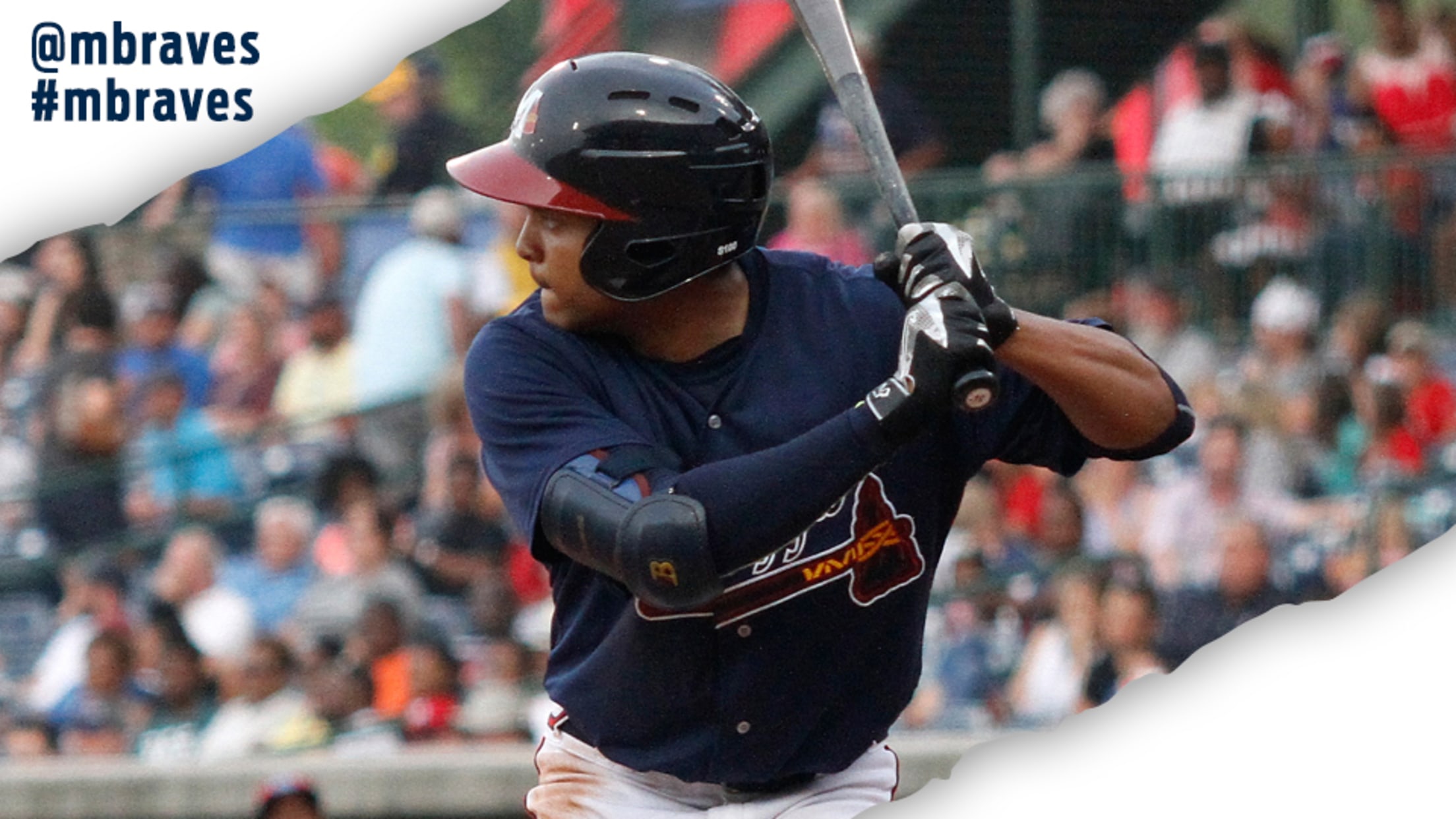 CHATTANOOGA, TN -- The Chattanooga Lookouts plated two runs in the bottom of the eighth, breaking a tied game and ultimately claiming a 3-1 victory in Friday evening's series finale at AT&T Field. The M-Braves now travel to Pensacola for a five-game set against the Blue Wahoos.Mississippi (18-40, 52-76) scored
CHATTANOOGA, TN -- The Chattanooga Lookouts plated two runs in the bottom of the eighth, breaking a tied game and ultimately claiming a 3-1 victory in Friday evening's series finale at AT&T Field. The M-Braves now travel to Pensacola for a five-game set against the Blue Wahoos.
Mississippi (18-40, 52-76) scored one run on seven hits but made two errors in the field. Chattanooga (42-18, 84-46) plated three runs on nine hits. Jared James led the Braves offensively, going 4-for-4 at the plate. Travis Demeritte added a 2-for-4 performance.
Mississippi took a 1-0 lead in the second. Demerrite doubled and took third on a wild pitch. After a walk to Keith Curcio put runners at the corners with one out, Joe Odom grounded out to third, allowing Demeritte to score on the play.
Brian Olson and Nick Gordon both reached on errors to start the bottom of the fifth. Edgar Corcino drew a walk to load the bases with one out before LaMonte Wade Jr delivered a sacrifice fly to center field, tying the game at 1-1.
Wade singled to start the eighth for Chattanooga. After a pitching change, Jonathan Rodriguez singled and Andy Wilkins walked to load the bases with one out. T.J. White then delivered a RBI-single to left, putting the Lookouts ahead 2-1. Rodriguez was cut down at the plate on the play, but Max Murphy followed with a double to left, plating Wilkins to make it 3-1.
Neither starter factored in the decision. Wes Parsons held Chattanooga to one unearned run on just four hits and two walks in six innings of work for the M-Braves. He struck out five. Ryan Eades started and worked four frames for the Lookouts. He allowed one earned run on four hits and two walks while striking out three.
Michael Mader (5-5) tossed an inning and a third in relief and took the loss. He surrendered one earned run on two hits. Danny Reynolds worked two-thirds of an inning, giving up a run on three hits and a walk to wrap up the eighth frame.
For the Lookouts, Alex Muren (2-0) picked up the win. He tossed two innings, giving up just one hit while fanning two batters. Gabriel Moye (S, 23) came on in the ninth to notch the save. The Braves threatened by putting two runners on base but a twin-killing ended the game.
The M-Braves continue a 10-game road trip with a five-game series at Pensacola Saturday through Wednesday. In game one of the series Saturday evening, M-Braves LHP Kolby Allard (6-11, 3.51) toes the rubber against Blue Wahoos RHP Deck McGuire (9-8, 2.63). First pitch is scheduled for 6:35 PM.
Mississippi (18-40, 52-76): 1 R 7 H 2 E
Chattanooga (42-18, 84-46): 3 R 9 H 0 E
W: Alex Muren (2-0)
L: Michael Mader (5-5)
S: Gabriel Moye (23)
Time: 2:33
Attendance: 4,912