Loons blank Lugs in finale, 5-0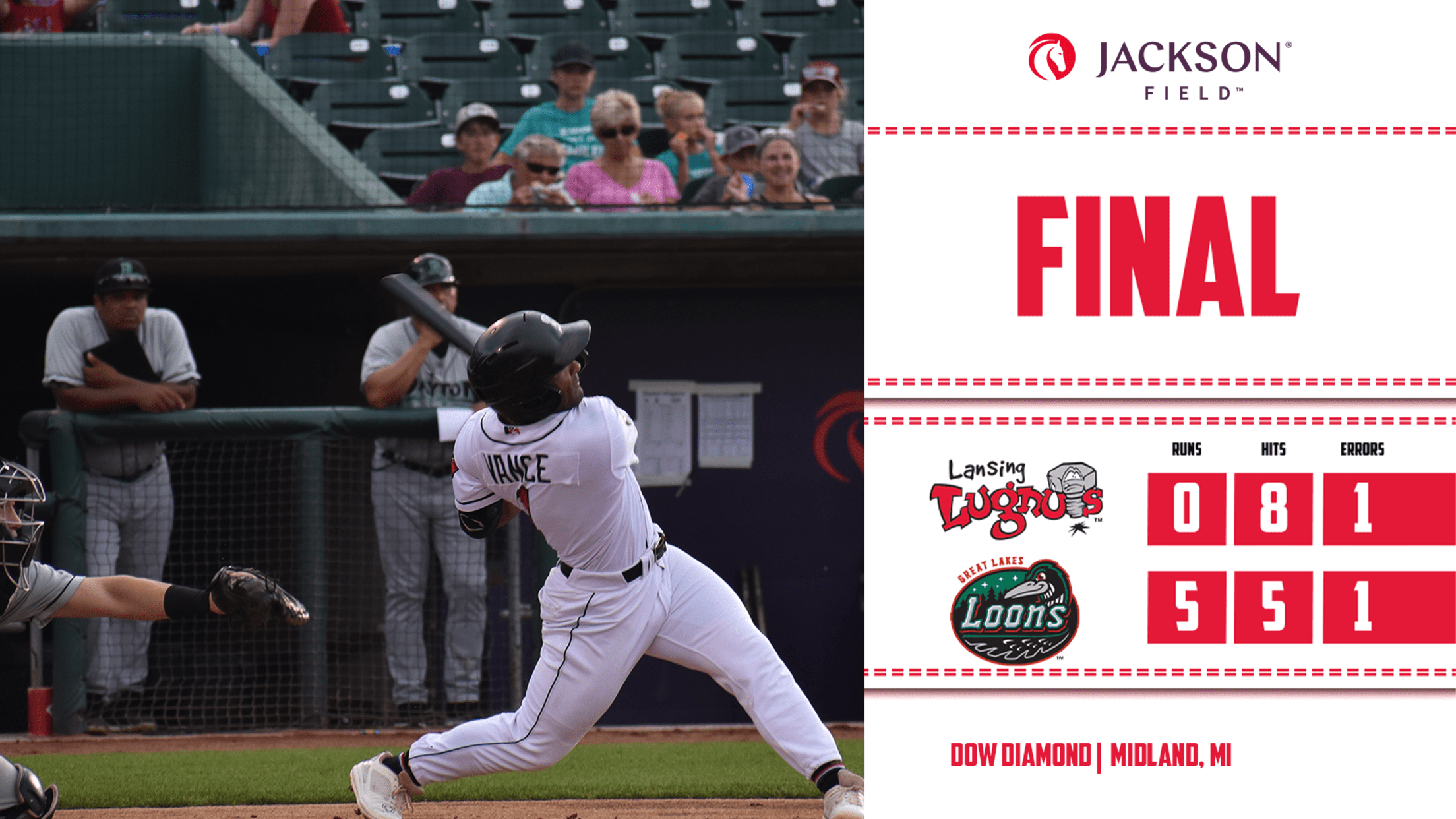 MIDLAND, Mich. – Cobie Vance went 4-for-5, but the Lansing Lugnuts (45-51) were shut out by six Great Lakes Loons (51-45) pitchers, 5-0, on Sunday afternoon at Dow Diamond. The Loons won four of six in the series and 13 of 24 in the completed season series. Only once –
MIDLAND, Mich. – Cobie Vance went 4-for-5, but the Lansing Lugnuts (45-51) were shut out by six Great Lakes Loons (51-45) pitchers, 5-0, on Sunday afternoon at Dow Diamond.
The Loons won four of six in the series and 13 of 24 in the completed season series.
Only once – in the second inning – were the Lugnuts set down 1-2-3. Quite the contrary: the Nuts collected eight hits and five walks but stranded 13 runners on base while going 0-for-14 with runners in scoring position.
Loons lefty Alec Gamboa tossed the first two innings, José Rodulfo handled the third and fourth innings, José Hernández pitched the fifth, Michigan State's Mike Mokma pitched two outs into the seventh, Kevin Malisheski pitched 1 1/3 through the eighth, and Julian Smith worked the ninth in an eight-hit shutout for the Loons.
Lansing shortstop Vance led the effort in defeat with three singles and a ninth-inning double, while third baseman Brett Harris singled, walked and stole two bases.
The Loons countered with solo tallies in the second, fourth, fifth, sixth and seventh innings, though the league's top homer-hitting offense was kept in the ballpark for the first time in the series.
Lansing starter Reid Birlingmair allowed two runs on two hits and four walks in four innings, striking out three. José Mora struck out two in the next 1 1/3, allowing two runs (one earned) on a hit and three walks. Brock Whittlesey followed with four strikeouts in 1 2/3, giving up one run, before Garrett Acton struck out one in a perfect eighth.
After an off day on Monday, the Lugnuts welcome the West Michigan Whitecaps to Jackson® Field™ from Tuesday, August 24, through Sunday, August 29. To purchase tickets, visit lansinglugnuts.com or call (517) 485-4500.
# # #