Loons Pitching Carves Up Victory in Low Scoring Affair
Emmet Sheehan 10 strikeouts in five innings; Great Lakes scores two runs on 11 hits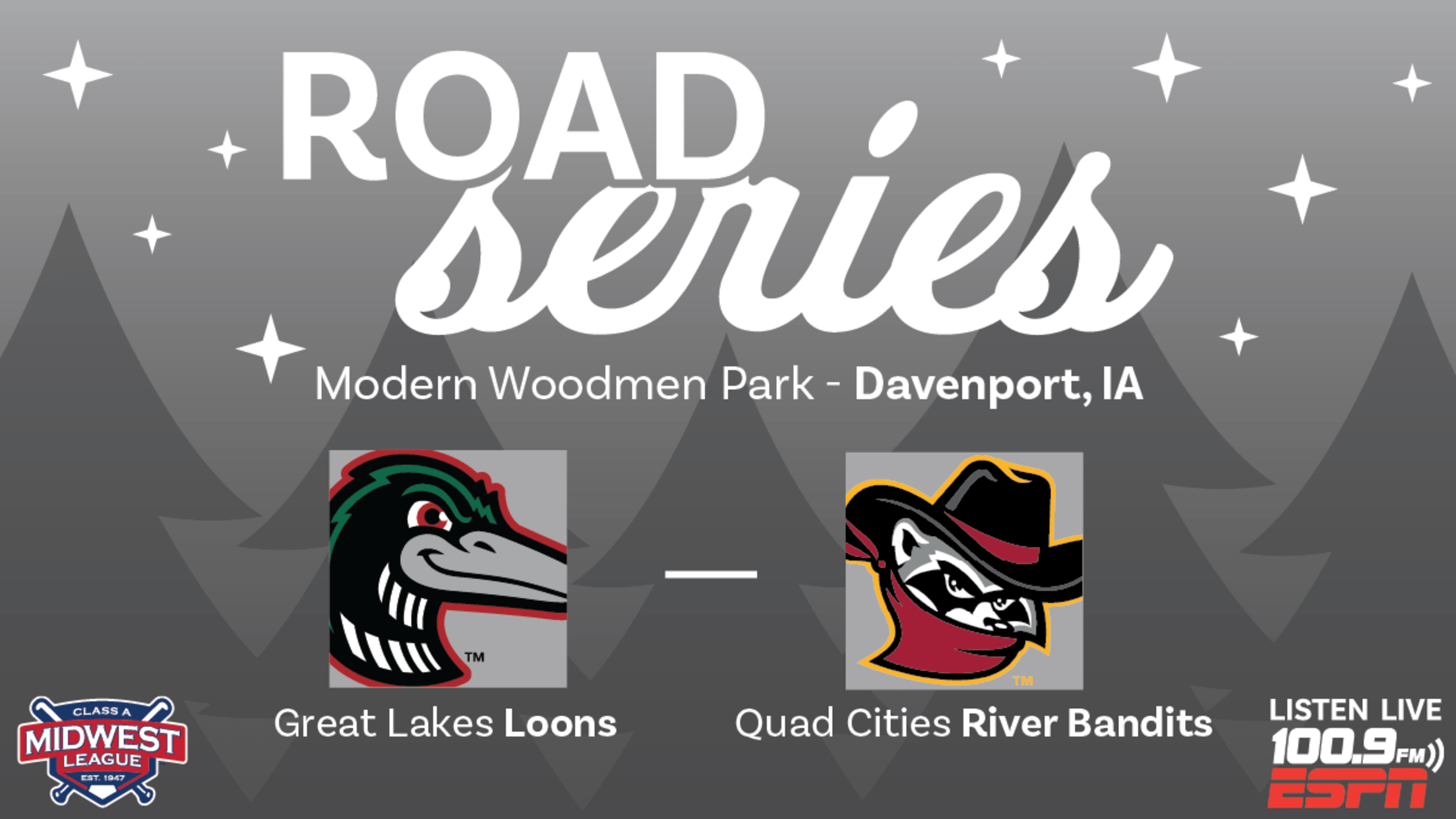 The Great Lakes Loons squeaked out a victory Thursday night in Davenport, Iowa as they won 2-1. It was their second straight one-run victory in as many games against the Quad Cities River Bandits at Modern Woodmen Park. Great Lakes (52-32) tallied 11 hits, but left 12 runners on base
The Great Lakes Loons squeaked out a victory Thursday night in Davenport, Iowa as they won 2-1. It was their second straight one-run victory in as many games against the Quad Cities River Bandits at Modern Woodmen Park.
Great Lakes (52-32) tallied 11 hits, but left 12 runners on base and went 3-of-13 with runners in scoring position. The Loons pitching staff was their saving grace as they struck out 12 River Bandits and only allowed one run on four hits. Quad Cities (31-53) couldn't figure out Emmet Sheehan (W, 5-2) late in the game and have dropped their third straight to Great Lakes.
The Loons, High-A affiliate of the Los Angeles Dodgers, put runners on in every single inning of the ball game, but could only score a single run in the second and sixth inning. The scoring started with Harold Restituyo as he drove in Sauryn Lao with an RBI single. The River Bandits, High-A affiliate of the Kansas City Royals, tied it up in their half of the second with an RBI single by Cam Williams. That was the only run allowed by Great Lakes and it was against Loons starter Carlos Duran (0-1). Duran pitched three innings allowing two hits, a walk, and struck out one batter. Aldry Acosta made his first appearance for Great Lakes since April. He pitched one scoreless inning and struck out one.
Great Lakes mustered up five hits and two walks against River Bandits starter Rito Lugo (0-1), but could only score the lone run in the second. Christian Cosby (L, 0-2) relieved Lugo in the fifth and gave up the last remaining run of the game. Restituyo singled and eventually advanced to third base before Jorbit Vivas stepped up with two outs. Vivas grounded a ball into right field scoring Restituyo and gave the Loons a 2-1 lead.
Sheehan took the mound in the fifth and pitched five scoreless innings. He struck out 10 batters and allowed two hits but stranded them both. The 10 strikeouts is a career high for Sheehan in his two years of professional baseball.
The Loons stranded double-digit runners on base for the third time this series and hit only one extra base hit for the second game in a row. 18 of the last 20 hits by Great Lakes have all been singles. Imanol Vargas was a bright spot for the Loons finishing 2-for-2 with a single, a double, a walk, and a hit-by-pitch. Great Lakes was hit by a pitch twice in Thursday's game and have now been hit 84 times in 84 games. Restituyo was 2-for-4 in the game and tallied his first RBI and run scored as a Loon. He is now 3-for-7 in his first two games in Great Lakes.
The Loons and River Bandits do it again Friday night as the series and the road trip roll on. Great Lakes is slated to throw right-hander Nick Nastrini (2-2) and he will face Quad Cities left-handed starter Rylan Kaufman (1-4). First pitch is set for 7:30 p.m. EST from Modern Woodmen Park. The Loons On-Deck Circle, driven by Garber Chevrolet Midland starts at 7:15 on ESPN 100.9-FM.
The Great Lakes Loons have been a Single-A partner of the Los Angeles Dodgers since the team's inception in 2007. Dow Diamond serves as the team's home and also houses the Michigan Baseball Foundation, a 501(c)(3) non-profit public charity, and ESPN 100.9-FM. For tickets or information about the Loons, call 989-837-BALL or visit Loons.com.