Loons plate seven late to beat Lugs, 8-3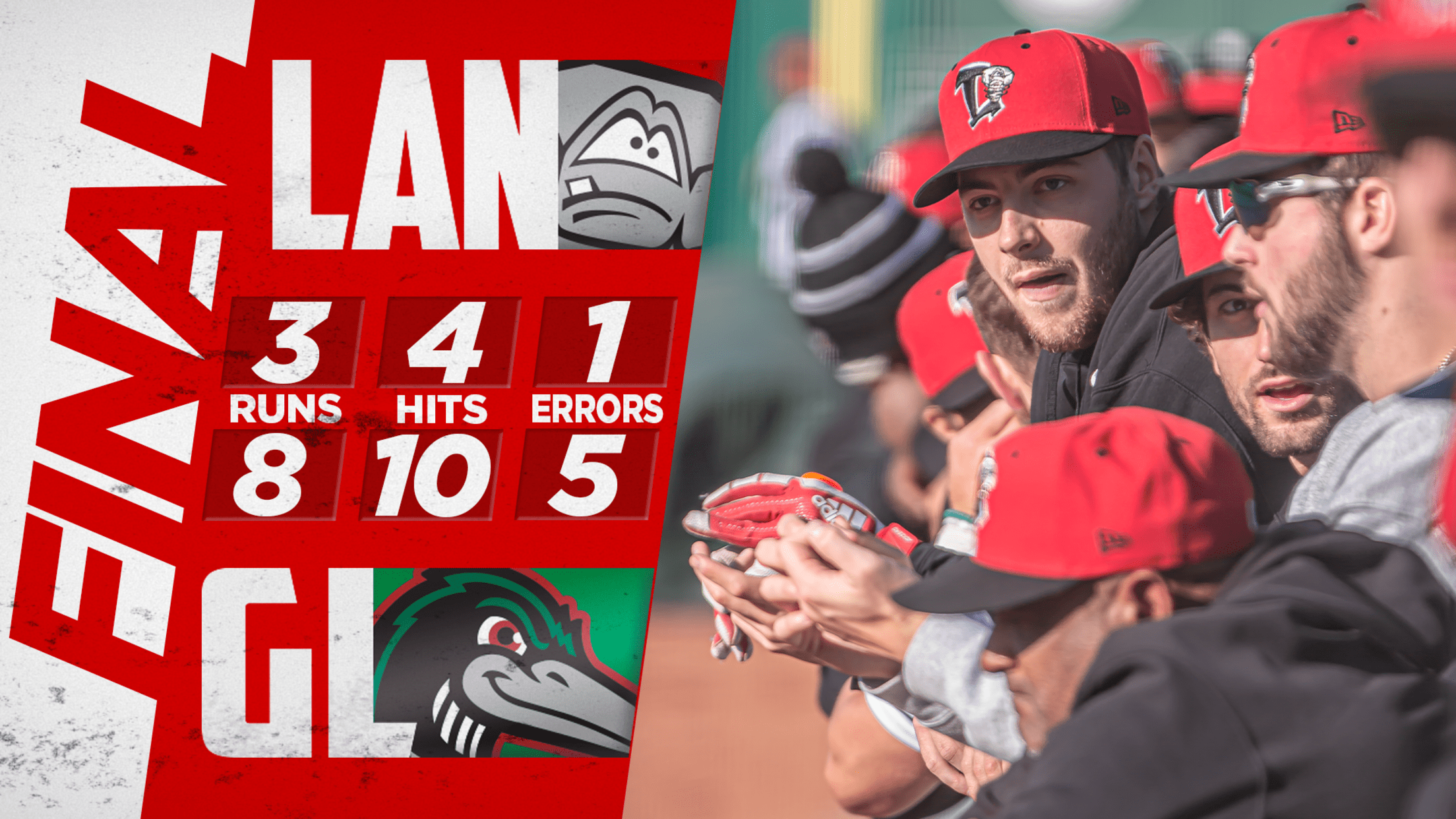 MIDLAND, Mich. – Trailing 3-1 entering the last of the seventh, the Great Lakes Loons (23-16) scored seven runs in their final two at-bats to defeat the Lansing Lugnuts (16-23), 8-3, on Sunday afternoon at Dow Diamond. The Loons, who won despite committing five errors, took four of six games
MIDLAND, Mich. – Trailing 3-1 entering the last of the seventh, the Great Lakes Loons (23-16) scored seven runs in their final two at-bats to defeat the Lansing Lugnuts (16-23), 8-3, on Sunday afternoon at Dow Diamond.
The Loons, who won despite committing five errors, took four of six games in the series.
On Saturday night, the Nuts broke a 1-1 tie with two runs in the seventh on their way to a 4-2 win. They did the same on Sunday, plating two runs in the top of the seventh against Loons closer José Hernández to take a 3-1 lead.
But, unlike Saturday, Great Lakes answered. Facing Joe DeMers in the bottom of the seventh, the Loons loaded the bases on two singles sandwiched around an HBP. Eddys Leonard drew a walk to draw the Loons within 3-2 and Jorbit Vivas followed with a go-ahead two-run double.
The Loons then put the game away with four runs in the eighth against Daniel Martinez, including a two-run Jonny DeLuca home run.
Hogan Harris came off the Injured List to start for Lansing, setting down the first five batters. With two outs in the second, however, Leonel Valera reached on a throwing error by third baseman Marty Bechina. Imanol Vargas walked and Edwin Mateo delivered the game's first run with an RBI single to center. After a walk to Max Hewitt, Harris was relieved by Stevie Emanuels, who ended the inning with a strikeout of DeLuca.That began a stellar stint for Emanuels, who struck out six in 4 1/3 scoreless innings, limiting the Loons to two singles, two walks and one HBP.
The Lugnuts finished the game with four hits: doubles from Tyler Soderstrom and Brayan Buelvas and singles from Drew Swift and Bechina.
After a day off on Monday for travel, the Nuts continue their 12-game road trip with the opener of a six-game series at Beloit against the Sky Carp. The Tuesday opener is set for 7:35 p.m. Eastern, 6:35 p.m. local time.
The next home game in Michigan's state capital arrives May 31, when the Nuts welcome in the Cedar Rapids Kernels. For more information or to purchase tickets, visit lansinglugnuts.com or call (517) 485-4500.
# # #