Loons ride early Ward homers to 9-3 win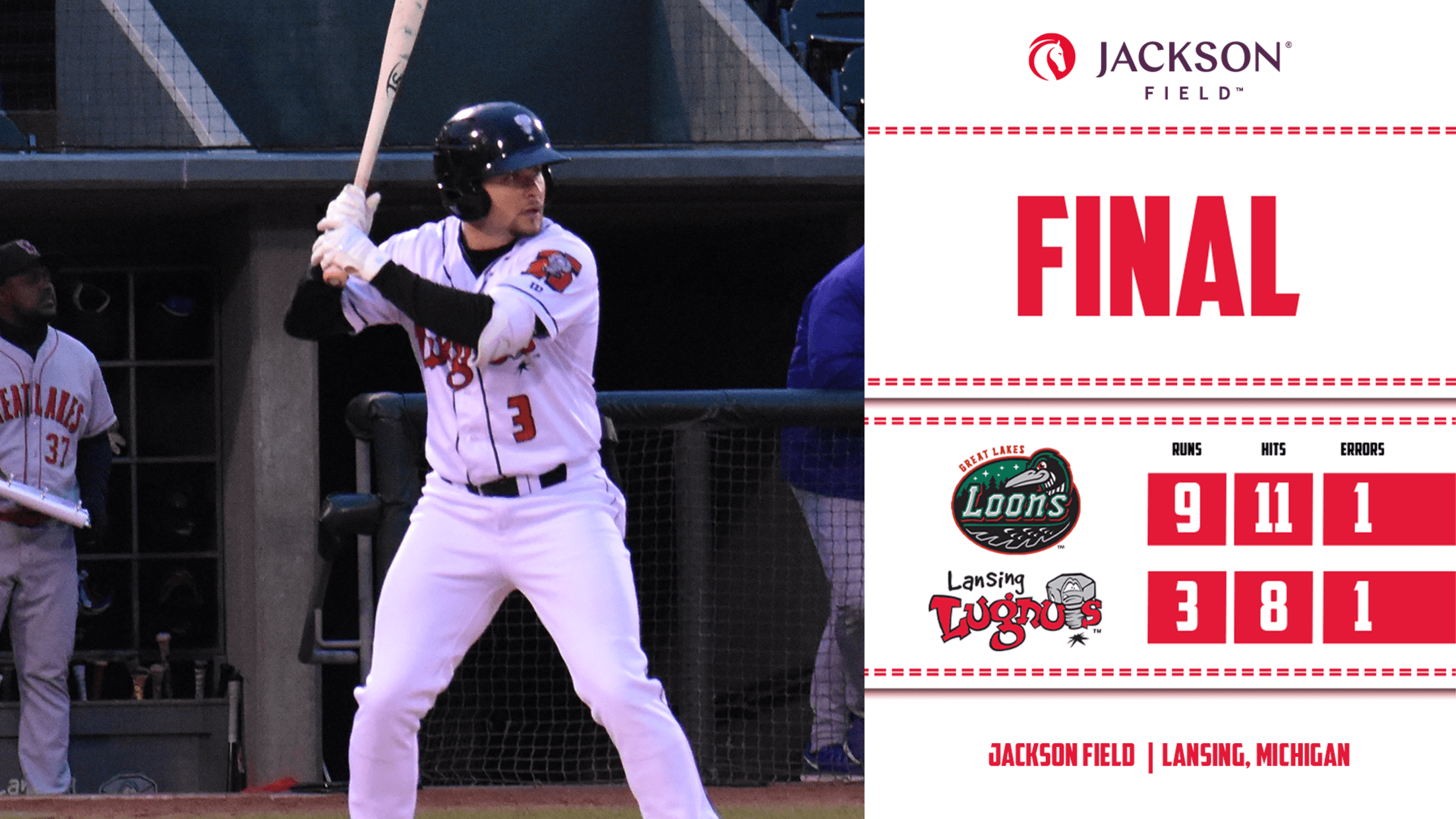 LANSING, Mich. – Ryan Ward belted three-run homers in each of the first two innings, and the Great Lakes Loons (20-20) cruised to a 9-3 victory over the Lansing Lugnuts (19-21) on Friday night at Jackson® Field™. Left fielder Shane Selman went 2-for-4 with a two-run double in the loss
LANSING, Mich. – Ryan Ward belted three-run homers in each of the first two innings, and the Great Lakes Loons (20-20) cruised to a 9-3 victory over the Lansing Lugnuts (19-21) on Friday night at Jackson® Field™.
Left fielder Shane Selman went 2-for-4 with a two-run double in the loss for the Lugnuts, who have split the first four games of the six-game series with Great Lakes.
Lansing starter Reid Birlingmair gave up seven runs in three innings, with his troubles nearly entirely chalked up to the Loons' top three hitters.
In the first inning, James Outman singled, Andy Pages walked and Ward followed with a no-doubt shot to right. Zac Ching added an RBI groundout four batters later to cap a four-run rally.
An inning later, Outman was hit by a pitch, Pages singled and Ward repeated his feat, sending a long fly off the top of the wall in right-center.
Brandon Withers relieved Birlingmair and pitched the fourth and fifth innings, allowing a run on a hit and two walks while striking out three.
Shohei Tomioka handled the final four frames, setting down 11 of the first 12 batters he faced before allowing three straight two-out hits and a run in the ninth. Tomioka finished with seven strikeouts.
A silver lining in the loss: Lugnuts center fielder Michael Guldberg made his first start since May 29, going 1-for-2 with a double and a run-saving diving catch in the third inning.
Lugnuts catcher Drew Millas finished 0-for-4, ending his on-base streak at 19 games.
On Saturday at 7:05 p.m., the Lugnuts will honor the 1895-1898 Page Fence Giants, wearing the Giants' 1895 black-and-burgundy uniforms on the night that the dominant Adrian-based traveling Black baseball team is inducted into the Michigan Baseball Hall of Fame. The uniforms will be auctioned off during and after the game to benefit the Hamtramck Stadium restoration project. The starting matchup will feature Nuts right-hander Colin Peluse (5.40 ERA) against Loons right-hander Clayton Beeter (6.52). LAFCU Fireworks will follow the game. To purchase tickets, visit lansinglugnuts.com or call (517) 485-4500.
# # #