Loons shade Lugnuts in opener, 2-1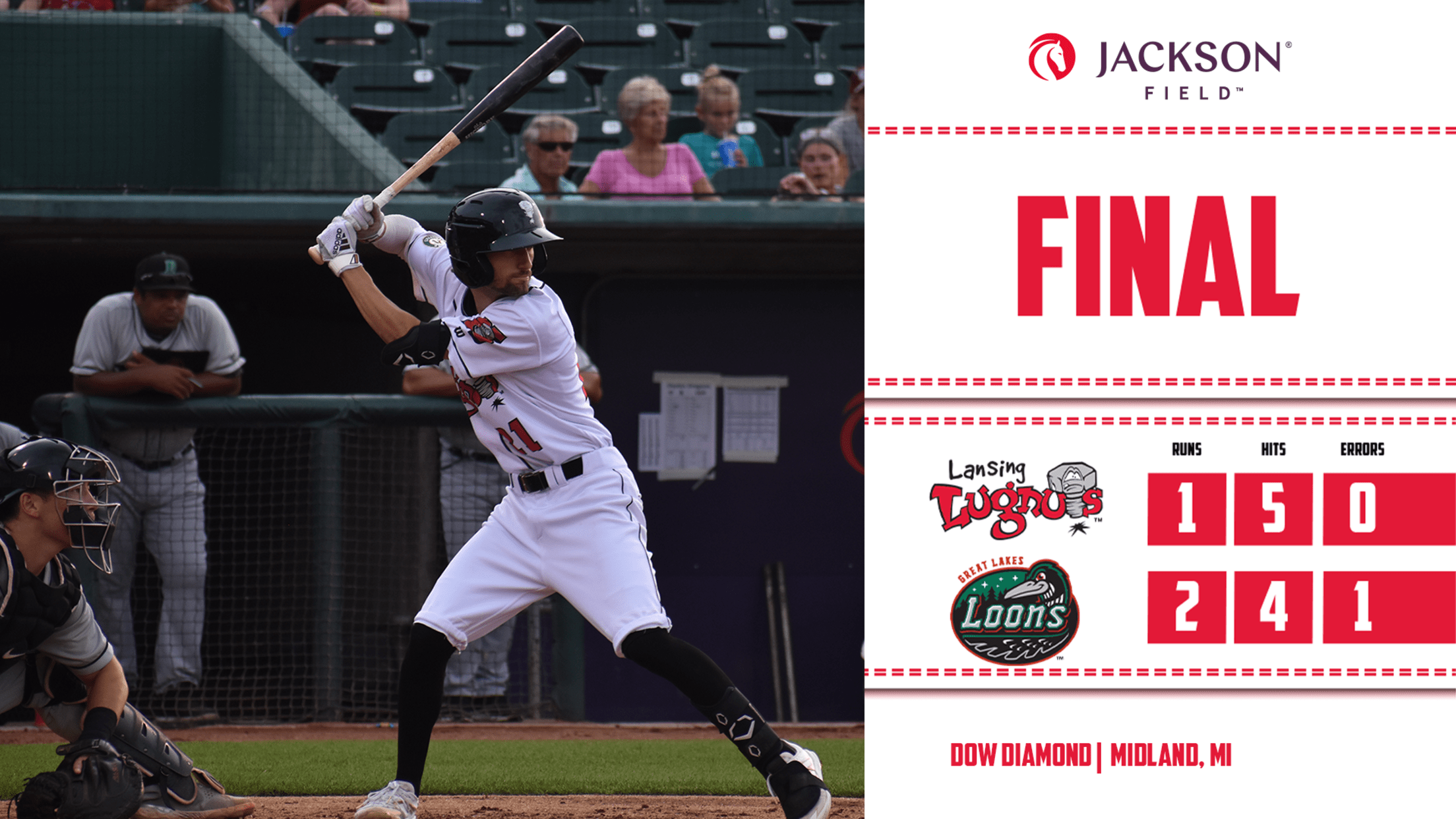 MIDLAND, Mich. – The Great Lakes Loons (48-43) led off the first and second innings with solo home runs, and that proved enough to edge the Lansing Lugnuts (43-48), 2-1, in the opener of a six-game series on Tuesday night at Dow Diamond. The game sped by in (anomalous for
MIDLAND, Mich. – The Great Lakes Loons (48-43) led off the first and second innings with solo home runs, and that proved enough to edge the Lansing Lugnuts (43-48), 2-1, in the opener of a six-game series on Tuesday night at Dow Diamond.
The game sped by in (anomalous for 2021) a brisk two hours, 29 minutes.
Ryan Ward hit Reid Birlingmair's first pitch out to left-center, a 393-foot home run, to give Great Lakes an immediate 1-0 lead in the first inning.
One inning later, Brandon Lewis capped a nine-pitch at-bat with a 424-foot drive to left, and the Loons led 2-0.
Birlingmair pitched well otherwise in his team-leading 16th start, striking out five while allowing three total hits and two walks. Brandon Withers followed with two scoreless innings and Brock Whittlesey posted a perfect eighth, each striking out one batter.
But the Lugnuts were unable to overcome the deficit, scoring their only run in the fifth on a single by shortstop Drew Swift, a pair of stolen bases, and a two-out RBI single by left fielder Cobie Vance.
Swift finished with a single, a walk and three steals, and Vance went 2-for-4 with two singles and a stolen bases, but the Lugnuts only notched five hits in total, all singles, against Alec Gamboa (two innings), Cole Percival (four innings), Aldry Acosta (two innings) and Melvin Jiménez (one inning).
Catcher William Simoneit was hitless in four at-bats, halting his 17-game on-base streak.
The Lugnuts and Loons play the second game in their six-game at 7:05 p.m. Wednesday, with Lansing right-hander Colin Peluse (3.87 ERA) facing Great Lakes right-hander Jesús Vargas (4.40 ERA). For more information, visit lansinglugnuts.com or call (517) 485-4500.
# # #