Los Chicharrones Drop Another One-Run Game
Columbia swept by Myrtle Beach, losing four games by one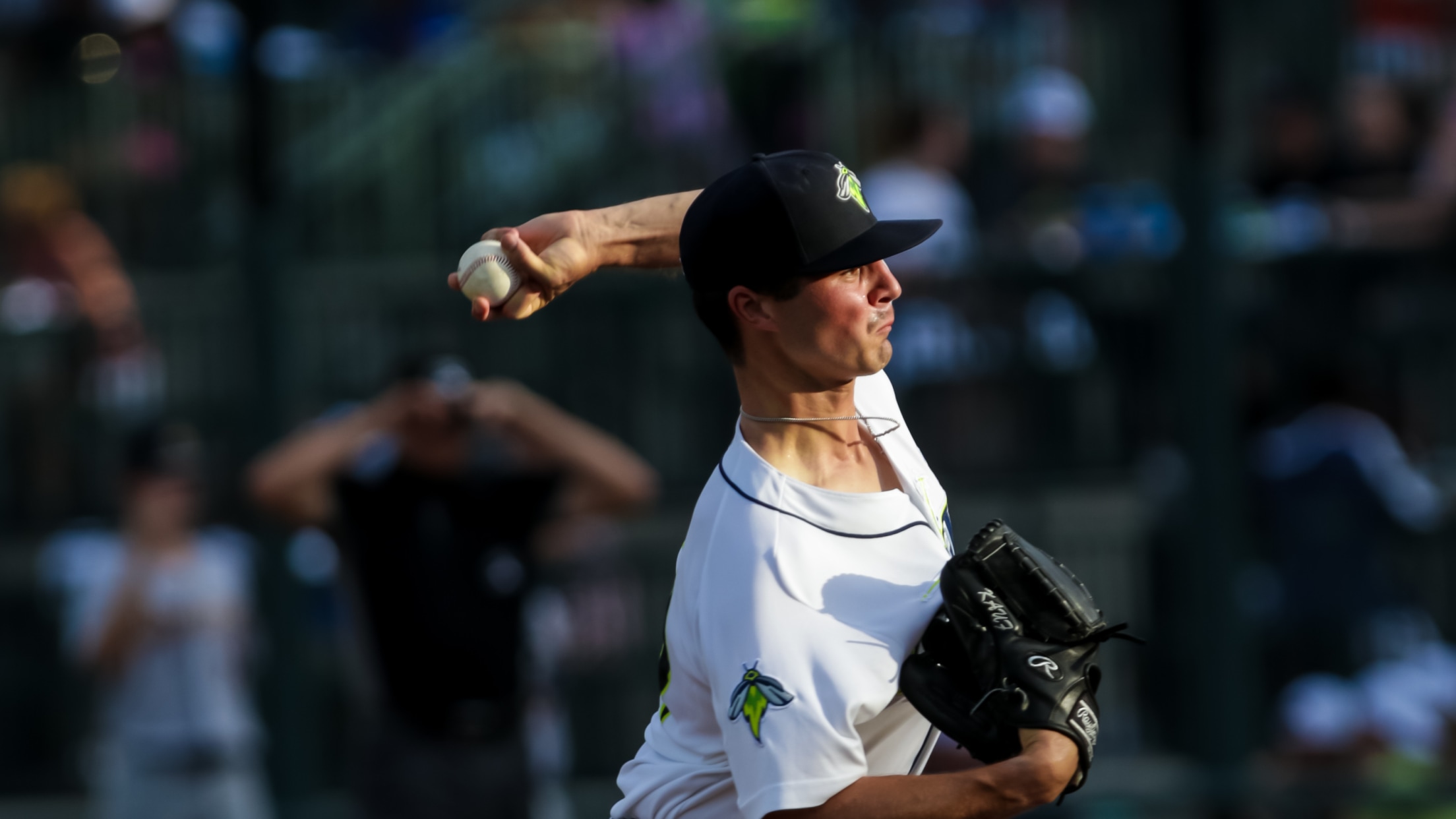 COLUMBIA, SC – It was a classic pitcher's duel between Los Chicharrones de Columbia and Los Pelicanos de Myrtle Beach to close out Copa Weekend at Segra Park, with Columbia falling 2-1 Sunday night. The winning run scored in the top of the ninth. Pable Aliendo drew a one-out walk
COLUMBIA, SC – It was a classic pitcher's duel between Los Chicharrones de Columbia and Los Pelicanos de Myrtle Beach to close out Copa Weekend at Segra Park, with Columbia falling 2-1 Sunday night.
The winning run scored in the top of the ninth. Pable Aliendo drew a one-out walk that ended up hurting reliever Walter Pennington (L, 3-3). After a single from Yohendrick Pinango moved the backstop to third, Jacob Wetzel sliced a two-out single into left field to score the go-ahead run for the visiting team to secure the series sweep.
Rylan Kaufman had an incredible night on the bump. The southpaw secured seven strikeouts, the second most for his career, in a six inning outing where he allowed just one run to score.
Columbia opened the scoring in the bottom of the third. Diego Hernandez drew a walk with one out in the inning before advancing to second on a balk from Pelicans starter Daniel Palencia and stealing third, all with Tyler Tolbert at the plate. The left fielder then dribbled a ball up the third baseline and hustled out an infield single that scored Hernandez to give the Fireflies a 1-0 lead.
The lead went away with one swing of the bat. In the fifth, Wetzel launched his fifth homer of the season to the Bojangles Berm in left-center field to tie the game 1-1.
Kale Emshoff kept his hot streak going. With a single in the sixth, Emshoff increased his hitting streak to six games, tying his season high. The Texas-native is 13-23 (.565) during that stretch with a pair of homers and four RBI.
Following the off-day Monday, the Fireflies will stay home and do battle with the Fayetteville Woodpeckers. It is the first time Columbia and Fayetteville will meet. Both teams have yet to announce their starting pitcher. Tuesday will be a Miller Lite $2 Tuesday where fans can purchase hot dogs, popcorn, fountain sodas and 12 oz cans of Miller Lite for only $2. Tickets are available at FirefliesTickets.com.