Lowriders de Fresno drive past Caballos de Stockton 6-4 Friday night
Jake Snider blasts 1st homer of season; Jordy Vargas: 5.0 IP, 1 ER, 7 K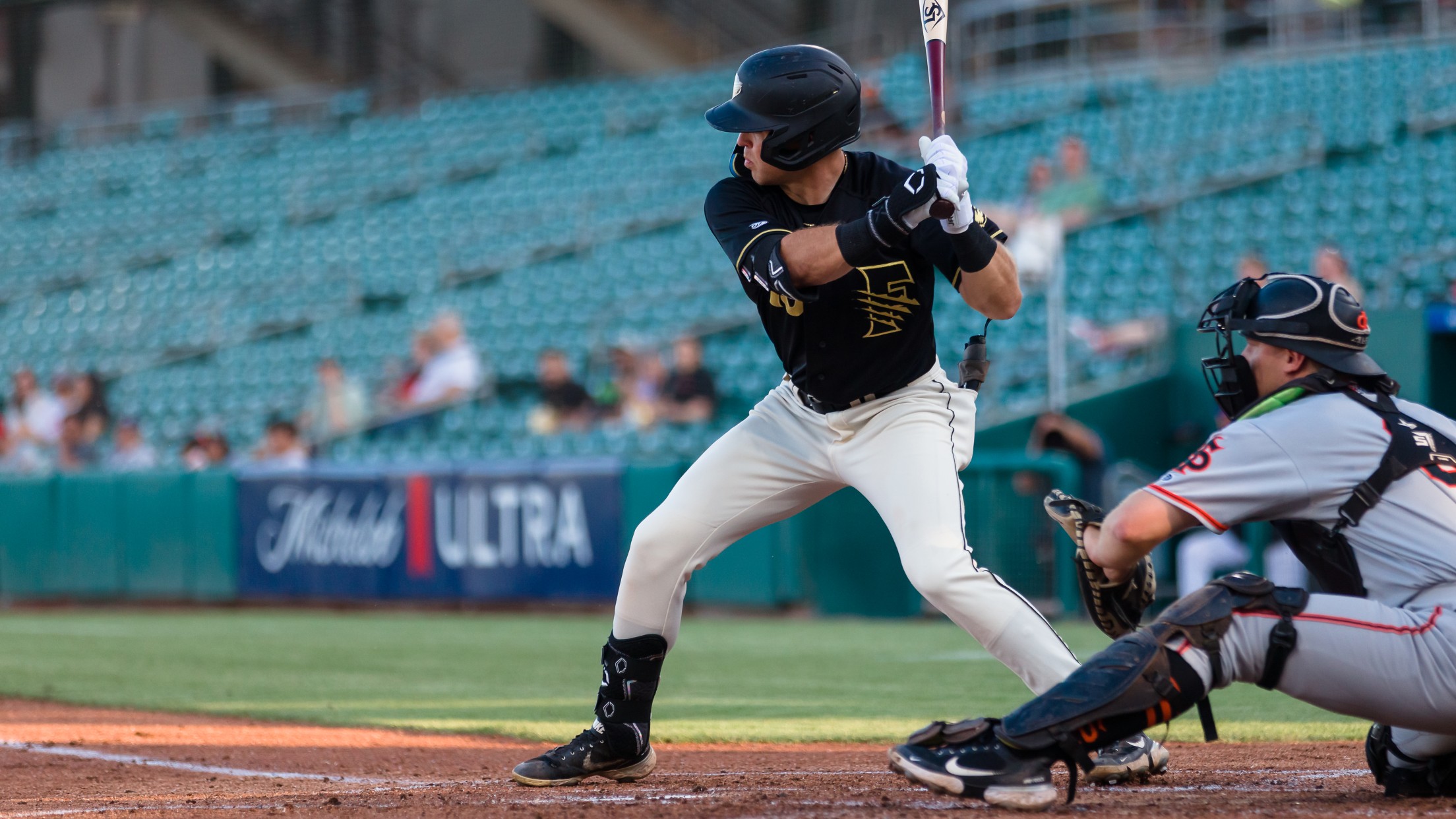 Stockton, CA (Friday, May 5) – The Lowriders de Fresno (12-13) did not hit a speed bump, cruising past the Caballos de Stockton (6-19) 6-4 Friday night from Banner Island Ballpark. Both clubs celebrated Cinco de Mayo by wearing their "Copa de la Diversión" alternate jerseys. "Copa de la Diversión"
Stockton, CA (Friday, May 5) – The Lowriders de Fresno (12-13) did not hit a speed bump, cruising past the Caballos de Stockton (6-19) 6-4 Friday night from Banner Island Ballpark. Both clubs celebrated Cinco de Mayo by wearing their "Copa de la Diversión" alternate jerseys. "Copa de la Diversión" or "Fun Cup" is a season-long event series specifically designed to embrace the culture and values ​​that resonate most with Minor League Baseball teams' local US Hispanic communities.
The Lowriders de Fresno put the brakes on their six-game losing skid and five-game road losing streak, which included the first three contests of the current series. Fresno improved to 23-5 all-time (1-3 this year) at Banner Island Ballpark and have split the first 10 games against Stockton this season.
Lowriders de Fresno starter Jordy Vargas (2-1, win) was in cruise control all evening. The righty was hitting' switches, striking out seven over five innings of work. Five relievers followed Vargas, wheeling' and dealing' another four strong frames. Felix Ramires and Bryce McGowan continued their strong 2023 campaigns, both lowering their ERAs below 1.00, while Zach Agnos recorded his sixth save.
On offense, the Lowriders de Fresno were in the driver's seat since the third inning. Fresno moved to 9-1 when scoring first this year. EJ Andrews Jr. sped home for the first run of the game. In the fifth, Jake Snider throttled a solo shot to right-center field, his first homer of the season. Snider did not have a bump in the road, picking up two hits. In the eighth, Jesus Bugarin (double) and Robby Martin (single) shifted the lead to 5-1 with RBI hits. In the ninth, Ryan Ritter stepped on the gas with a double, putting any comeback in the rearview mirror.
For Stockton, T.J. Schofield-Sam and Jose Escorche accelerated for three doubles and two RBI. Yehizon Sanchez (0-4) ran out of gas, yielding the loss. Both teams are back in action tomorrow night from Banner Island Ballpark.
Tonight's article was written by ChatGPT
Top Performers: Fresno Grizzlies (Colorado Rockies)
RHP Jordy Vargas (5.0 IP, 2 H, 1 R, 1 ER, 2 BB, 7 K)
SS Andy Perez (2-2, 2 R, 2 BB, 2 SB)
LF Jake Snider (2-5, HR, RBI, R)
Top Performers: Stockton Ports (Oakland Athletics)
3B T.J. Schofield-Sam (2-4, 2 2B, RBI, R)
SS Jose Escorche (2-3, 2B, RBI, CS)
CF Brayan Buelvas (1-4, R)
On Deck:
Saturday, May 6 @ Stockton Ports, Fresno RHP Connor Staine (1-2, 7.98) vs. Stockton LHP James Gonzalez (0-3, 5.17), 7:05 pm PT
ON THAT FRES-NOTE:
Andy Perez reached base safely five times, including a catcher's interference. Perez had two singles, two walks, two runs and two stolen bases. His two steals are the most by a Fresno batter in a 2023 game.