Lugnuts collect 15 hits, but fall 9-7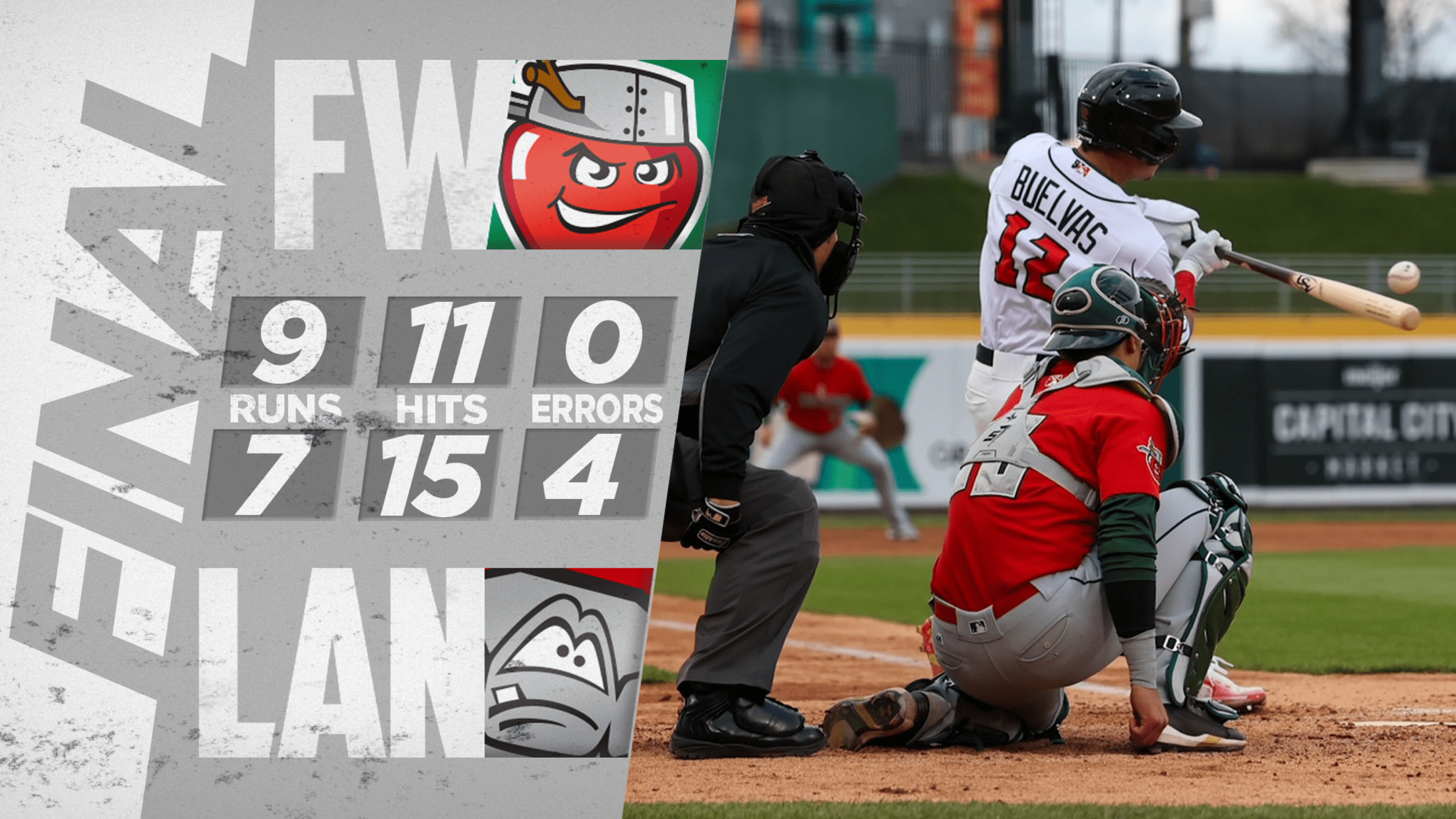 LANSING, Mich. – The Lansing Lugnuts (3-8) received three-hit performances from Euribiel Ángeles, Jonny Butler and Brayan Buelvas in a 15-hit barrage, but fell 9-7 to the Fort Wayne TinCaps (7-4) on Wednesday night at Jackson® Field™. The game was delayed 41 minutes at the start due to a brief
LANSING, Mich. – The Lansing Lugnuts (3-8) received three-hit performances from Euribiel Ángeles, Jonny Butler and Brayan Buelvas in a 15-hit barrage, but fell 9-7 to the Fort Wayne TinCaps (7-4) on Wednesday night at Jackson® Field™.
The game was delayed 41 minutes at the start due to a brief shower that moved through, followed shortly thereafter by a shower of TinCaps offense. After being blanked in the first two innings, the TinCaps scored in each inning from the third through the eighth, including a pair of two-run homers from Joshua Mears.
It appeared that the visitors would be on their way to a second straight decisive win, after opening the six-game series with a 10-3 victory on Tuesday, but the Lugnuts struck back. Butler delivered a two-run single to key a five-run sixth, shaving a 7-0 deficit to 7-5. Two innings later, Ángeles came through with an RBI single in a two-run eighth, trimming the 'Caps' lead from 9-5 to 9-7.
But in the end, the Lugnuts stranded the potential tying runs on base in each inning, finishing with 10 runners stranded.
In defeat, Ángeles finished 3-for-5 with a triple, lifting his batting average to .364 with his sixth multi-hit showing in the last eight contests. The 19-year-old shortstop has 15 hits in his last 33 at-bats. Butler's own 3-for-5 performance raised his average to .333, Buelvas's 3-for-4 game (including two doubles) brought his mark to .214; and leadoff hitter Gabriel Maciel's 2-for-5 night lowered his average to .458.
Lugnuts starter Joey Estes was charged with five runs (four earned) on five hits and two in 4 2/3 innings in defeat, notching five strikeouts. Kumar Nambiar gave up three runs (two earned) over the next 1 2/3 innings before Edward Baram recorded the final 2 2/3 innings, allowing one run.
Right-hander Grant Holman (6.00 ERA) will start the third game of the six-game set, a Labatt Blue Thirsty Thursday with $2 domestics and $5 crafts beginning at 6:05 p.m. Fort Wayne counters with right-hander Ryan Bergert (4.26 ERA). Tickets are available for purchase at the stadium box office, at lansinglugnuts.com and by calling (517) 485-4500.
# # #