Lugnuts fall 3-1 in series opener to TinCaps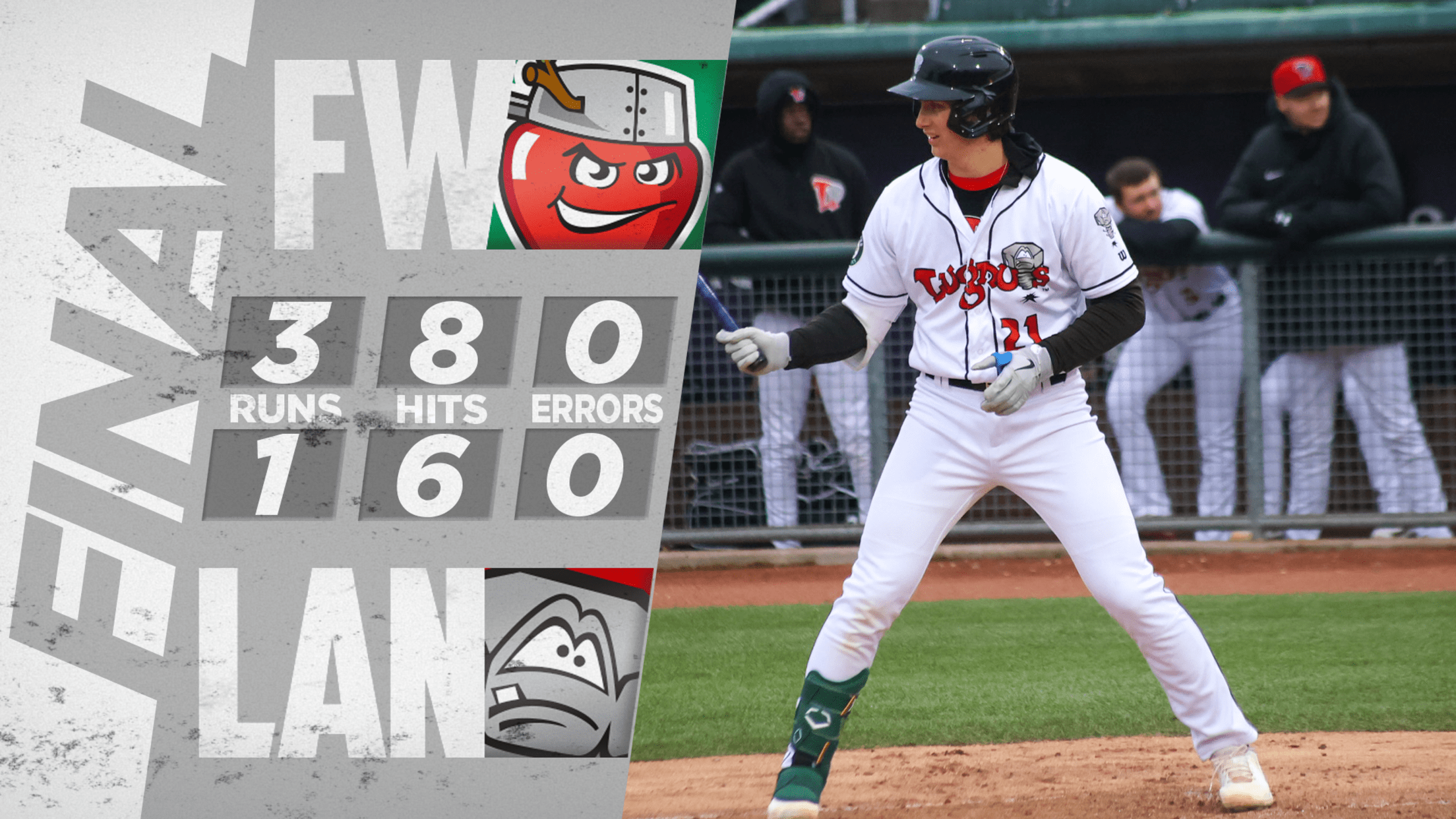 LANSING, Mich.* –The Lansing Lugnuts (22-36) gave up two runs in the first inning to FortWayne* (23-35) and held the TinCaps scoreless until the ninth, but couldn't make up the deficit in the opening game of a six-game set at Jackson Field. The Lugnuts have now dropped six of their
LANSING, Mich.** –The *Lansing Lugnuts *(22-36) gave up two runs in the first inning to **FortWayne (23-35) and held the TinCaps scoreless until the ninth, but couldn't make up the deficit in the opening game of a six-game set at Jackson Field.
The Lugnuts have now dropped six of their first seven games to the TinCaps this year.
Things looked dicey for Lugnuts starter Osvaldo Berrios in the opening two innings. He gave up back-to-back doubles to start the game to Corey Rosier and Robert Hassle III. It was 1-0 Fort Wayne, than Jarryd Dale singled in Hassle. The TinCaps led 2-0 and collected two more base hits in the second, but Berrios stranded runners on first and third. From there on, Berrios was exceptional. He went on to record the next 15 outs, only allowing an HBP in the fifth inning. Berrios finished the night with one strikeout, no walks and only the early runs in seven innings.
On the other side, Fort Wayne's starter Robert Gasser was even better through five innings. Gasser gave up just five hits and walked one, but allowed no runs and struck out four. He wiggled out of a jam in the fourth when Lansing had Lawrence Butler at third and newest Lugnut Denzel Clarke at second as the pair executed a double steal. Lazaro Armenteros grounded out to end the inning.
The Lugnuts best chance to score came in the seventh inning. They drew two lead off walks from Butler and Clarke and then Armenteros singled. Butler was waved home and left-fielder Corey Rosier gunned him down at the plate. The Lugnuts would still load the bases with one out, but Jonny Butler went down looking after pinch hitting for Joshwan Wright and Gabriel Maciel flied out as Edwuin Bencomo kept it a 2-0 game.
Tyler Soderstorm *broke through with a double to left in the eighth that plated *Drew Swift, but then was tagged out trying to get to third on the throw home. In the top of the ninth, Trayson Kubo gave up an insurance home run to Brandon Valenzuela and that was it.
*Ramon Perez *gave up a walk to Denzel Clark in the ninth, but then promptly struck out the side.
Once again, Lawrence Butler was terrific, getting a double and then walking twice and stealing a bag. The Lugnuts though, went 1-11 with runners in scoring position and left eight stranded.
The Nuts continue their 12-game, 13-day stretch against Fort Wayne and Beloit tomorrow at 7:05 p.m. For more information or to purchase tickets, visit lansinglugnuts.com or call (517) 485-4500
# # #
Lansing Lugnuts Baseball
Jackson® Field™ - 505 E. Michigan Ave. Lansing, MI 48912
Phone: 517.485.4500 | Fax: 517.485.4518