Lugnuts wait out rain, fall 12-4 to Dragons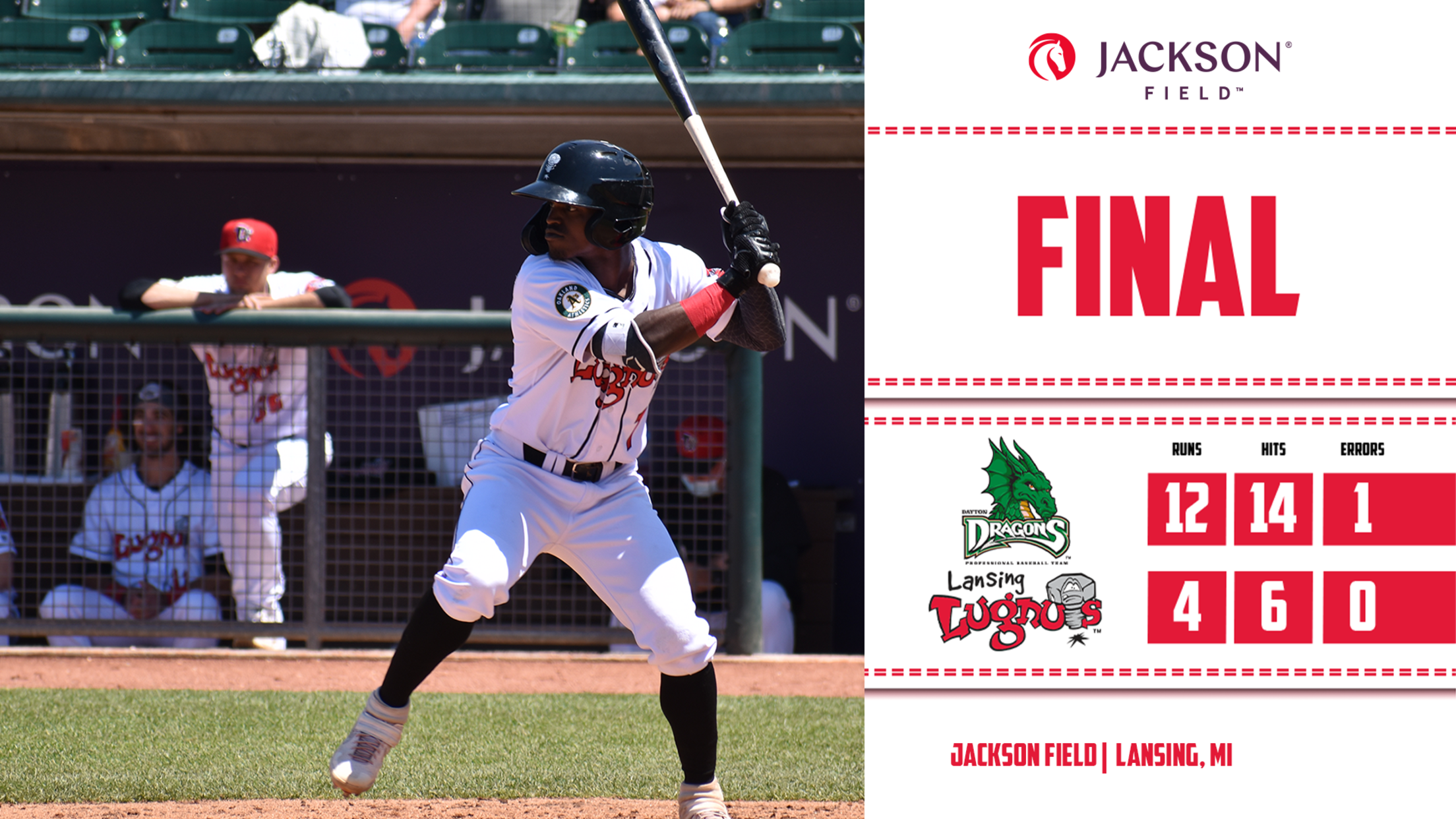 LANSING, Mich. – It took three hours and 12 minutes to play, with a 92-minute rain delay in between the end of the fifth and the start of the sixth innings, but the visiting Dayton Dragons (46-40) enjoyed their second straight romp, 12-4, over the Lansing Lugnuts (41-45), on Wednesday
LANSING, Mich. – It took three hours and 12 minutes to play, with a 92-minute rain delay in between the end of the fifth and the start of the sixth innings, but the visiting Dayton Dragons (46-40) enjoyed their second straight romp, 12-4, over the Lansing Lugnuts (41-45), on Wednesday afternoon at Jackson® Field™.
Dayton has outscored Lansing 22-5 in the first two games of the series.
The Dragons were boosted by the High-A debut of Matt McLain, the 17th overall pick in the 2021 draft, who went 4-for-5 with two singles, a two-run homer that opened the scoring in the third inning, and a three-run double that keyed a six-run sixth inning and turned the game into a rout.
Lansing starter Reid Birlingmair pitched the first five innings, striking out five and allowing four runs on two-run homers by McLain and Michael Siani, before departing following the rain delay.
The Dragons then feasted on Norge Ruíz with six hits and six runs in two-thirds of an inning, opening a 10-0 lead.
Brock Whittlesey relieved Ruíz and struck out all four batters he faced from the sixth through the end of the seventh, before Charles Hall fanned the side around a walk in the eighth, including striking out McLain looking.
Catcher Cooper Uhl pitched the ninth, allowing two runs on three hits – and then drove in two runs in the bottom of the ninth with a single, closing out the scoring.
In the loss, Elvis Peralta, Jr. went 2-for-4 with a single, double, run scored and steal, and William Simoneit singled and scored a run in four at-bats to extend his hitting streak to 11 games.
The third game of the six-game series is a Labatt Blue Thirsty Thursday with $2 domestic and $4 craft drafts. First pitch is at 7:05 p.m. between Lansing right-hander Colin Peluse (3.50 ERA) and Dayton right-hander Carson Spiers (3.72 ERA). To purchase tickets, visit lansinglugnuts.com or call (517) 485-4500.
# # #