Lugs can't overcome early deficit, fall 9-4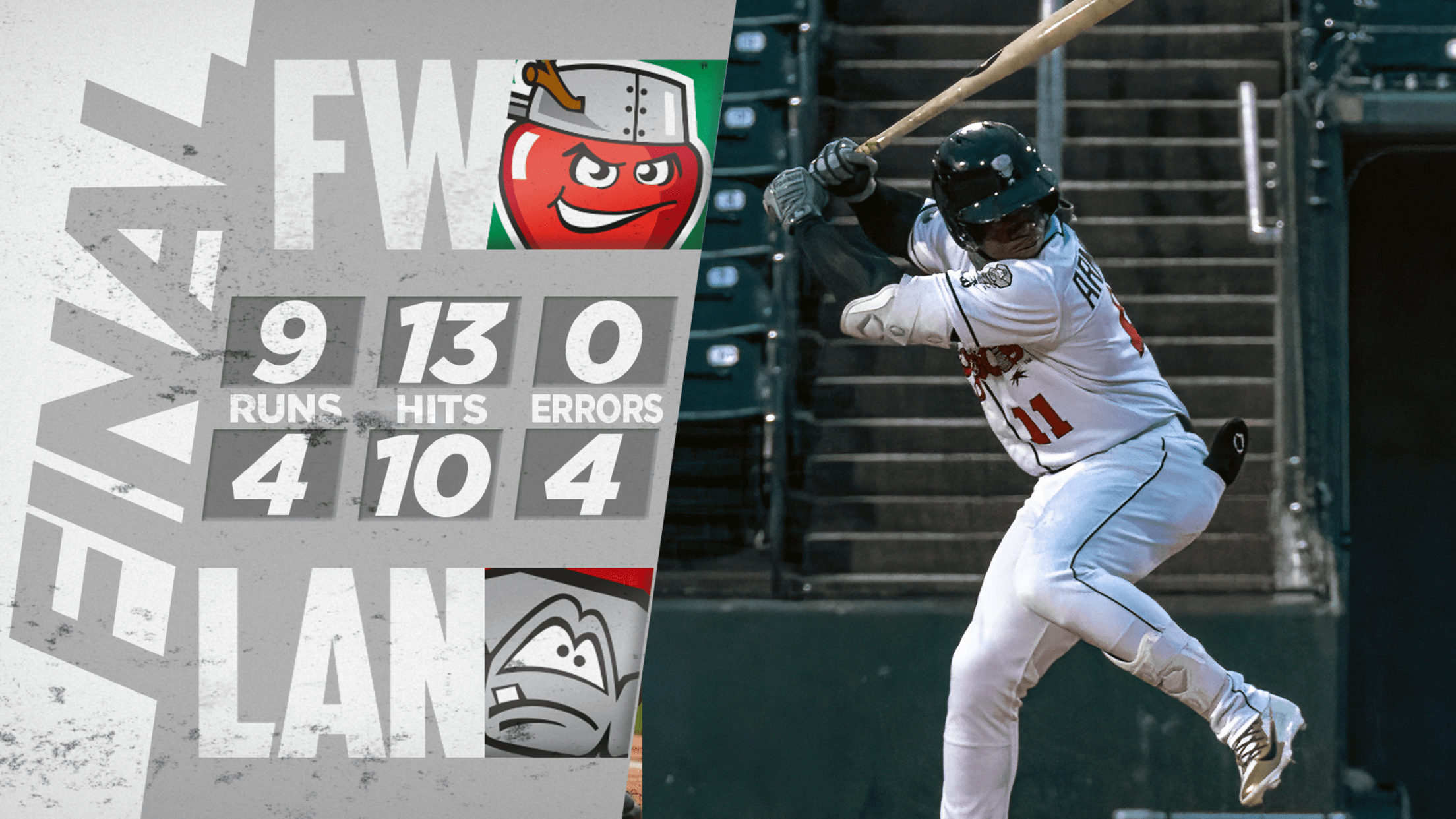 LANSING, Mich. – The Lansing Lugnuts (23-37) for a third straight night gave up early runs to Fort Wayne (24-36), trailing 4-0 before an out was recorded. The Nuts got three runs back right away but couldn't come all the way back. RHP Stevie Emanuels started the game for Lansing
LANSING, Mich. – The Lansing Lugnuts *(23-37) for a third straight night gave up early runs to *Fort Wayne (24-36), trailing 4-0 before an out was recorded. The Nuts got three runs back right away but couldn't come all the way back.
RHP Stevie Emanuels started the game for Lansing and gave up five straight singles which led to Fort Wayne's four early runs. Emanuels then gave up two more runs in the second inning giving up a couple more hits and two walks.
Lansing stayed in the game early thanks to a two out rally in the first inning. Jared McDonald singled, Tyler Soderstrom did as well. Then, on the first pitch Lazaro Armenteros saw, he belted a ball to straightaway center field for his eighth home run this year. That cut it to 4-3, but that'd be the closest the Nuts would get.
After the TinCaps went up 6-3 with their two-run second inning, Soderstrom singled again in the third inning and then eventually scored on a wild pitch. It was 6-4 Fort Wayne.
Emanuels finished the night pitching five innings and allowing eights hits and six runs, five of which were earned. Then Diego Granado came in for the sixth inning and Fort Wayne tacked on three more runs to put the game away. Granado gave up three hits and three walks before Charles Hall came in with the bases loaded to induce a ground out in his first stint back with the Nuts this year.
Fort Wayne's starter Jackson Wolf settled in after giving up the four early runs and went seven innings, his longest outing and holding Lansing scoreless the rest of his outing.
The Lugnuts tried for some late drama, loading the bases with two outs in the ninth with Soderstrom at the plate. Gabriel Maciel walked, Lawrence Butler singled, and Jared McDonald was hit by a pitch, but Soderstrom flied out to deep left and that's how it ended.
With the late hit, Lawrence Butler extended his on-base streak to 11 games and his hitting streak to 10. Tyler Soderstrom had his third straight multi-hit game, but it wasn't enough.
The Nuts continue their 12-game, 13-day stretch against Fort Wayne and Beloit tomorrow at 7:05 p.m for Faith and Family Night and there will be LAFCU Fireworks. For more information or to purchase tickets, visit lansinglugnuts.com or call (517) 485-4500.