M-Braves Apply Pressure Late, Fall to Shuckers 5-3 
Malloy reaches base five times, Gordon goes five innings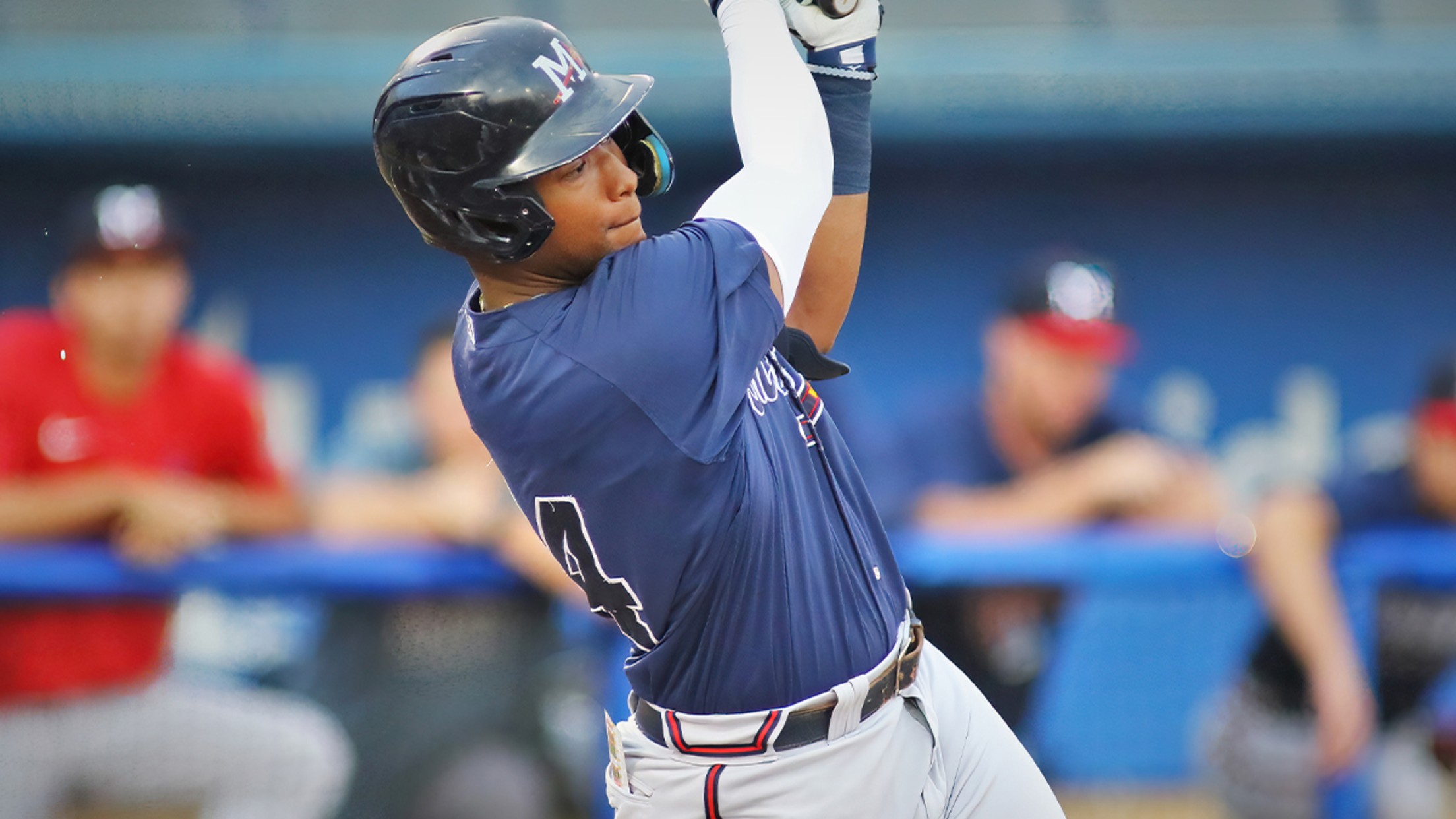 Photo by Mike Krebs PEARL, MS - The Mississippi Braves (59-68, 30-28) brought the tying run to second base in the ninth but fell short in a 5-3 loss to the Biloxi Shuckers (59-67, 25-34) on Thursday night at MGM Park. After falling behind 1-0, Justin Dean and Logan Brown
Photo by Mike Krebs
PEARL, MS - The Mississippi Braves (59-68, 30-28) brought the tying run to second base in the ninth but fell short in a 5-3 loss to the Biloxi Shuckers (59-67, 25-34) on Thursday night at MGM Park.
After falling behind 1-0, Justin Dean and Logan Brown singled, and Cody Milligan walked to load the bases in the third inning. A double-play groundout scored Dean from third base to tie the game at 1-1.
RHP Tanner Gordon was the M-Braves eighth straight starting pitcher to cover at least five innings, allowing two runs off five hits. In his last seven starts, Gordon has a 3.00 ERA over 36 innings. He went at least five innings in six of those seven starts.
Terence Doston carried the Shuckers, hitting two home runs with four RBI. He blasted a solo homer to right in the fifth and a two-run shot to right again in the eighth.
Andrew Moritz lined an RBI single to right field to make it 3-2 in the top of the eighth inning. He is 9-for-14 with two home runs, three doubles and five RBI in the series.
With two outs in the ninth, Justyn-Henry Malloy singled and Drew Lugbauer was hit by the pitch. Cade Bunnell then doubled in Malloy on a line drive to the right field corner to make it 5-3. Bunnell was the tying run at second base. Riley Delgado grounded out to end the game.
Malloy led the offense, going 1-for-1 with four walks. The M-Braves drew eight walks and left 10 runners stranded. Malloy has reached base eight times with six walks in the series.
The fourth game of the series is on Friday at MGM Park. RHP Alan Rangel (5-6, 4.94) makes the start for Mississippi against LHP Brandon Knarr (2-6, 3.87) for Biloxi. The first pitch is at 6:35 pm CT, with coverage starting at 6:20 pm CT on 103.9 WYAB, First Pitch App, and MiLB.tv.