M-Braves clinch series in come-from-behind 12-inning affair
Four players record multiple hits for Mississippi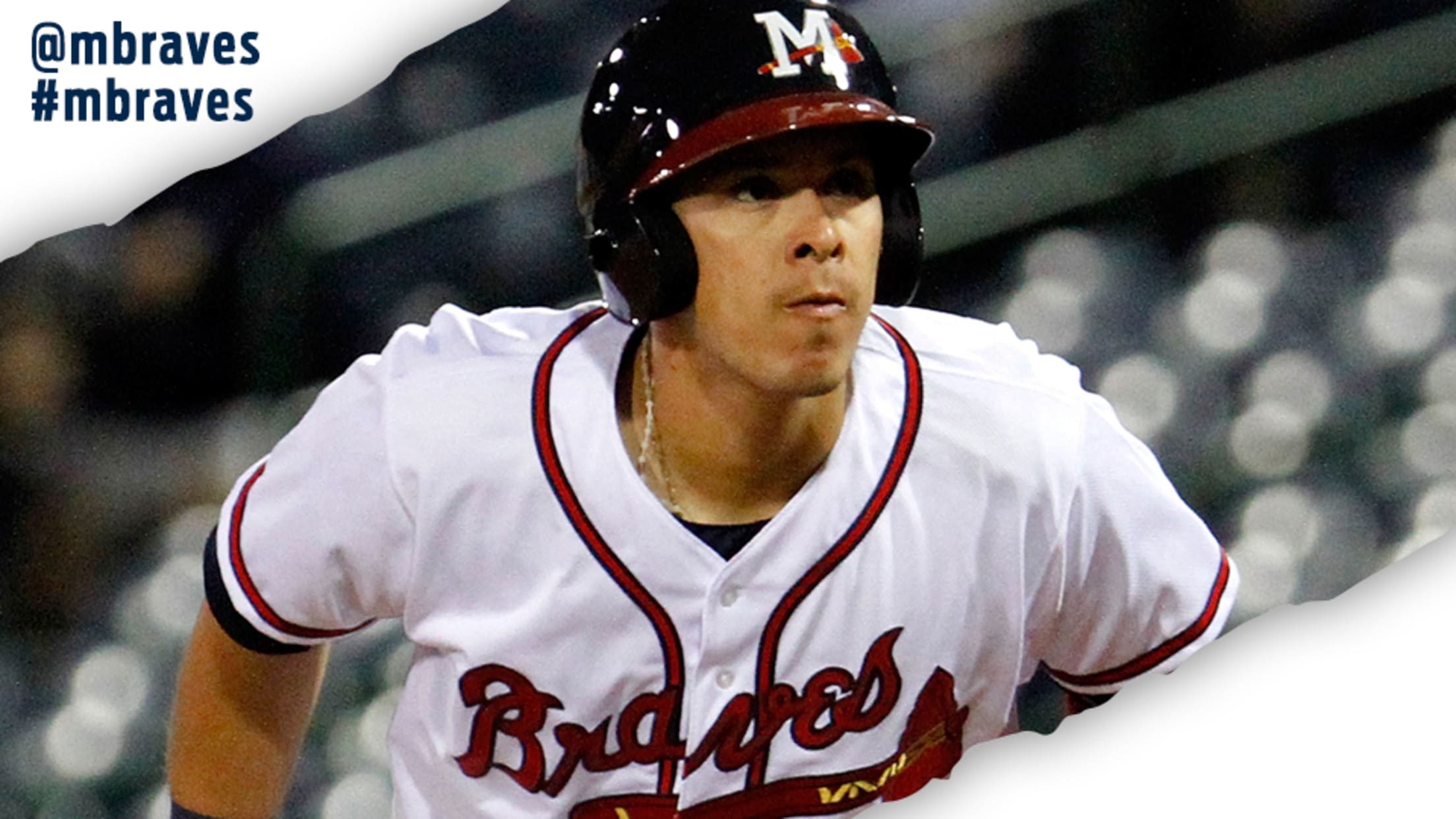 PEARL, MS -- For the second straight game, the Mississippi Braves (30-29) fell behind early to the Biloxi Shuckers (31-28) at Trustmark Park. This time, however, the M-Braves mounted three separate comebacks to clinch the series three-games-to-one, with the series finale still schedule for Thursday at 7:00 PM. Max Fried got the
PEARL, MS -- For the second straight game, the Mississippi Braves (30-29) fell behind early to the Biloxi Shuckers (31-28) at Trustmark Park. This time, however, the M-Braves mounted three separate comebacks to clinch the series three-games-to-one, with the series finale still schedule for Thursday at 7:00 PM.
Max Fried got the start for Mississippi and gave up two runs on three hits in the first inning. Down early, the lefty settled in to retire six straight in the second and third. In the fourth, the Shuckers used two doubles to retake a 3-2 lead, but Fried was able to work out of trouble and limit the damage.
Fried went five innings on the night, allowing three runs on six hits. He only gave up one walk and struck out four, keeping the M-Braves in the ballgame despite exiting the game with a deficit. In relief, two more lefties shined in regulation, as Philip Pfiefer and Jesse Biddle combined for four shutout innings that allowed the M-Braves to eventually manufacture the tying run without falling farther behind.
Bradley Roney pitched the 10th and 11th frames, allowing a run in the 10th on two hits. Luckily, the offense responded and Roney used the second chance to throw a perfect 11th. The win went to Michael Mader (4-3) who threw a quick 12th inning, allowing the M-Braves offense to get back to work and win the game. The M-Braves pitching staff only surrendered one walk in the 12-inning affair.
Trailing 2-0 after one half-inning, the M-Braves offense had its work cut out for it. Mississippi was finally able to answer in the third, tying the game up with a two-out, two-run single by Ronald Acuña Jr.. However, Biloxi starter Corbin Burnes did not allow another run in his outing. Burnes went seven strong innings in only his second career Double-A start, allowing two runs on five hits. He also struck out seven and only walked two in the no-decision.
Biloxi closer Matt Ramsey entered in the ninth with a 3-2 lead and an opportunity to pick up his league-leading 15th save. Ramsey walked two batters to set up a two-out opportunity for Jared James. On a 3-2 pitch, James lined a single into right field to tie the game. One batter later, Acuna was retired on a full-count fastball.
In the top of the 10th, the Shuckers took the lead 4-3 on a RBI-double by Michael Choice. Mississippi responded, scoring the tying run on a Sal Giardina sacrifice fly.
In the 12th, the Braves quickly jumped on Josh Uhen. Joey Meneses led off with a single, Levi Hyams walked and Connor Lien loaded the bases on an error by third baseman Angel Ortega. After an out at the plate, Reed Harper pushed the winning run across with a deep fly ball to center-field for the walk-off win.
Offensively, Mississippi was led by Acuna, James, Meneses and Lien, who all recorded two hits each. Hyams and Harper each added a hit as well. Acuna drove in two runs.
Game five is set for 7:00 PM Thursday at Trustmark Park.
Biloxi: 4-11-2
Mississippi: 5-10-0
WP: Mader
LP: Uhen
Attn: 2,069
Time: 3:59