M-Braves Drop Series Finale in Wild Extra-Inning Game Against Biloxi 5-4
Malloy and Bunnell each homer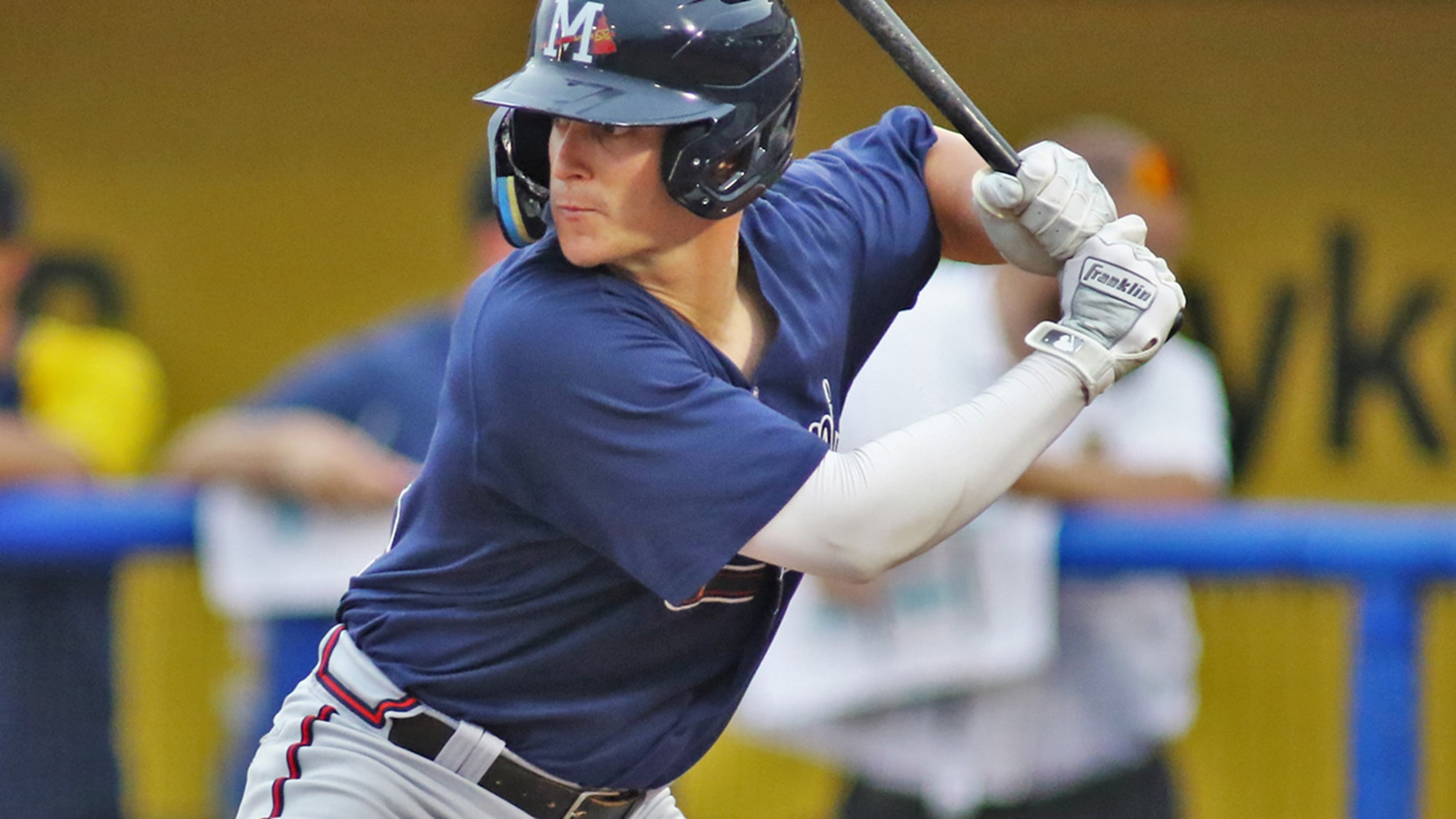 BILOXI, MS - The Mississippi Braves (59-71, 30-31) lost final road game of the season to the Biloxi Shuckers (62-67, 28-34) 5-4 in 10 innings on Sunday evening at MGM Park. The Shuckers walked off on a squeeze bunt from Nick Kahle, officially eliminating the M-Braves from postseason contention. Justyn-Henry
BILOXI, MS - The Mississippi Braves (59-71, 30-31) lost final road game of the season to the Biloxi Shuckers (62-67, 28-34) 5-4 in 10 innings on Sunday evening at MGM Park. The Shuckers walked off on a squeeze bunt from Nick Kahle, officially eliminating the M-Braves from postseason contention.
Justyn-Henry Malloy homered to left field in the opening frame to jumpstart the M-Braves to a 2-0 lead. Atlanta's No. 13 prospect reached base 16 times in the series with a homer, a double, seven walks and five RBI.
The M-Braves used eight different pitchers in a bullpen game. Biloxi scored three runs in the second to take their first lead 3-2. They added another in the fourth to make it 4-2.
In the sixth, Riley Delgado singled through the hole at second base to score Jalen Miller pull the M-Braves within one at 4-3. Delgado increased his on-base streak to 13 games and has hit in eight of the last nine games. Miller went 2-for-3 with a walk and a run.
Biloxi seemed to bring across an insurance run in the eighth, but Garrett Whitley failed to step on thrid base and was ruled out. The score stayed at 4-3.
Cade Bunnell led off the ninth with a game-tying homer to left field, his second home run of the series to make it 4-4. The next three M-Braves batters failed to reach to send it to the bottom of the ninth.
Biloxi bunted for back-to-back singles to start the frame. Then, Corey Ray got caught trying to advance to third base on a pitch that slightly got away from Javier Valdes. The catcher threw out Ray. RHP Justin Yeager forced a flyout and struck out Wes Clarke to send the game to extra innings tied at 4-4.
The M-Braves left two runners stranded in the top of the 10th. In the bottom of the inning, Nick Kahle bunted a ball down the first base line, and Yeison Coca slid hands-first into home plate to win the game 5-4. The walk off put a wrap on baseball at MGM Park in 2022.
The M-Braves return home on Tuesday for six games against the Montgomery Biscuits (Double-A Affiliate, Tampa Bay Rays) at Trustmark Park for the final series of the season from September 13-18.
Fans can purchase tickets HERE.