M-Braves Lose to Shuckers 9-1
Wilcox and Yeager each toss a scoreless inning of relief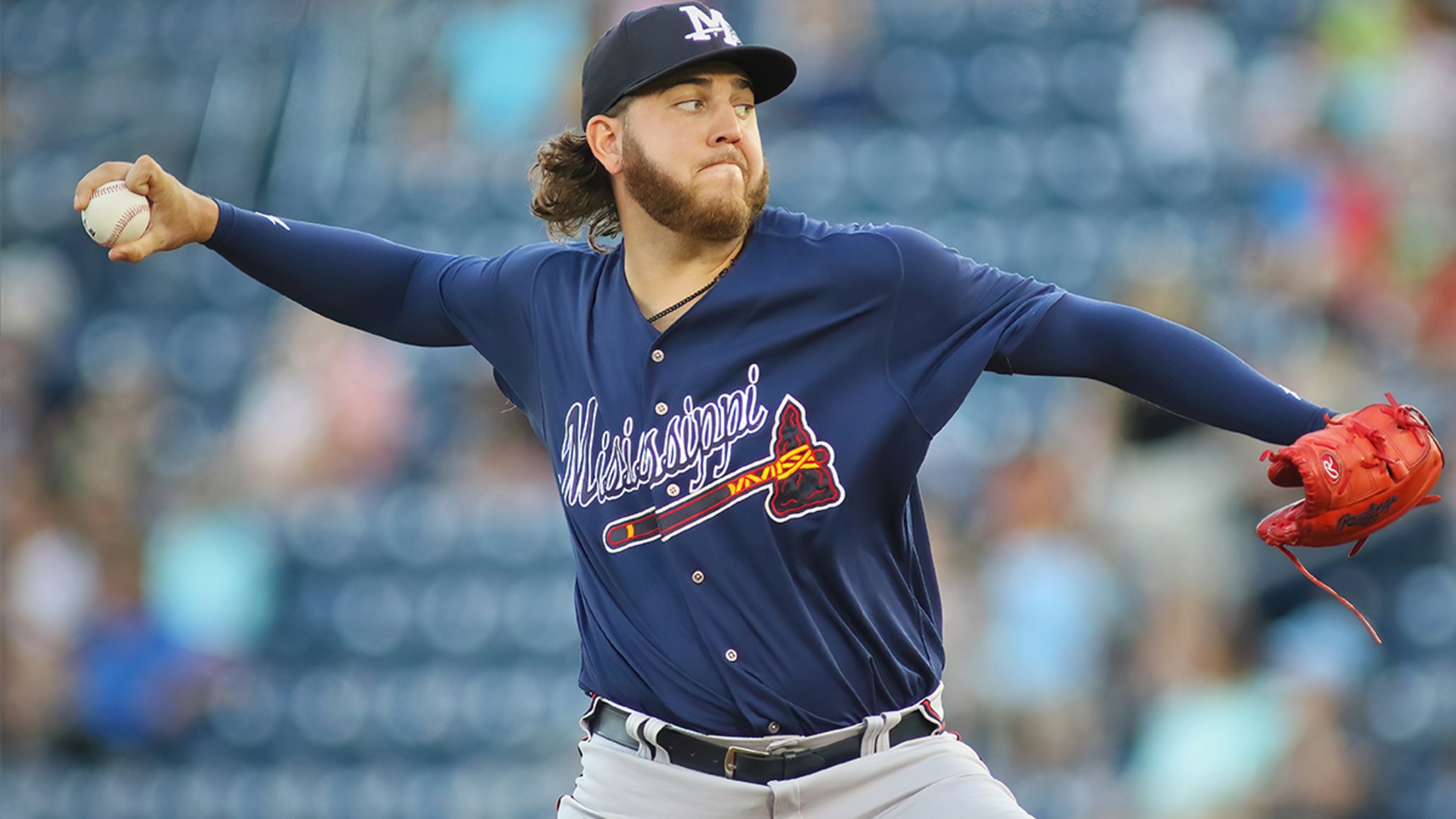 PEARL, MS - The Mississippi Braves (59-70, 30-30) lost their third straight game 9-1 to the Biloxi Shuckers (61-67, 27-34) in front of a crowd of 3,629 on Saturday night at MGM Park. The Shuckers blasted four home runs. In his ninth Double-A game, Wes Clarke hit three home runs
PEARL, MS - The Mississippi Braves (59-70, 30-30) lost their third straight game 9-1 to the Biloxi Shuckers (61-67, 27-34) in front of a crowd of 3,629 on Saturday night at MGM Park.
The Shuckers blasted four home runs. In his ninth Double-A game, Wes Clarke hit three home runs and went 4-for-4. RHP Justin Jarvis tossed seven innings of one-run ball.
Biloxi went up 5-0 before Jalen Miller lined an RBI double into left center to make it 5-1. The double was Miller's 22nd of the season. He is batting .237 with eight home runs and 44 RBI.
Justyn-Henry Malloy reached base twice, going 1-for-3 with a walk. He has reached base 14 times in the series with a double and seven walks.
RHP Kyle Wilcox pitched a scoreless inning of relief. He struck out two batters and left two runners stranded in the seventh. Wilcox has allowed just one run in 10 innings with the M-Braves.
RHP Justin Yeager struck out two in a shutout eighth inning.
The final game of the series is on Sunday at MGM Park. A starter to be named will make the start for Mississippi against LHP Nick Bennett (6-11, 5.06) for Biloxi. The first pitch is at 5:05 pm CT, with coverage starting at 4:50 pm CT on 103.9 WYAB, First Pitch App, and MiLB.tv.