M-Braves Pull Off Yet Another Late Comeback in 3-2 Win Over Lookouts
M-Braves third comeback when trailing after eight innings, Dean throws out tying run at home plate in ninth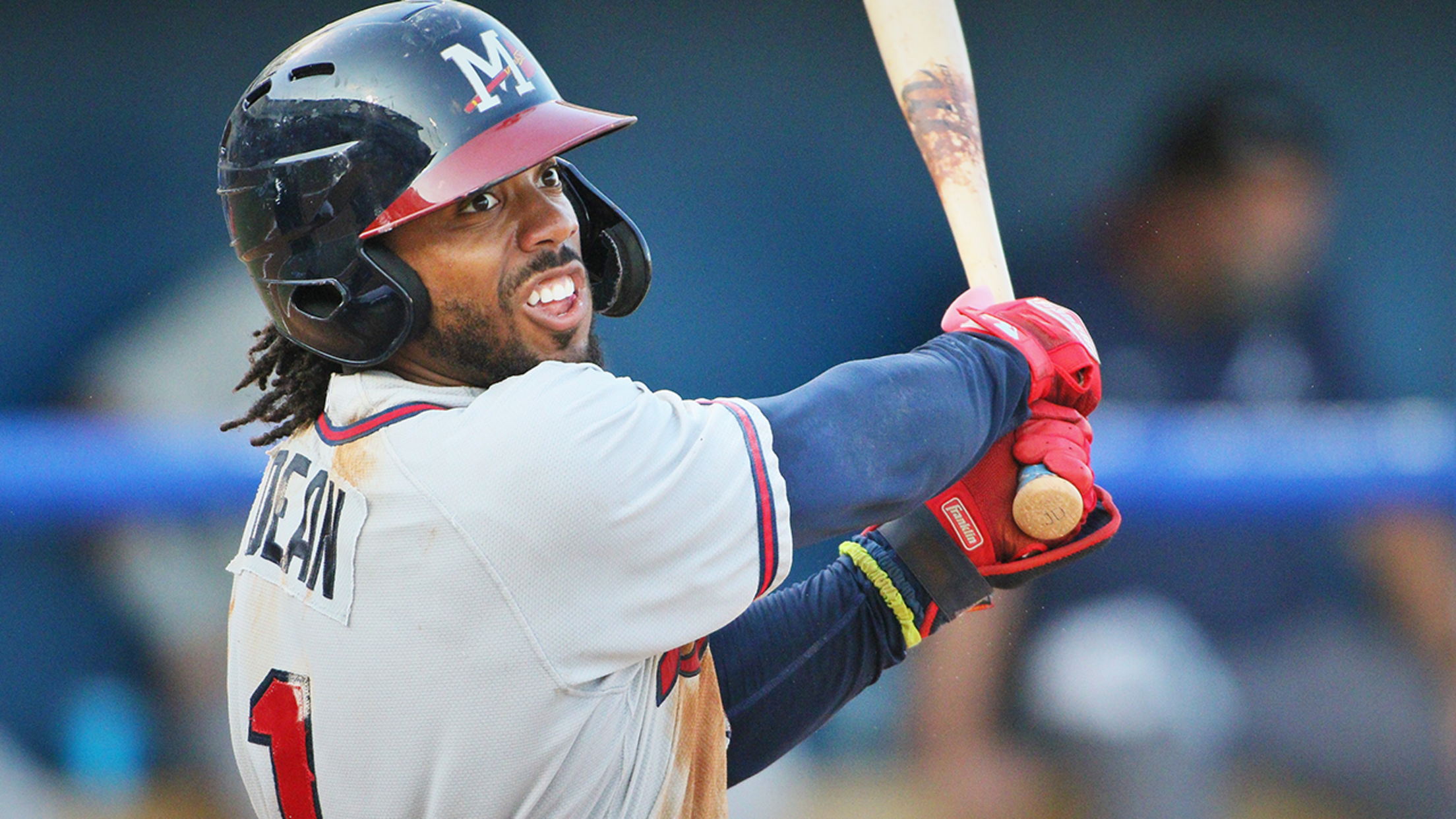 CHATTANOOGA, TN - The M-Braves scored two runs in the ninth for their first lead of the game, and RHP Justin Maese shut the door with some help from Justin Dean to give the Mississippi Braves a 3-2 win over the Chattanooga Lookouts on Thursday night at AT&T Field. Dean
CHATTANOOGA, TN - The M-Braves scored two runs in the ninth for their first lead of the game, and RHP Justin Maese shut the door with some help from Justin Dean to give the Mississippi Braves a 3-2 win over the Chattanooga Lookouts on Thursday night at AT&T Field.
Dean threw out the tying run at home plate in the ninth inning, sealing the win and Maese's sixth save. The M-Braves (13-17) completed their third ninth inning or later comeback of the season. The M-Braves lead the series 2-1 over the Lookouts (15-15)
Jalen Miller brought in the winning run with an infield single.
Cade Bunnell singled on his first career Double-A at-bat and finished 2-for-4 with a double. Atlanta promoted Bunnell from High-A Rome today, sending Jefrey Ramos to the 7-day injured list. Atlanta drafted Bunnell in the 40th round in 2019.
Michael Harris II went 1-for-3 with an RBI, reaching base in all 30 games this season. Atlanta's top prospect is hitting .304 with four home runs and 21 RBI.
RHP Alan Rangel tied his longest outing of the season with five innings. Atlanta's No. 22 prospect gave up two runs off four hits and five walks with six strikeouts.
Chattanooga's two runs came in the fifth inning.
LHP Hayden Deal tossed two scoreless innings, dropping to an 0.87 ERA in 20.2 innings.
In the eighth, Bunnell doubled to put two runners in scoring position. Harris II drove a sacrifice fly to center to bring in Logan Brown and cut the lead to 2-1.
Luke Waddell put the tying run on the base in the ninth with a leadoff infield single. Waddell holds a team best 10-game hit streak, hitting .306 with two home runs and 20 RBI.
Andrew Moritz's sacrifice fly tied the game, and Jalen Miller's infield single gave the M-Braves a 3-2 lead.
LHP Jake Higginbotham got his first win of the season with a scoreless eighth inning. Along with Dean's tremendous throw-out of Michael Siani at home plate, the outfielder went 2-for-4 with a double.
The fourth game of the six-game road series is on Friday at AT&T Field. RHP Freddy Tarnok (0-0, 4.43) makes the start for Mississippi against RHP Eduardo Salazar (2-3, 6.46) for Chattanooga. The first pitch is at 6:15 pm CT, with coverage starting at 6:00 pm CT on 103.9 WYAB, TuneIn Radio, First Pitch App, and MiLB.tv.