Marauders Hold Cardinals to Four Hits, One Run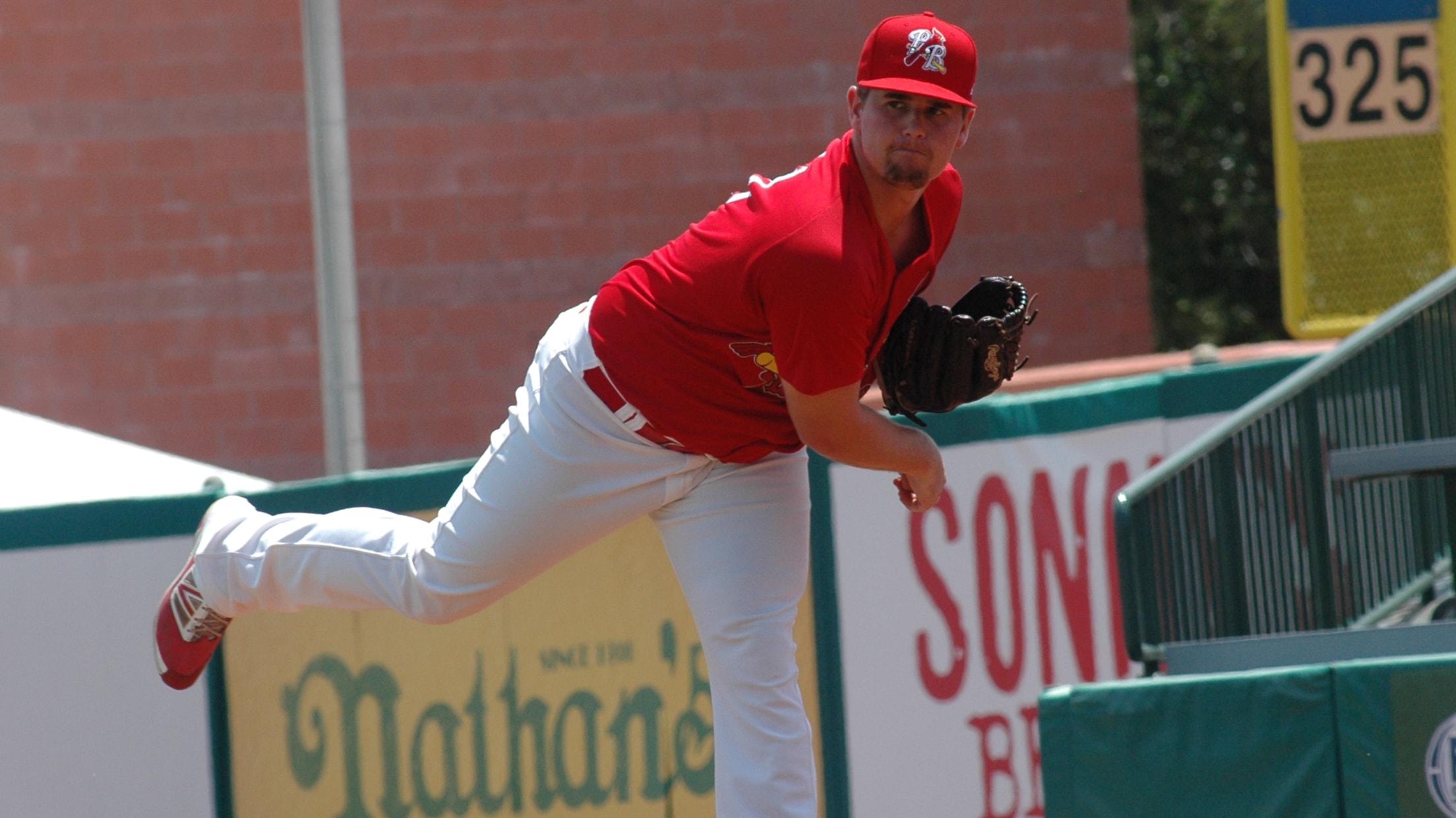 Jupiter, FL - The Bradenton Marauders (45-34, 8-4) belted out twelve hits and scored three runs to beat the Palm Beach Cardinals (48-31, 8-4) on the Fourth of July.Brennan Leitao got his first start of the year and received the loss as he gave up two runs on seven hits
Jupiter, FL - The Bradenton Marauders (45-34, 8-4) belted out twelve hits and scored three runs to beat the Palm Beach Cardinals (48-31, 8-4) on the Fourth of July.
Brennan Leitao got his first start of the year and received the loss as he gave up two runs on seven hits over the course of three innings. He walked one batter and struck out two.
Bradenton got on the board first as they rallied for two runs with two out in the second inning. Christian Kelly started the second with a single to shallow left and got out on a Kevin Krause fielder's choice. Leitao then struck out Casey Hughston and it looked like he was going to get out of the inning. Krause then stole second and got to third on a Alexis Reyes single. Mithcell Tolman drove in both runners on a line drive single to center. Leitao got Ke'Bryan Hayes to pop out to shortstop, Andy Young, to end the second, but not after going down 2-0.
Cardinals got one back in the fifth as Andy Yong started the fram with a single on got to second on a Luke Dykstra sacrifice bunt. Darren Seferina hit a single to right to drive in Young and make it a one run game.
Hector Mendoza tossed three scoreless innings after taking over for Leitao in the fourth and gave way to Zach Duke who tossed a scoreless seventh. Jacob Evans came into the game in the eighth and kept the game at 2-1, before giving up a run in the ninth on back-to-back doubles by Hayes and Will Craig. The Cardinals would go down in order in the ninth to lose 3-1.