Mariners acquire lefty Overton from A's
Oakland sends 2016 ninth-round pick Goldstein to Seattle in swap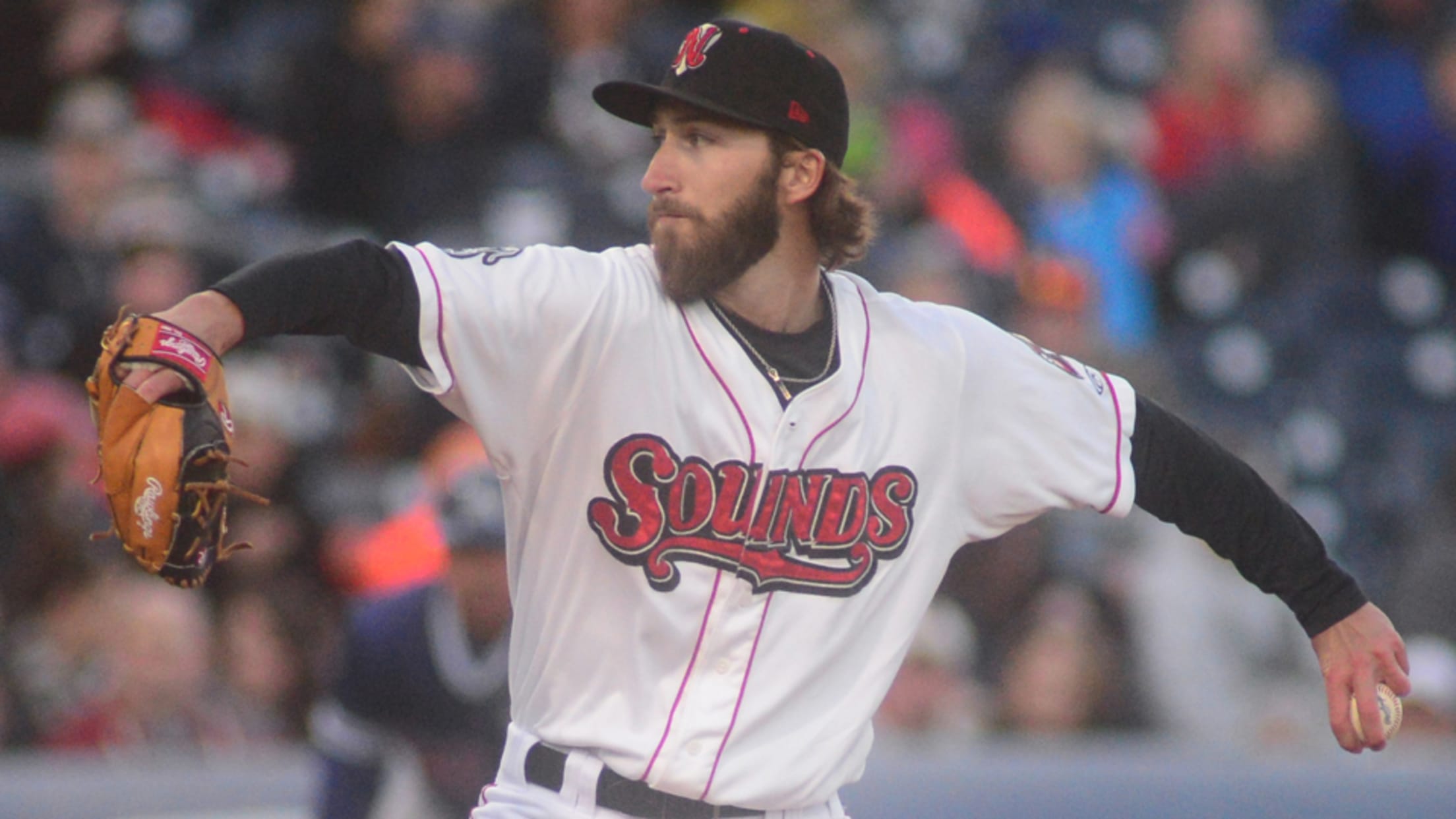 In his first crack at Triple-A ball, Dillon Overton was 13-15 with a 3.29 ERA over 21 games -- 20 starts. (Nashville Sounds)
The Mariners continued their busy winter Thursday, picking up a left-handed hurler in exchange for their ninth-round pick in the 2016 Draft.Seattle nabbed Dillon Overton , 25, coming off a year in which the University of Oklahoma product reached the big leagues and made seven appearances -- five starts --
The Mariners continued their busy winter Thursday, picking up a left-handed hurler in exchange for their ninth-round pick in the 2016 Draft.
Seattle nabbed Dillon Overton , 25, coming off a year in which the University of Oklahoma product reached the big leagues and made seven appearances -- five starts -- for Oakland. Jason Goldstein , a 22-year-old catcher, headed to the Athletics in the deal.
Following the 12th trade of the offseason for Mariners general manager Jerry DiPoto, Overton became Seattle's No. 10 prospect. The 2013 second-rounder underwent Tommy John surgery after signing and didn't make his pro debut until June 23, 2014. Since then, he's gone 20-14 with a 3.18 ERA in 60 Minor League appearances -- 57 starts. In 288 2/3 innings, he struck out 264 while walking 62. His first shot at the big leagues was rocky -- Overton allowed 31 runs and 12 homers over 24 1/3 innings for the A's last year, giving him a 11.47 ERA in The Show.
"Dillon has been successful at every level of the Minor Leagues," Dipoto told MLB.com. "He is a young, controllable pitcher with Major League upside, who adds to our depth."
Goldstein, plucked out of the University of Illinois as a senior, previously had been drafted in the 17th round of 2015 by the Dodgers. After going 4-for-10 with an RBI and catching one of two would-be thieves across five July games for the Rookie-level Mariners in the Arizona League, he batted .255 and posted a 1.000 fielding percentage while nabbing six of 12 runners attempting to steal in 14 games -- 12 behind the plate -- for Class A Short Season Everett.
Josh Jackson is a contributor to MiLB.com. Follow and interact with him on Twitter, @JoshJacksonMiLB.