Mario Feliciano Makes MLB Debut
Feliciano is the fourth player from the 2019 Mudcats to reach MLB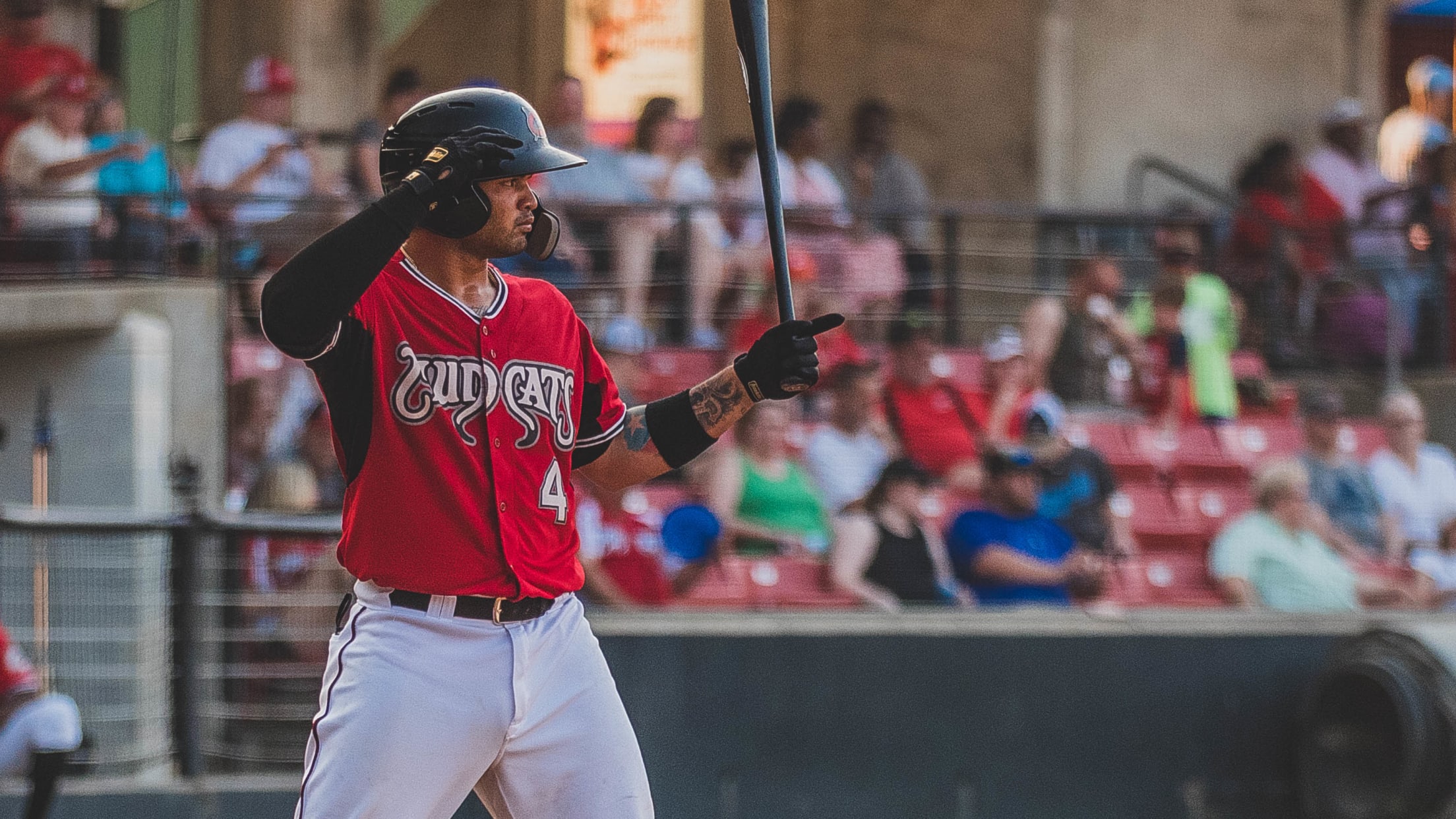 (Peter Fortunato - Carolina Mudcats)
ZEBULON - Former Mudcats catcher, and 2019 Carolina League MVP, Mario Feliciano made his Major League Baseball debut with the Brewers on Saturday, May 1 versus the Dodgers at American Family Field. Feliciano played for the Mudcats during the 2018 and 2019 seasons and had most recently been assigned to
ZEBULON - Former Mudcats catcher, and 2019 Carolina League MVP, Mario Feliciano made his Major League Baseball debut with the Brewers on Saturday, May 1 versus the Dodgers at American Family Field. Feliciano played for the Mudcats during the 2018 and 2019 seasons and had most recently been assigned to the Brewers' alternate training site before being recalled by Milwaukee.
Feliciano, 22, entered as a pinch-hitter in the eleventh and battled his way to a walk before later scoring the game winning run on a walk-off single from Travis Shaw. The Brewers trailed 5-2 heading into the final frame before rallying for three runs and defeating the Dodgers 6-5.
From MVP to MKE... #MajorLeagueMudcats pic.twitter.com/GEylFMTZbg

— Carolina Mudcats (@CarolinaMudcats) May 1, 2021
The Bayamon, Puerto Rico native led the Carolina League with 19 home runs and slugged a league best .477 while taking home MVP honors in 2019 with the Mudcats. Feliciano was additionally second in the circuit in RBI (81), third in OPS (.801), tenth in batting average (.273), eighth in hits (120), second in extra-base hits (48), second in total bases (210) and tied for sixth in runs (62) at season's end.
The Brewers selected Feliciano 75th overall in the 2016 MLB Draft out of the Carlos Beltran Baseball Academy. He was limited due to injury to just 42 games during the 2018 season with Carolina, but returned for 2019 while going on to set personal career highs in almost every statistical category.
Currently rated as the No. 7 prospect in the Brewers minor league system per Baseball America, Feliciano is the second former Mudcat to debut with the Brewers this season. Corey Ray, who played for the 2017 Mudcats, made his MLB debut with the Brewers on Saturday, April 25 in his hometown of Chicago against the Cubs at Wrigley Field.
Ray was the ninth player from the 2017 Mudcats to reach the Majors. Feliciano, meanwhile, is the fourth player from the 2019 Mudcats to reach the big leagues.