Martinez continues to dazzle in win
I's right-hander matches career high with 10 K's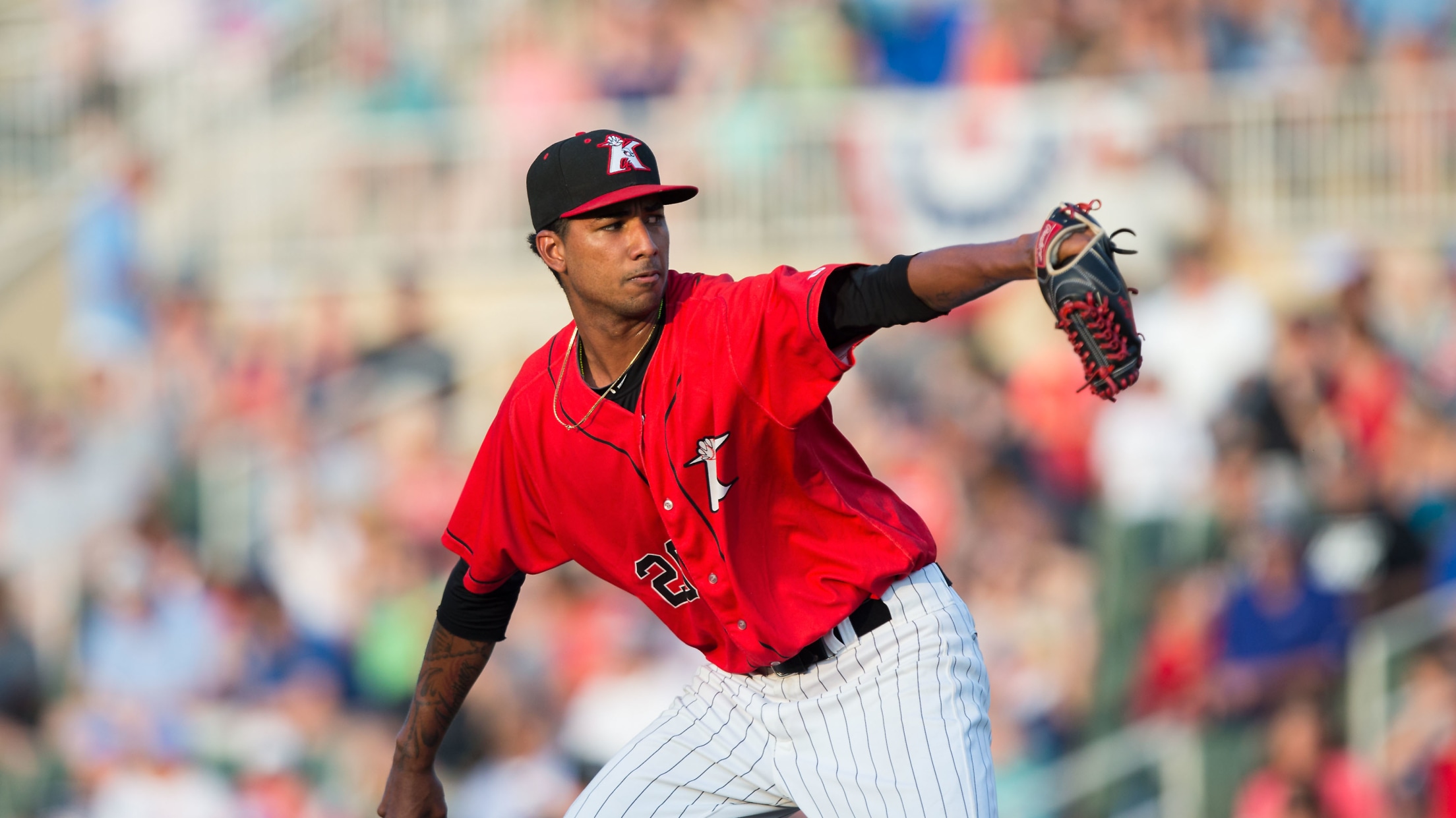 (Brian Westerholt / Four Seam Images)
LAKEWOOD, N.J. (Aug. 16, 2017) - Luis Martinez struck out 10 batters, tying a career high, as the Intimidators defeated the Lakewood BlueClaws 5-1 on Wednesday night at FirstEnergy Park. Kannapolis (21-31 Second Half, 60-60) snapped a four-game losing streak with the win. Martinez (7-1) earned the victory to improve
LAKEWOOD, N.J. (Aug. 16, 2017) - Luis Martinez struck out 10 batters, tying a career high, as the Intimidators defeated the Lakewood BlueClaws 5-1 on Wednesday night at FirstEnergy Park. Kannapolis (21-31 Second Half, 60-60) snapped a four-game losing streak with the win.
Martinez (7-1) earned the victory to improve his unbeaten streak to six starts. He allowed one run on four hits in six innings while not walking a batter. His only prior 10-strikeout performance came on July 30th when Martinez fanned 10 in a win at Lexington.
Lakewood starter Luis Carrasco (0-2) took the loss allowing three runs on six hits in five innings with three walks and four strikeouts.

Luis González led Kannapolis with a three-hit performance, finishing the night 3-for-4 with an RBI, a run scored and a walk. Zach Remillard also recorded a multi-hit game going 2-for-3 with an RBI, two runs scored and a walk, while launching his sixth home run of the season, a solo shot in the fourth inning. Jake Burger went 1-for-4 with two RBI.
Kannapolis continues its seven-game road trip on Thursday night with the final game of a three-game series against Lakewood. First pitch is scheduled for 7:05 p.m. as the Intimidators send to the mound a pitcher TBA against BlueClaws RHP Mauricio Llovera (1-2, 2.55 ERA).