Mason Green's stellar outing carries Grizzlies to 7-1 and series win over Ports
Mason Green: 7.1 IP, 3 H, 0 R, 0 ER, 1 BB, 9 K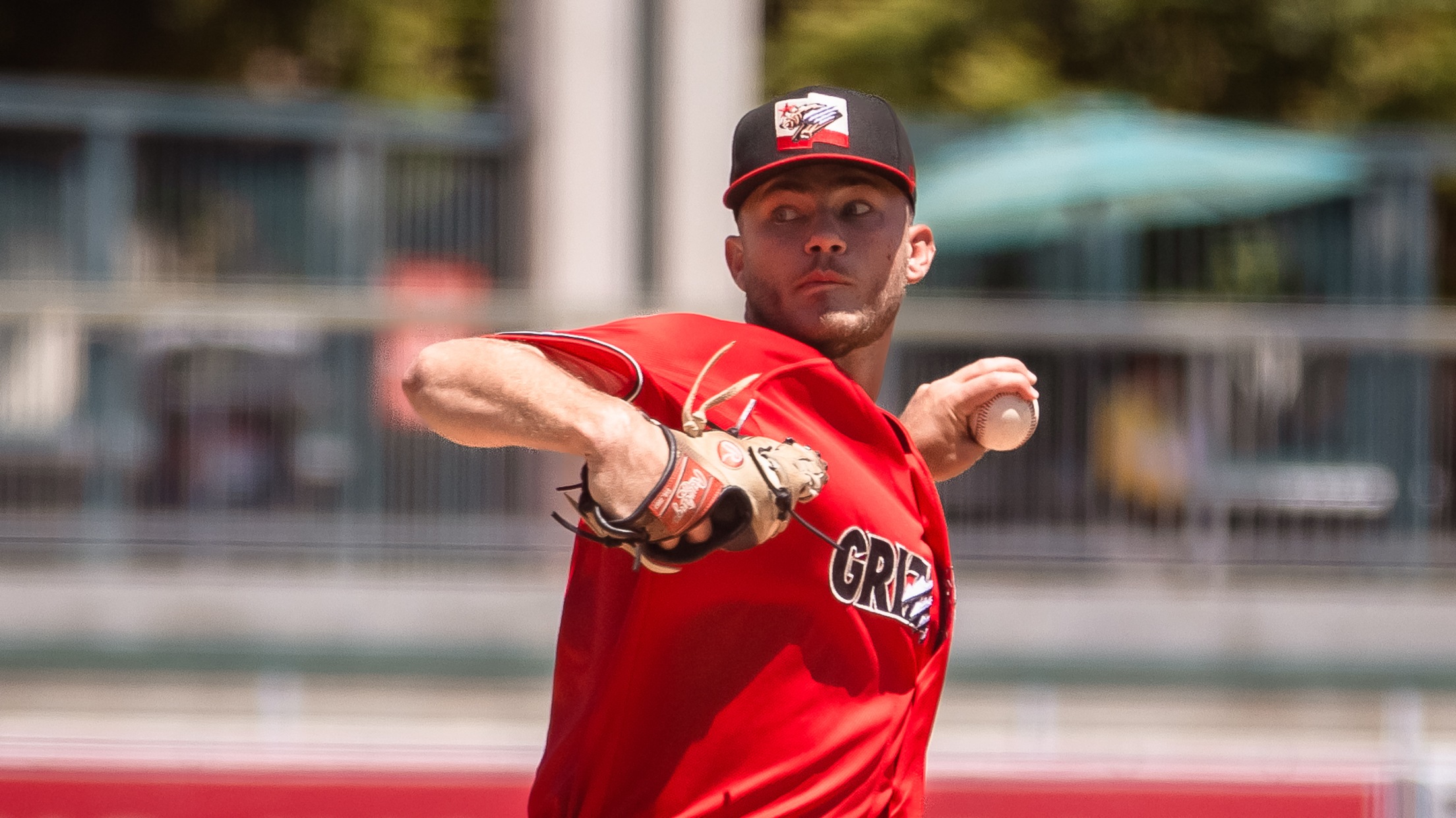 Fresno, CA (Sunday, May 29) – The Fresno Grizzlies (29-16) overwhelmed the Stockton Ports (17-28) 7-1 Sunday afternoon from Chukchansi Park. With the win, Fresno improved to 13-2 against the Ports this year and 30-9 versus Stockton over the past two seasons. Over the 15 games in 2022, the Grizzlies
Fresno, CA (Sunday, May 29) – The Fresno Grizzlies (29-16) overwhelmed the Stockton Ports (17-28) 7-1 Sunday afternoon from Chukchansi Park. With the win, Fresno improved to 13-2 against the Ports this year and 30-9 versus Stockton over the past two seasons. Over the 15 games in 2022, the Grizzlies have outscored the Ports 113-57 (+56 run differential). Fresno secured another series victory, their third against Stockton and fifth overall on the year. The Grizzlies have won three consecutive series and four of their last five.
Fresno starter Mason Green (4-1) earned the victory after a terrific outing. The lefty tossed seven and one-third shutout innings, a career-best for him and a season-high by a Fresno pitcher this year. Green allowed three hits and one walk while fanning a career-high nine. The University of Central Missouri product has not given up a run over his last two starts, spanning 14 innings. In his last four outings (26.1 frames), Green has permitted only one run on 15 hits, nine walks and 23 strikeouts. Joel Condreay wrapped up the final five outs after Green departed. The Grizzlies' pitching staff has struck out 128 batters over their past 11 contests against the Ports.
The Grizzlies scored their first four runs thanks to extra base knocks. Hunter Goodman, Juan Guerrero and Trevor Boone all blasted solo shots with the latter two happening in a span of three batters in the fourth. Goodman went deep for the third straight game, tying Adael Amador for the most by a Fresno batter this season. Goodman has 12 homers and a California League-best 44 RBI. Guerrero and Boone both mashed their fifth clouts of 2022 with Boone leaving the yard for a second consecutive contest. Aiverson Rodriguez relished the other RBI from a double to left.
In the eighth, Fresno added three insurance runs after an EJ Andrews Jr single and error. Goodman, Guerrero and Zach Kokoska netted the runs while Warming Bernabel provided a single in the frame. The Ports plated their only run in the ninth on a sacrifice fly. Grant Judkins (1-1) suffered the loss after two-plus innings of work. The Grizzlies are off tomorrow before facing the Modesto Nuts on Tuesday night.
Top Performers: Fresno Grizzlies (Colorado Rockies)
• LHP Mason Green (7.1 IP, 3 H, 0 R, 0 ER, 1 BB, 9 K)
• 1B Hunter Goodman (1-4, HR, RBI, 2 R)
• LF Juan Guerrero (1-4, HR, RBI, 2 R)
• RF Trevor Boone (1-3, HR, RBI, R, BB)
Top Performers: Stockton Ports (Oakland Athletics)
• CF Pedro Pineda (1-3, R, BB)
• SS Max Muncy (2-4)
• C Shane McGuire (1-4)
On Deck:
Tuesday, May 31 @ Modesto Nuts, Fresno RHP Jarrod Cande (1-1, 2.08) vs. Modesto RHP Michael Morales (2-4, 5.27), 7:05 pm PT
ON THAT FRES-NOTES:
The Grizzlies improved to 12-2 in day games, 7-2 on Sundays and 6-1 in the last game of a series.
Juan Brito and Braxton Fulford drew three combined walks in the win.