Fried's Opening Day nod headlines a Mississippi driven lineup out of the gate
Atlanta's Opening Day lineup to likely showcacase seven former M-Braves and 493 games played for Mississippi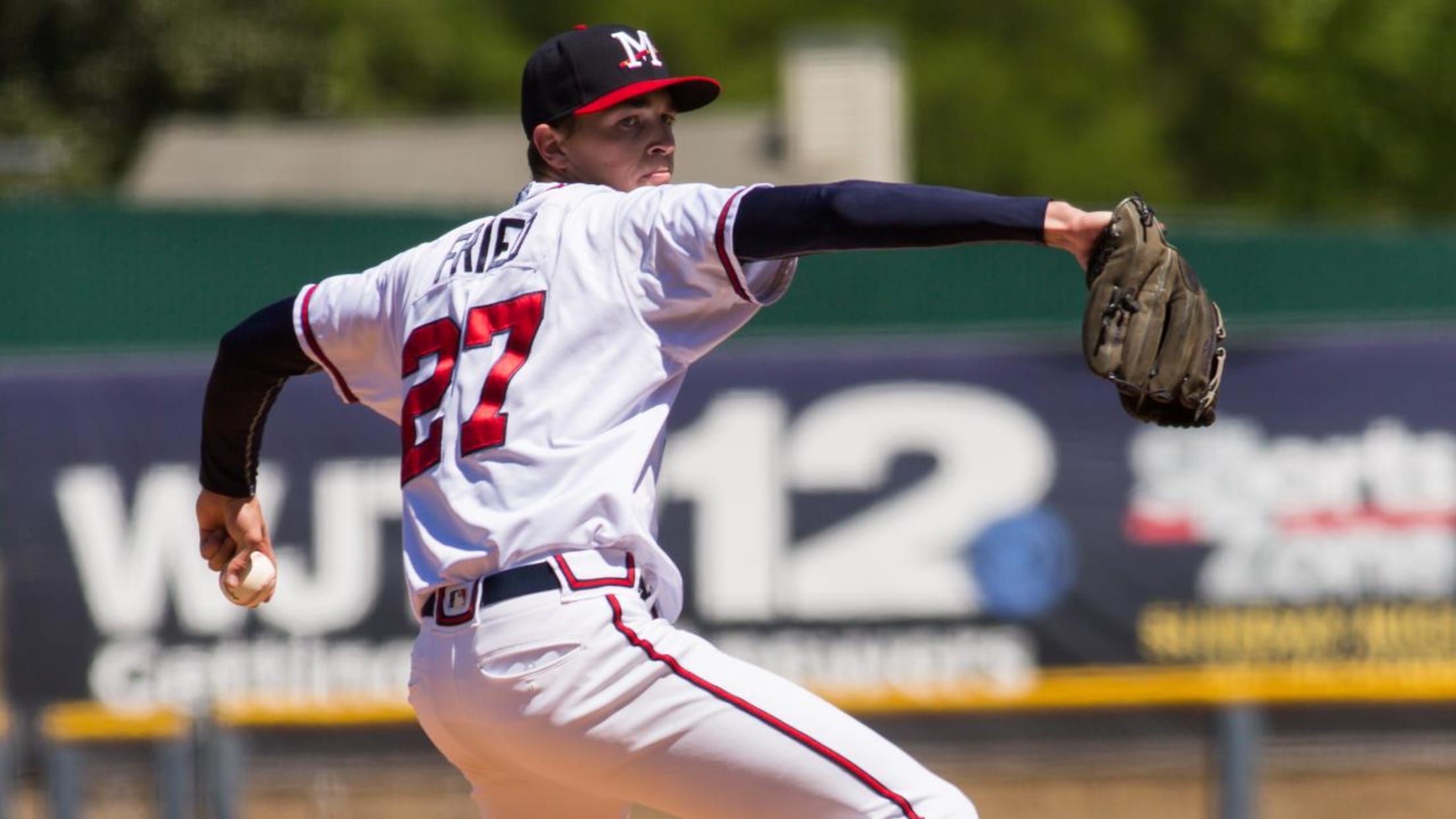 (Ed Gardner)
On Thursday morning, the Atlanta Braves announced that former Mississippi Braves left-hander Max Fried will be the club's Opening Day starter next Thursday, April 1, at Philadelphia. Friend will become just the second Braves left-hander in the last 30 years to start on opening day, joining Tom Glavine. After posting
On Thursday morning, the Atlanta Braves announced that former Mississippi Braves left-hander Max Fried will be the club's Opening Day starter next Thursday, April 1, at Philadelphia. Friend will become just the second Braves left-hander in the last 30 years to start on opening day, joining Tom Glavine. After posting a 24-6 record over the previous two seasons - the most in MLB by a left-hander - the decision seemed to be just semantics.
"it's been really neat to watch him mature and become the pitcher he is," said Braves manager Brian Snitker. "He's toughened up over the last couple of years. He's one of those pitchers that expects to win when he toes that rubber."
"I was excited (when I received the news)," added Fried. "It's something you dream about, something you work for but to actually have him walk up to me this morning is pretty special."
Fried's journey to being one of the top left-handed pitchers in major league baseball wasn't always a cakewalk. He suffered lots of lumps in the minors, especially at the Double-A level. Fried went 3-11 with a 5.23 ERA in 21 starts during the 2017 and 2018 seasons with Mississippi. Overall in six minor league seasons, the former 7th overall pick in 2012 was 19-23 with a 4.18 ERA in 420.1 innings. The California native spent the majority of 2017 with the M-Braves and went 2-11 with a 5.92 ERA (57 ER/86.2 IP) over 19 starts. However, he did not allow an earned run over his final three outings in Mississippi.
The Braves recalled him from Mississippi on August 5, 2017, and he made his MLB debut three days later against the Phillies. Fried pitched two scoreless innings out of the bullpen for Atlanta, having just made two career relief appearances in the minors before his outing.
Fried has worked the past few years tirelessly gaining confidence in his stuff, as well as in his mound presence. Friend finished fifth in the 2020 Cy Young voting after going 7-0 with a 2.25 ERA in 11 starts earning All-MLB First Team honors and a Rawlings Gold Glove. He also began the season with a 68.1-inning homerless streak. In the 2020 postseason, Fried had a 3.04 ERA in four starts and was Atlanta's No. 1 starter.
Snitker continued, "I think his body of work last year put him in position to get this honor."
Here's how the #Braves will line up today vs. the Rays!#BravesST pic.twitter.com/WDuIGyJxgZ

— Atlanta Braves (@Braves) March 25, 2021
If Thursday's starting lineup is a strong indication, which it appears to be, the opening day Atlanta Braves starting lineup will feature seven starters that played for the Mississippi Braves. Eight have played in the former Southern League, including former Jacksonville outfielder Marcell Ozuna. The lineup would include 493 career games played for the Mississippi Braves (Acuña (57), Albies (82), Freeman (41), Swanson (84), Riley (75), Pache (133), and Fried (21)).
Austin Riley hails from the Magnolia state and played his high school ball at DeSoto Central High School. The 41st overall selection in the 2015 draft by the Braves played in the high school state tournament at Trustmark Park in 2015, then again as an M-Brave in 2017.
Pache was the most recent alum to reach the majors; he jumped onto the scene during the 2020 postseason, showcasing flair with the centerfield's glove and gaining confidence at the plate. Pache was a mid-season and postseason All-Star in 2019 for the M-Braves and played 104 games in Mississippi. Pache hit .277 (135-for-487) with 36 doubles, nine triples, 12 home runs, 61 RBI, and 50 runs over 130 games in 2019. Pache was a Southern League All-Star after batting .291 over the season's first half with 16 doubles, five triples, nine home runs, 36 RBI, 36 runs, 21 walks, .348 OBP, and .854 OPS.
The bullpen, starting rotation, and bench should also feature key former M-Braves players. The rotation, if touting, Ian Anderson (25), Fried, Bryse Wilson (15), and Charlie Morton (41) would boast 102 games played in Mississippi. Arguably the top starter, Mike Soroka, battling back from an Achilles injury suffered last season, started 26 games for the M-Braves.
It's always normal to have a minor league team well represented on a major league roster, but this 2021 Atlanta Braves club is filled with homegrown talent. It just so happens we've had a front-row seat to seeing most of them along the road, right here in Mississippi.