May the "4's" Be With You
#4 Robel Garcia Blasts Smokies to 6-3 Victory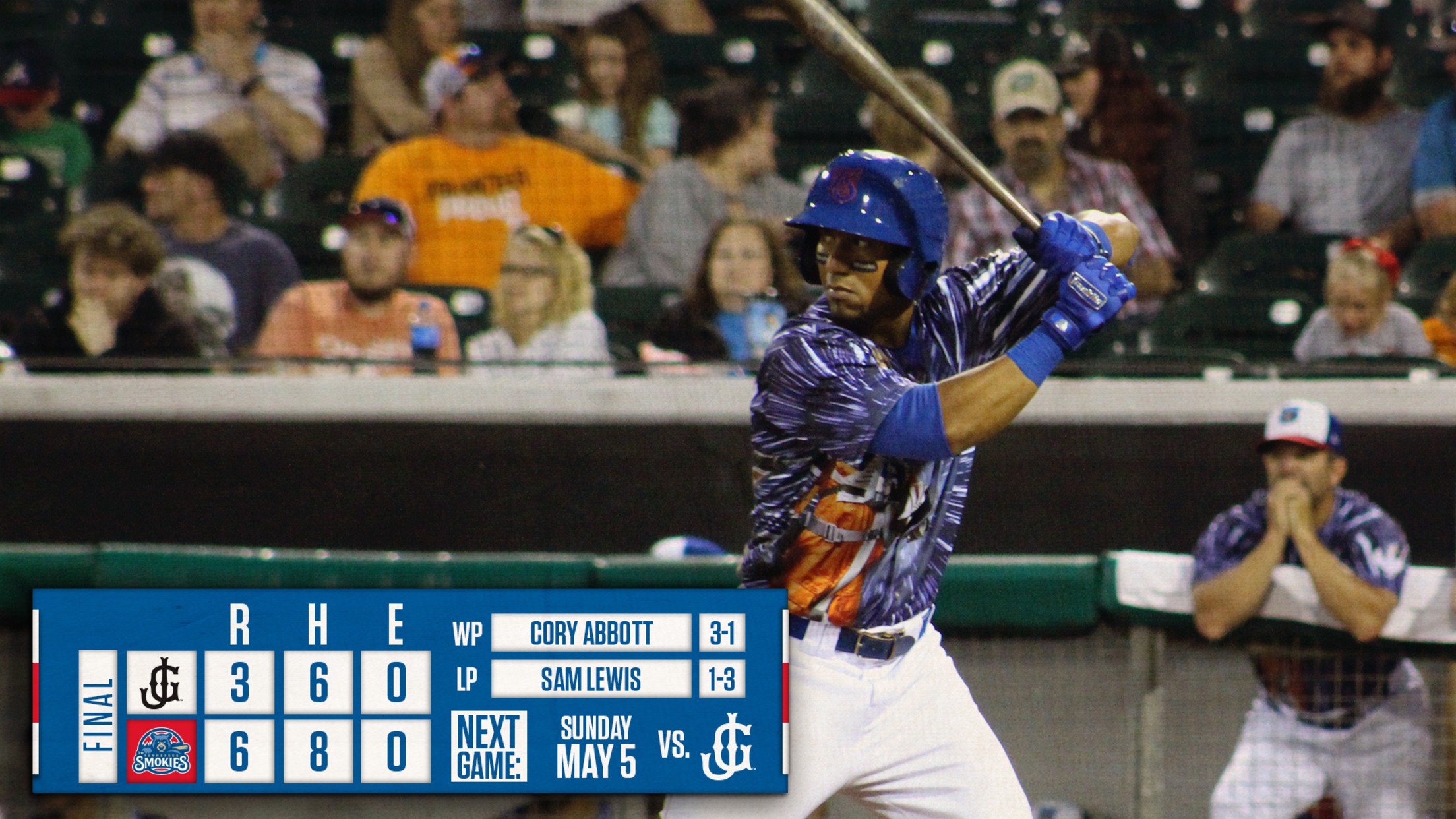 KODAK, TN - The Tennessee Smokies (15-13) defeated the Jackson Generals (14-14) 6-3 Saturday night at Smokies Sta- dium. RHP Cory Abbott (W, 3-1) allowed a pair of solo home runs in 6.2 innings with seven strikeouts to earn his third win, while Robel Garcia launched an early three-run home
KODAK, TN - The Tennessee Smokies (15-13) defeated the Jackson Generals (14-14) 6-3 Saturday night at Smokies Sta- dium. RHP Cory Abbott (W, 3-1) allowed a pair of solo home runs in 6.2 innings with seven strikeouts to earn his third win, while Robel Garcia launched an early three-run home run.
RHP Sam Lewis (L, 1-3) walked Roberto Caro leading off the first. Caro stole second, moved to third on Vimael Machin's groundout and scored on Jared Young's RBI-groundout to put the Smokies on the board.
Abbott and Caro reached on back-to-back singles to open up the third. After Lewis recorded the first two outs, Garcia launched his three-run home run to right field, his sixth of the year, to extend the Smokies lead to 4-0. Garcia's 25 RBIs is the best mark in the Southern League.
Jazz Chisholm homered to right field in the fifth and seventh off Abbott to cut the Generals deficit in half, 4-2. The Smokies pulled away in the bottom of the seventh. Luis Vazquez and Christian Donahue had back-to-back singles to open up the in- ning. Both runners scored on Young's two-run single down the left field line to run the lead to 6-2. Jeffrey Baez's solo home run to center in the eighth rounded out the scoring.
RHP Craig Brooks (S, 5) picked up the save by striking out the side in the ninth.
The Smokies and Generals will wrap up their series Sunday afternoon with a 2 PM ET first pitch. RHP Oscar De La Cruz will make his 2019 debut for the Smokies against RHP Matt Peacock (1-1, 1.86), who starts for the Generals. Sunday at Smokies Stadium is Dog Day and U.S. Cellular Family Funday.