Meneses, Acuna lead Braves to 9-3 win over Generals
Mississippi and Jackson combine for 12 runs on 27 hits with no errors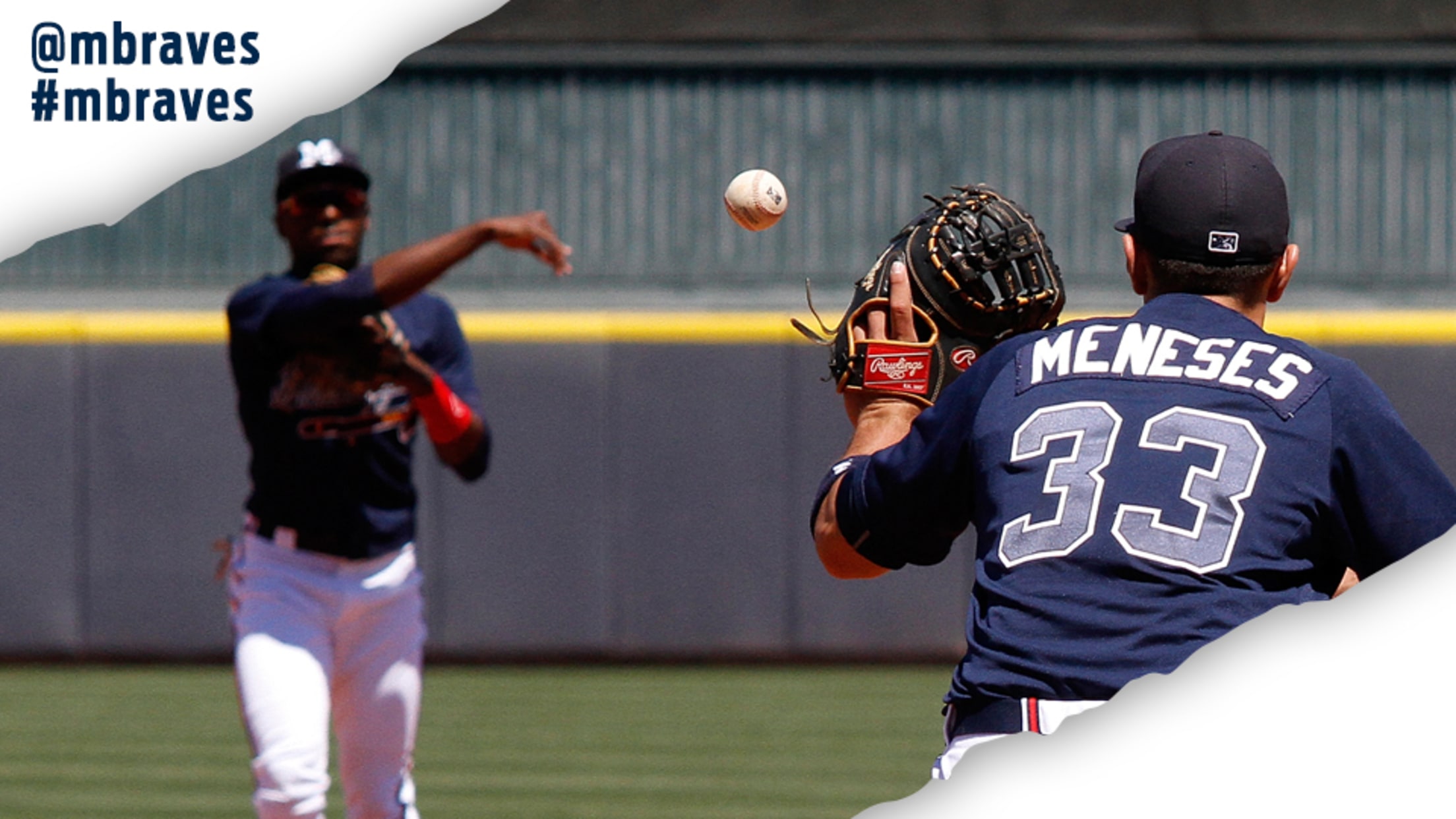 JACKSON, TN -- Joey Meneses hit a three-run homer in the third inning and a solo shot in the seventh to provide all the offense Mississippi (26-26) needed to win for the second consecutive time at The Ballpark at Jackson. Ronald Acuña Jr. contributed as well by going 4-for-5 at the
JACKSON, TN -- Joey Meneses hit a three-run homer in the third inning and a solo shot in the seventh to provide all the offense Mississippi (26-26) needed to win for the second consecutive time at The Ballpark at Jackson. Ronald Acuña Jr. contributed as well by going 4-for-5 at the plate and scoring twice to lead the Braves past the Generals.
Jackson (27-25) opened the scoring in the bottom of the first when Kevin Cron doubled to center, plating Rudy Flores who had reached on a fielder's choice. At the end of one, the Generals led 1-0.
In the top of the second, Connor Lien drew a two out, four pitch walk and moved to second on a single by Dylan Moore. Sal Giardina singled to left, scoring Lien to tie the game at 1-1.
Luis Valenzuela led off the third with a single to center and advanced to second on an infield single by Acuna. After a fly out by Travis Demeritte, Meneses hit his first home run of the game, a three-run shot to left-center giving the Braves a 4-1 lead.
In the Jackson half of the inning, Cron hit is second double of the game, scoring Flores who had singled one batter earlier. The Braves still led 4-2 after three innings.
After two scoreless frames, Mississippi plated two runs in the sixth, one in the seventh and two more in the eighth to take a 9-3 lead to the ninth. In the sixth, Giardina was hit by a pitch and scored on a line-drive double from pitcher Mike Soroka. Soroka then scored on an Acuna single. Meneses hit his second homer of the game, a solo shot to lead off the seventh. Jared James then walked to lead off the eighth and scored after singles by Acuna and Demeritte. Acuna scored from third when Meneses hit into a double play.
Braves starting pitcher Mike Soroka picked up his sixth win of the season, going six innings allowing three runs while scattering 11 hits. Jesse Biddle and Jason Hursh combined for three shutout innings to seal the win.
Tomorrow night, in game three of the five-game series, Mississippi sends LHP Kolby Allard (4-2) to the mound where he'll face RHP Joel Payamps (0-1) for Jackson. Game time is 6:05 PM.
Mississippi (26-26) 9R 14H 0E
Jackson (27-25) 3R 13H 0E
Win: Mike Soroka (6-3)
Loss: Alex Young (3-3)
Time: 2:47
Atten.: 947