Michelle Skinner Named New General Manager for the Fayetteville Woodpeckers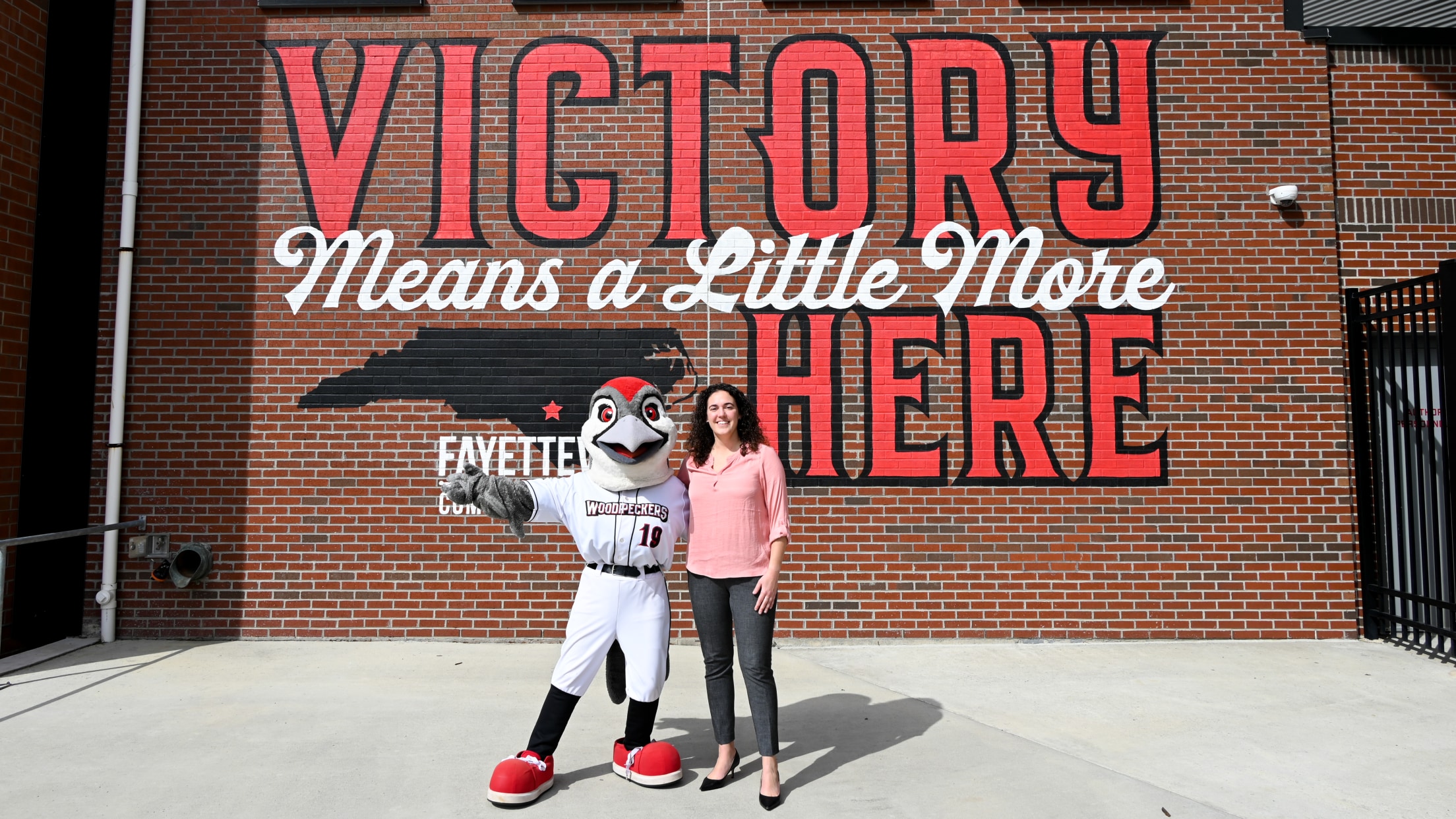 FAYETTEVILLE, N.C. — The Fayetteville Woodpeckers, the Single-A affiliate of the Houston Astros, today announced Michelle Skinner as the team's new General Manager. Michelle is one of two current female General Managers in the Carolina League. Michelle Skinner comes to the Fayetteville Woodpeckers after 13 seasons with the Tri-City ValleyCats
FAYETTEVILLE, N.C. — The Fayetteville Woodpeckers, the Single-A affiliate of the Houston Astros, today announced Michelle Skinner as the team's new General Manager. Michelle is one of two current female General Managers in the Carolina League.
Michelle Skinner comes to the Fayetteville Woodpeckers after 13 seasons with the Tri-City ValleyCats of the Frontier League, formerly the MiLB Short Season Affiliate of the Houston Astros. Starting in 2010 as the Administrative Assistant, Skinner held the roles of Fan Development Manager and Community Relations Manager prior to being named the Assistant General Manager in 2015. Among many duties, Michelle oversaw the ValleyCats 'Cats Care campaign which has an annual community impact of over $500,000, including financial contributions, in-kind donations, charitable partnerships, and fundraisers at the stadium.
Before starting her career with the ValleyCats, she completed an internship with the Vermont Lake Monsters of the New York-Penn League and spent two years in Nashville, Tenn. as the Operations Assistant for the Nashville Superspeedway.
Looking forward to being active in the Fayetteville community, Michelle was a member of the Capital Region's Women's Business Council, President of the Troy Salvation Army's Advisory Board, former President of the Troy Kiwanis Club, and is an avid supporter of St Jude Children's Research Hospital and Make-A-Wish. She serves on the Alumni Council of Ball State University and is a mentor for students in the Sport Administration Program.
Skinner is a two-time recipient of the New York-Penn League JoAnn Weber Female Executive/Staff Member of the Year Award (2014, 2018), was named to the Albany Business Review's 40 Under Forty list in 2019, was a 2020 United Way Capital Region Philanthropist of the Year finalist, and is a graduate of the Rensselaer County Regional Chamber of Commerce's Leadership Institute.
_"It is great to rejoin the Houston Astros organization; I look forward to meeting the Woodpecker fans and working alongside the team to provide fun entertainment throughout the summer. When I visited Fayetteville in January, I was impressed by the world-class baseball facility, the enthusiasm of the community, and the dedication of the staff. I can't wait to see everyone at the ballpark this season!" _-Michelle Skinner
Michelle joins the Woodpeckers in time for the start of the 2023 season, kicking off on April 7.