Mattiace opened his career with a flourish
Righty twirled two no-hitters in first four professional appearances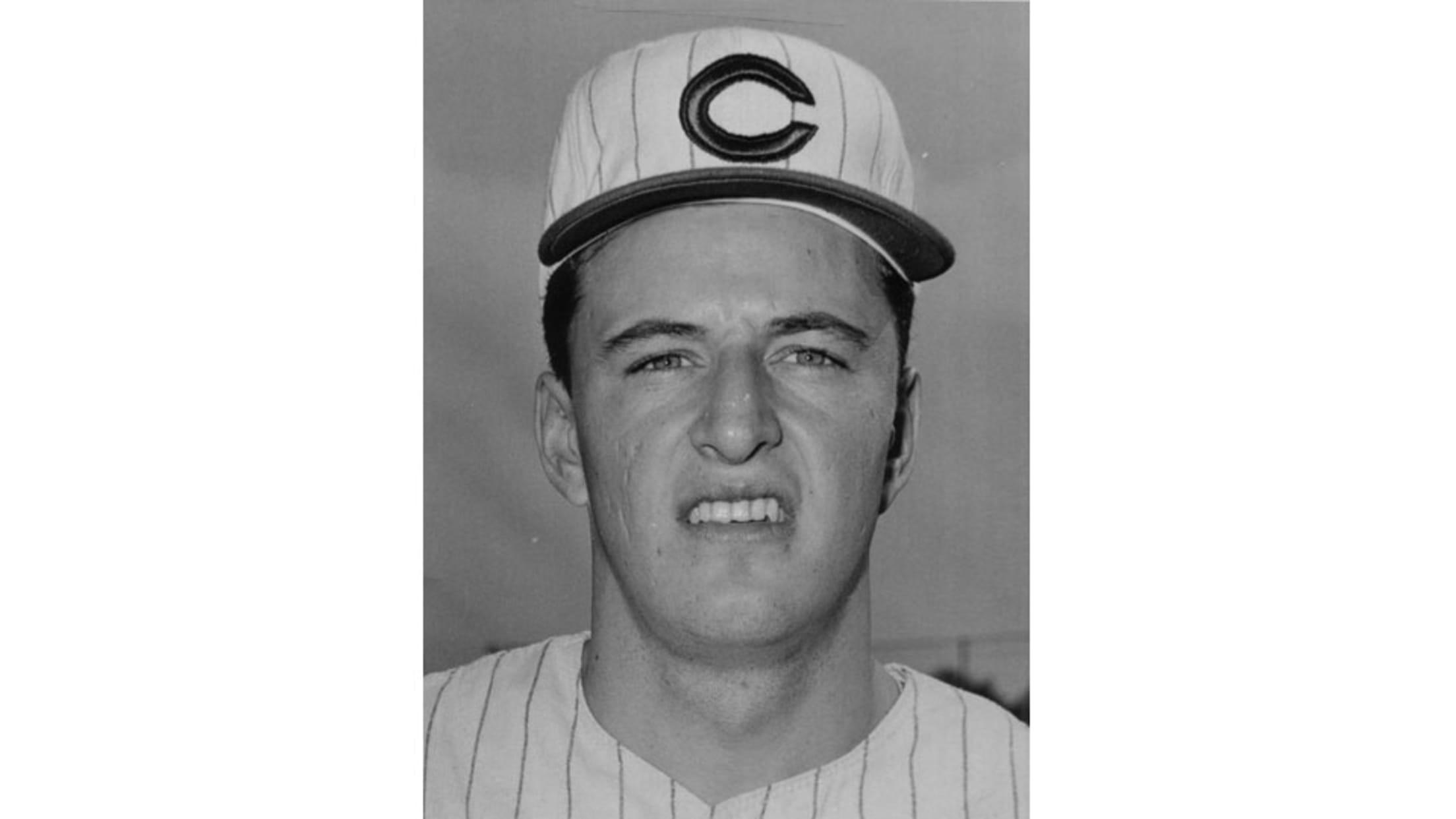 Mickey Mattiace posted five no-hitters over the course of his short career. (Courtesy of Mike Mattiace)
Minor League Baseball is known for a rich history dating back more than 100 years. While much has been written about the best teams and top players who've graced the Minors, there remain many stories either untold or largely forgotten. MiLB.com will attempt to fill that gap and explore these
Minor League Baseball is known for a rich history dating back more than 100 years. While much has been written about the best teams and top players who've graced the Minors, there remain many stories either untold or largely forgotten. MiLB.com will attempt to fill that gap and explore these historical oddities in our "Cracked Bats" feature.
That Mickey Mattiace's career began with a flourish in 1960 mattered little when it ended with a whimper in 1965. The quirky and humorous New York City native displayed potential that had most scouts drooling in the years before the First-Year Player Draft was instituted.
But in the end, Mattiace couldn't live up to the expectations he created for himself after tossing a pair of no-hitters in his first four professional starts for the Palatka Redlegs of the then-Class D Florida State League. The seemingly unassuming right-hander no-hit Daytona Beach in his second start, pitching the Redlegs to a 4-0 victory on May 3. He twirled his second gem nine days later, this one coming against the Tampa Tarpons in a 20-0 romp.
If that wasn't enough, he was nearly as brilliant in winning his first and third starts of the season. He allowed only three hits over 7 1/3 innings in his first outing, then pitched into the ninth inning of his third start. Mattiace cruised to a 4-0 record and sported a 0.55 ERA through his first 33 1/3 innings, making the jump from the sandlots of Queens to professional ball with ease.
"I remember that in one of those games I had good control and the other one I didn't," Mattiace said of the no-hitters. "But I had a good defense behind me. I didn't realize what I was doing, though. I had a live arm and a natural slider, and there was no one there to help me.
"I didn't even know what a slider was. I was just trying to throw the ball down the middle, and a lot of times I just couldn't throw it straight."
That fact was never more evident than in the game against Daytona. Mattiace walked 12 batters, but offset that by striking out 13. He walked only five against Tampa while striking out 10. He finished the season with 141 walks in 177 innings.
Dave Bristol, who went on to manage the Reds, Braves and Giants in the Major Leagues, was managing Palatka at the time and playing second base. He remembers Mattiace and his exploits well.
"I think I was on the mound more than he was," siad Bristol, 74. "I was playing second base at the time, and I had to keep going over there telling him to get a hold of himself. It was fun, though. I loved it.
"Mickey always had a good fastball, but he never had a great breaking ball. He was always fighting through, trying to throw a good breaking ball. There was always a control problem there. The Reds spent a long time with him, because anyone with that arm that shows that kind of potential, you stick with them.
Mattiace finished his rookie season with a 14-11 mark and a 2.95 ERA, helping Palatka edge Lakeland for the FSL title. He won 24 more games over the next two seasons in the Three-I and South Atlantic leagues, but his career lost its luster shortly thereafter.
The Reds, for all the effort they put into Mattiace, ran out of patience with him prior to the 1965 season. He signed with Minnesota, and following a 15-game stint with Charlotte of the Southern League, he called it a career. He posted only 10 wins over his final three seasons.
There were many contributing factors to the demise of Mattiace's baseball career, not the least of which was his admitted immaturity and lack of focus. He was considered a bit eccentric in his youth, a fact he didn't come to realize until 1971, when he became a born-again Christian. By then he had saved himself, but could do nothing about the baseball opportunity that had slipped away.
"He did different things than the rest of the guys," said Bristol, who also managed Mattiace in Topeka, Macon and San Diego. "One night when he was pitching, a guy hit a homer off him and he went over and sat on the bench until the guy rounded the bases. Tommy Helms asked him why he did it and he said he didn't want to hear the footsteps.
"Another time, he was hitting in Orlando and worked the count to 3-0, then went back to the dugout and got another bat. Then he took three straight strikes, and when Tommy asked him why he changed bats, he said, 'The first one didn't have any wood in it.'"
Helms said he remembers Mattiace writing letters to his dog and measuring the distance between home plate and first base, complaining that the distance wasn't right.
"He was a great guy," Helms said.
Several teams thought Mattiace was a great pitcher too. The Dodgers flirted with signing him out of high school, even though he was recognized as a better basketball player. (Mattiace turned down a scholarship to play for Hofstra in order to pursue baseball.) He made it through several tryouts the Dodgers set up, then went 5-2 for a rookie traveling team the club had touring through New England.
"I had the best pitching record on that team as an 18-year-old, but the Dodgers never signed me," Mattiace said. "I guess the reason was that I was a real wild kid, and I guess they sensed I was living for the moment, a real jokester. I think that was the reason they didn't sign me.
"And with Cincinnati, I was a real womanizer, not even knowing what a womanizer was. I think Cincinnati knew that and didn't think I took the game too seriously. But no one could outwork me. I had good faith, but I didn't play for God's glory. I became reborn in 1971, and if it happened when I was 21, I wouldn't have been so wrapped up in myself."
By the time the 1965 season played out, Mattiace knew his time in the game he loved was drawing to a close, despite having thrown three more no-hitters in the years following his time in Palatka.
"I was reaching 26, 27 years old, and no one was inviting me back to Spring Training," he said. "I didn't have an education, so I went back to school and got into teaching and coaching."
Mattiace began his baseball career at the top and on a record-setting pace. He finished in relative obscurity, ultimately growing more once he was away from the game then he ever did while in it.
Kevin Czerwinski is a reporter for MiLB.com.