Brewers invite Hiura, Burnes to Spring Training
Dominant campaigns push Milwaukee youngsters into spotlight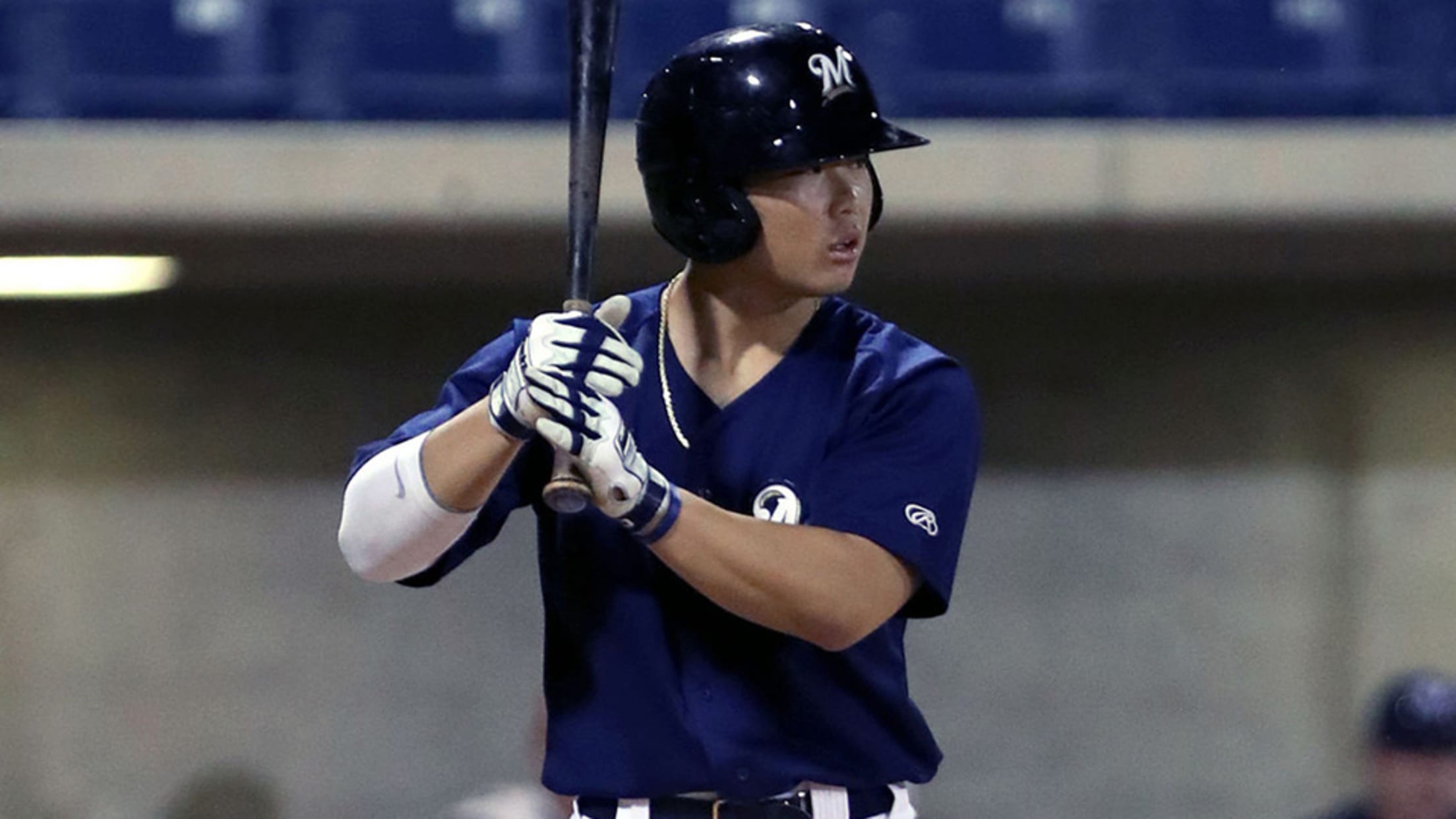 Keston Hiura combined for a .371/.422/.611 batting line in 42 games during his 2017 debut. (Bill Mitchell/AZL Brewers)
Keston Hiura and Corbin Burnes haven't been part of the Brewers organization for long, but they've already made lasting impressions that landed them invites to Major League camp at Spring Training.Hiura, Milwaukee's first-round pick in 2017, hit .435 with four home runs in 15 games for the Rookie-level AZL Brewers
Keston Hiura and Corbin Burnes haven't been part of the Brewers organization for long, but they've already made lasting impressions that landed them invites to Major League camp at Spring Training.
Hiura, Milwaukee's first-round pick in 2017, hit .435 with four home runs in 15 games for the Rookie-level AZL Brewers last season before moving up to Class A Wisconsin, where the 21-year-old continued to impress with a .333/.374/.476 batting line and 13 extra-base hits in 27 games.
Possibly the best pure hitter in last year's Draft, Hiura fell to ninth overall due to concerns over an elbow injury which limited him to designated-hitter duty in his final season at UC Irvine. He played three games at second base for the Timber Rattlers, and while his defensive future is up in the air, the Brewers want to get a look at his bat this spring.
Burnes, a 23-year-old right-hander, was a fourth-round pick in 2016 who broke out with an outstanding first full season in the Minors last year, going 8-3 with a 1.67 ERA, 140 strikeouts and 36 walks in 145 2/3 innings for Class A Advanced Carolina and Double-A Biloxi. That success built off his 2.02 ERA and 41 strikeouts in 35 2/3 innings in his 2016 debut between the AZL and Wisconsin.
His fastball sits between 92 and 95 mph with a hard slider, an average curveball and a changeup that projects as a below-average offering. His numbers back up the scouting reports, which laud his control and ability to get outs on the ground in addition to the strikeouts, and another quality season at the higher levels of the Minors could put Burnes in the Major League picture by the second half of 2018.
Milwaukee also invited right-hander Luis Ortiz to their spring facility despite a tough season by his standards. Making 22 appearances (20 starts) for Biloxi, Ortiz was 4-7 with a 4.01 ERA with 79 strikeouts and 37 walks in 94 1/3 innings, the first time he's walked more than three batters per nine innings in his Minor League career.
Infielder Nate Orf, outfielder Kyle Wren and right-hander Jon Perrin round out the six pack of Brewers Minor Leaguers invited to Major League camp Friday.